Sometimes change happens an hour at a time
Community & Agencies: Events
---
November 2022
Upcoming Webinar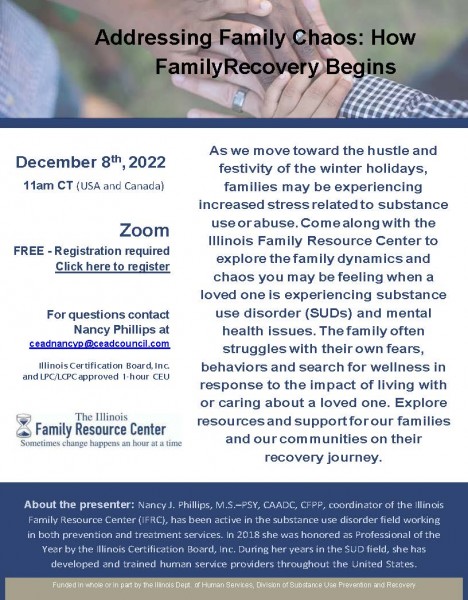 ---
November 2022
Annual Illinois Conference on Problem Gambling: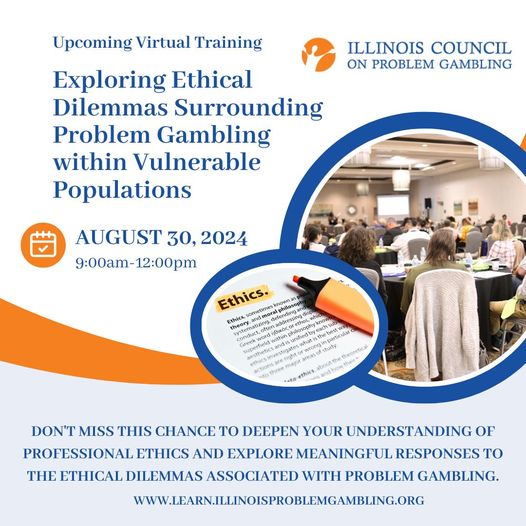 Please join Illinois Council on Problem Gambling (ICPG) for the 12th Annual Illinois Conference on Problem Gambling! A variety of topics from the rise in internet gambling to programs and services offered will be presented at this year's conference. You don't won't want to miss this!
WHEN: November 10th, 2022 11:00am-4:15pm
CST Registration is free.
CEs available through IAODAPCA.
Sign-up now by visiting Illinois Conference on Problem Gambling!
---
October 2022
Here Come the Holidays: What Do You Do?
What are your holiday memories? How does your family celebrate? Join the Illinois Family Resource Center (IFRC) as we enter the winter holiday season and explore the variety of traditions and associated rituals that have special meaning for our families and communities. These events, no matter how small, identify how we link and bond as a "family." However, the plans often include the use of alcoholic beverages and/or other drugs and for many, this is not a healthy or meaningful time. This is especially true as many families and communities have experienced an increase in substance use disorder and violence over the last year. Nancy J. Phillips, coordinator of IFRC, invites you to join her in revisiting the value of tradition and explore ways to build healthy memories all year long for your family and community. CEU'S available.
---
October 2022
Learn how to protect our communities and support our children. Attend the Drug Endangered Child webinar and help your community and families. This collaborative approach helps build an alliance of communities using the evidence based programming for protecting our children whose environment if stressful and often dangerous. Be the light for these young people.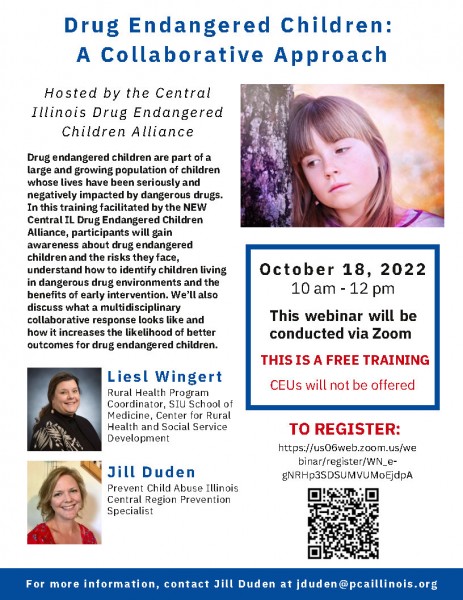 ---
October 2022
Youth Substance Use Prevention Month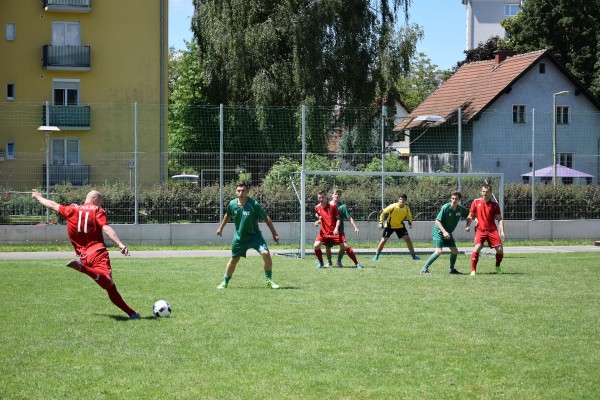 In October, the Substance Abuse and Mental Health Services Administration (SAMHSA) is observing Youth Substance Use Prevention Month. Studies show that the earlier in life a young person starts using alcohol or other drugs, the greater their lifetime risk is for misuse or addiction. In 2021, more than 100,000 people in the U.S. died from a drug overdose.
According to SAMHSA's 2020 National Survey on Drug Use and Health:
2 percent of adolescents aged 12 to 17 drank alcohol in the past month,
8 percent of adolescents aged 12 to 17 used illicit drugs in the past year.
For prevention to be effective, we need to focus on what works. A Guide to SAMHSA's Strategic Prevention Framework (PDF) offers five steps and two guiding principles to put comprehensive solutions in place. For example, prevention works best when it:
Addresses risk factors and protective factors.
Operates at the individual, relationship, community, and society levels.
Addresses social determinants of health.
Is tailored to the unique needs of individuals and communities.
Is culturally competent.
For every dollar we spend today on effective school-based prevention programs, we save $18 in the future by avoiding potential medical costs and boosting productivity on the job. Prevention programs also make young people less likely to one day have children who use substances, highlighting the far-reaching value these efforts have across generations.
---
August 2022
Recovery Month
September is Recovery Month. Help us celebrate! The Recovery Month observance serves as a reminder that when we empower communities and families, we are engaging in healing that extends beyond the individual. "Recovery is for Everyone" means we are proud of our diversity, and we are committed to sharing our personal accomplishments and struggles, reaching across barriers to support one another, and actively dismantling systems that harm our recovery neighbors. The Recovery Month observance and theme, "Recovery is for Everyone" works to inspire people across the country to transform the "I" into "we" and build bridges between families, communities, and groups. We celebrate our diversity and seek to develop deeper understanding, caring, and connection that nurtures recovery.
Learn how to participate by visiting: 2022_Recovery-Month-toolkit.pdf
---
August 2022
Join Relias and the National Council for an intermediate-level webinar, Saving Our Children: Current Considerations for Preventing Suicide in Children and Adolescents on September 6 at 2 p.m. ET. as we discuss what cultural and COVID-19-related considerations need to be made to provide the best care for children and adolescents.
Saving Our Children: Current Considerations for Preventing Suicide in Children and Adolescents
Description: In 2020, suicide was the second leading cause of death among individuals between 10 and 14 years old, and the third leading cause of death for individuals 15-24 years old (CDC, 2020). Rates of suicide among children and adolescents continue to increase, exacerbated by the COVID-19 pandemic and related issues, making it essential for behavioral health clinicians and other professionals working with this population to stay abreast of information and resources related to suicide among young people.

After providing a foundation for the problem, this webinar will discuss what cultural and COVID considerations need to be made in order to provide the best care for children and adolescents; explore the role of parents, guardians, and other caregivers in suicide prevention, and talk through next steps and tools to effectively screen for suicide in this population.

This is an intermediate-level webinar and as such we will not be discussing basic information in the prevention and intervention of suicide (general risk factors, assessment, etc.).

Learning Objectives:
• Describe the problem of suicidality in children and adolescents, including who is at highest risk
• Identify cultural and COVID considerations when working with suicidal children and adolescents
• Discuss the role of caregivers in suicide prevention
• Understand common suicide screening options available
Time: Sep 6, 2022 02:00 PM in Eastern Time (US and Canada)
---
July 2022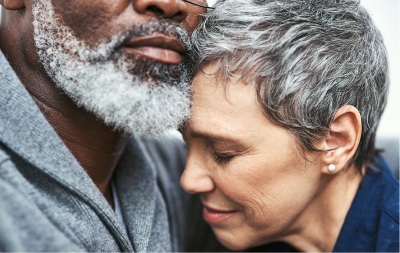 Remember the 988-dialing code. On July 16, 2022, the U.S. will transition to using the 988-dialing code. It is a once-in-a-lifetime opportunity to strengthen and expand the existing Lifeline. The 988-dialing code is a first step toward transforming crisis care in our country. It ensures no matter where your clients live, they can reach a trained crisis counselor who can help. Know the resources for your community to enhance the services offered. Access to help and support is especially important all hours of the day.
To learn more visit: 988 Partner Toolkit | SAMHSA.
---
June 2022
Time to Plan National Recovery Month 2022
National Recovery Month (Recovery Month) is a national observance held every September to promote and support new evidence-based treatment and recovery practices, the emergence of a strong and proud recovery community, and the dedication of service providers and community members across the nation who make recovery in all its forms possible.
---
May 2022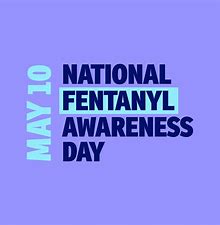 May 10, 2022 is a day for raising public awareness about the growing fentanyl public health crisis. People are dying at alarming rates due to illegally made fentanyl, a dangerous synthetic opioid. Get the facts and share them widely.
Visit https://www.fentanylawarenessday.org/.
---
March 2022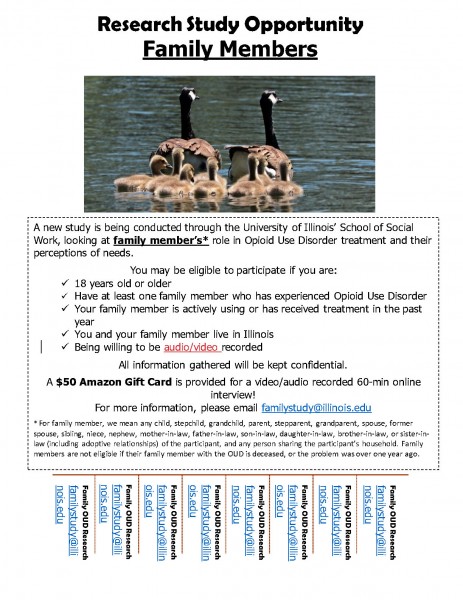 ---
March 2022
NDAFW Week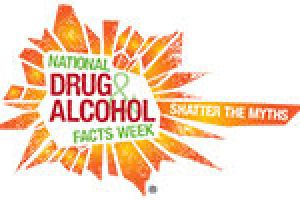 Please join NIDA for the 2022 National Drug and Alcohol Facts Week® (NDAFW) observance, to be held March 21-27, 2022. For NDAFW 2022, shine a light on the unique stories of individuals and efforts in communities to prevent drug use and promote mental health. This year, NIDA is excited to offer event planners resources and activities that promote conversations around drugs and alcohol, skill-building, and expressing personal motivations for adopting healthy behaviors for the mind and body.
Visit Get Activity Ideas | NIDA for Teens (drugabuse.gov) to get involved.
---
March 2022
Gambling Awareness Month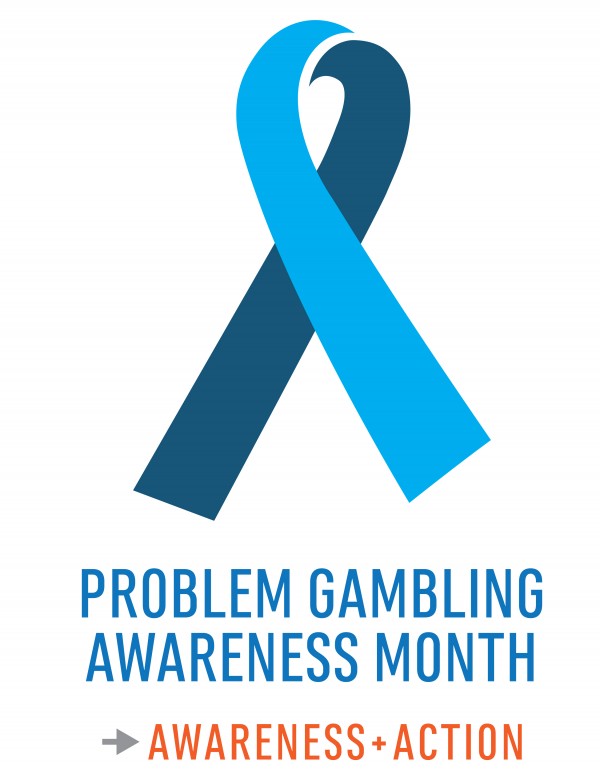 March is Problem Gambling Awareness Month (PGAM). It is a grassroots campaign designed to help raise awareness for the prevention, treatment and recovery services available for those adversely affected by gambling. Nationwide groups across America hold conferences, air Public Service Announcements, provide counselor trainings, host health screening days, run social media campaigns and many other activities to increase public awareness. The 2022 PGAM theme is "Awareness + Action." To learn more visit March is Problem Gambling Awareness Month - National Council on Problem GamblingNational Council on Problem Gambling (ncpgambling.org).
---
February 2022
Celebrating Families
The Illinois Family Resource Center is seeking 2 – 4 teams to participate in a pilot event for a Celebrating Families training to be held virtually in May 2022. Celebrating Families!™ is a successful, evidence-based 16 week curriculum that addresses the needs of children and parents in families that have serious problems with substance use disorder. The curriculum engages every member of the family, ages zero through adult, to foster the development of health and substance-free individuals.
Celebrating Families!™ is based on recent research about brain chemistry, including skills, education, risk and resiliency factors, and asset development. Emphasis is also placed on the importance of community service and individual spirituality. Celebrating Families!™:
The training will be conducted by the National Association for Children of Addiction (NACoA). There is no fee for attending and the curriculum will be provided. Teams should consist of 5 persons that can share the facilitation roles depending on the need for delivery. This is an opportunity for providers, human service workers, faith members, ROSC groups and other interested community members to team together to provide an evidence-based, impactful and FUN program to support families on a recovery journey. The training consists of self-study preparation and 15 hours of virtual training. The training will be split on five days in May 2022 and participants must attend to be certified in the curriculum.
CEU's applied for. For more information contact:
Nancy Phillips, M.S.Ed. – PSY, CAADC, CFPP: [Please enable javascript.]217-649-8812 (cell)
---
February 2022
Finding Your Protective Factors
Sponsored by Illinois Family Resource Center and East Central Protective ROSC
The world in which we are living has changed over the last couple of years. As our families and communities move through our current changing environment, a "new normal" has been created. It appears that these changes in our lifestyle and our ability to return to our past environment is having an impact on substance use and mental health issues in our communities. Join us to explore the risk and protective factor research and share strategies to move family and community issues toward resiliency, thus building stronger communities with a commitment to healthy recovery environments.
To learn more, join Nancy J. Phillips, M.S.–PSY, CAADC, CFPP, coordinator of the Illinois Family Resource Center (IFRC) for an hour of exploring the issues related to family and substance use disorders and learn more about what the IFRC has to offer. Phillips has been active in the substance use disorder field for over thirty-five years working in both prevention and treatment services and was honored as Professional of the Year in 2018 by the Illinois Certification Board, Inc. During her years in the SUD field, she has developed and trained human service providers throughout the United States.
Approved 1-hour CEU Illinois Certification Board, Inc. LPC/LCPC CEU hour has been applied for. While you are welcome to attend both training events, CEUs will only be awarded for attending one event.
You are invited to a Zoom webinar.
When: Feb 24, 2022 at 11:00 AM Central Time (US and Canada)
Register contact Nancy Phillips at: [Please enable javascript.].
---