Sometimes change happens an hour at a time
Here's the Latest
---
November 2021
With the holidays approaching, the Illinois Family Resource Center is offering a webinar addressing the value and the issues related to "grandfamilies." With the increase of grandparents assuming the parenting role, often due to substance use issues by the parent, we are offering information to make these approaching holidays a positive family event. Join us December 10, 2021 at 11:00 CST.
---
November 2021
The holidays are coming. This is a good time for a preventive discussion with your young family regarding alcohol use and the risks to a young person. This is especially true if substance abuse is part of the family history. For young people, alcohol is the drug of choice, used more than tobacco or other drugs. Remember early adolescence is a time of special risk since it is often a time of first use. To begin a healthy holiday, the National Institute on Alcohol Abuse and Alcoholism an offers an updated guide.
Check it out at Make a Difference: Talk to Your Child About Alcohol - Parents | National Institute on Alcohol Abuse and Alcoholism (NIAAA) (nih.gov)
---
October 2021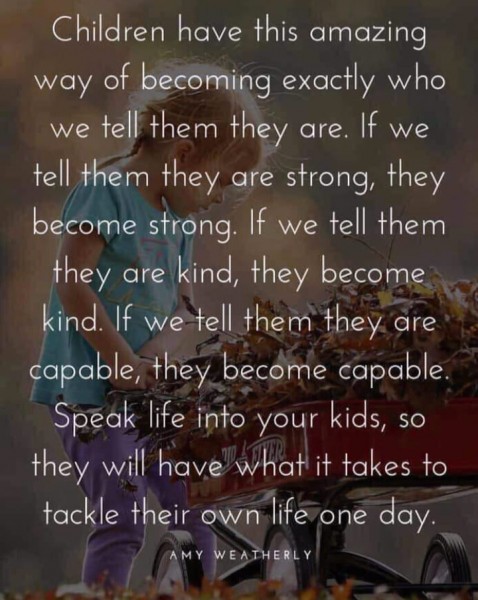 Are YOU a parent in early recovery? If so, you are the most important person in your child's life since they are on a recovery journey with you. Enjoy the time, build strong children and make memories.
---
Food for Thought
February 2021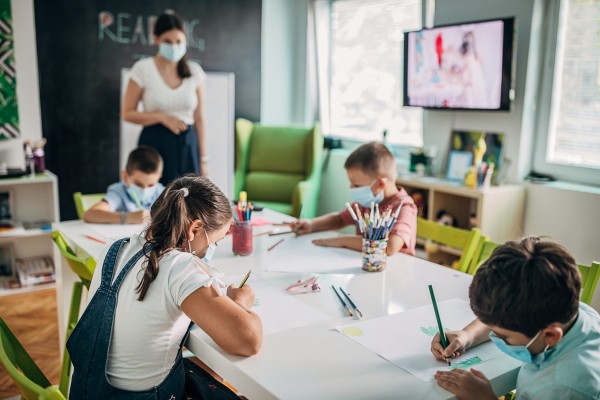 With COVID 19 continuing, schools and families are still struggling with how to best support our children as they are learning. Some children are in school, some virtual. The Centers for Disease Control and Prevention (CDC) has identified steps schools and parents can take to support healthy dietary behaviors and develop a positive social emotional climate for our children's learning. School nutrition policies and practices can impact the overall learning and social climate. They can support core competencies. As a parent or family member on a recovery journey, this information supports a healthier environment for recovery of all. Work with your schools in addressing these CDC policy ideas to enhance your child's learning.
Go to CDC website at School Nutrition and the Social and Emotional Climate and Learning (cdc.gov).
---
Food for Learning
October 2020
Center for Disease Control and Prevention (CDC) wants to remind you that it is National School Lunch Week. As your child returns to school or to virtual learning from home, school staff may use a variety of methods to provide access to nutritious meals. The federal National School Lunch Program serves over 30 million students each day and ensures that students can get healthy meals with fruits, vegetables, whole grains, and important nutrients. Not only is it important during the face to face school day but also for those learning from home. The CDC offers help with achieving this goal. Visit https://www.cdc.gov/healthyschools/features/eating_healthier.htm?ACSTrackingID=USCDC_1009-DM40300&ACSTrackingLabel=National%20School%20Lunch%20Week%202020&deliveryName=USCDC_1009-DM40300. To learn more about accessing the lunch program visit https://www.fns.usda.gov/nslp?ACSTrackingID=USCDC_1009-DM40300&ACSTrackingLabel=National%20School%20Lunch%20Week%202020&deliveryName=USCDC_1009-DM40300. Remember, a well-balanced lunch is an important part of school success.
---
Tips for Healthcare Professionals
August 2020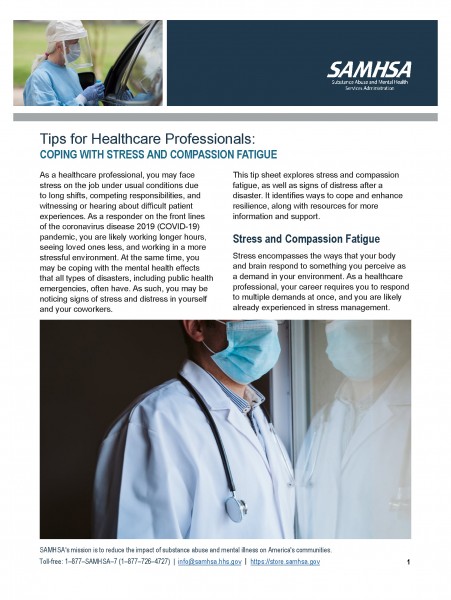 Are you a person providing healthcare in these times of the COVID-19 pandemic? The Substance Abuse & Mental Health Services Administration (SAMHSA) has developed a tip sheet, Tips for Healthcare Professionals: Coping with Stress and Compassion Fatigue, that explores stress and compassion fatigue, as well as signs of distress after a disaster. It identifies ways to cope and enhance resilience, along with resources for more information and support. Hint: If you are a volunteer in this environment, this tip sheet is a good resource for you too.
https://store.samhsa.gov/sites/default/files/product_thumbnails/PEP20-01-01-016%20-%20Thumbnail.jpg for more information.
---
Learning Continues
August 2020

Join us for a week of home learning resources and activities. With the majority of Illinois schools deciding to provide partial or full virtual education in the school systems in Illinois, the Illinois Family Resource Center will take this week to offer parents some tools to help you through this situation. After the past months of home schooling, social distancing, and often isolation, parents and children may need some new resources to help families move through the next few months. If you or a family member are working on a recovery journey, it is even more important to have the support and help the innovative resources are offering. Today's link is to the Center for Disease Control and Prevention's (CDC) article, Help Children Learn at Home. The CDC is offering a variety of resources including videos, games and activities for managing at home learning as well as ways to make learning continue and fun. Some of the main suggestions to begin with are:
Stay in touch with your child's school;
Communicate challenges to your school;
Create a flexible schedule and routine for learning at home;
Consider the needs and adjustment required for your child's age group;
Ask about school meal services;
Look for ways to make learning fun.

Check out the assistance offered on https://www.cdc.gov/coronavirus/2019-ncov/children/learning.html
---
Illinois Department of Insurance Notice
June 2020
The Illinois Department of Insurance reminds consumers that help is available for people losing job-based health insurance. The Affordable Care Act (ACA) Health Insurance Marketplace offers a Special Enrollment Period. Illinoisans applying for unemployment insurance may also need health insurance after losing job-based coverage. The ACA Health Insurance Marketplace is offering a Special Enrollment Period (SEP) for certain qualifying life events, including involuntarily losing job-based coverage and expiration of COBRA benefits during the COVID-19 pandemic. The department recommends that consumers take one of the steps listed below to apply for the SEP:
Visit GetCoveredIllinois.gov to find a certified Navigator to help you enroll
Call the ACA Marketplace at (800) 318-2596
Apply on your own at healthcare.gov
For more information on the Special Enrollment Period for the ACA Marketplace, visit: https://getcovered.illinois.gov/en/special-enrollment-periods. Take care of yourself and be safe.
---
CDC Checklist
April 6, 2020
Now that we are two weeks into our "stay at home" efforts due to the current COVID-19 outbreak, it seems appropriate to revisit some of the recommended guidelines for our home experience. The Center for Disease Control and Prevention (CDC), has recommendations for preparing and maintaining our home in as safe a manner as possible. Take look at the following information from CDC. The Get Your Home Ready, Detailed Planning Guidance, is available online and as a printable page. Revisit your preparations and update as able. You may access this at the following sites.
Online: https://www.cdc.gov/coronavirus/2019-ncov/daily-life-coping/get-your-household-ready-for-COVID-19.html
---
Be in the Know
Coronavirus (COVID-19)
March 2020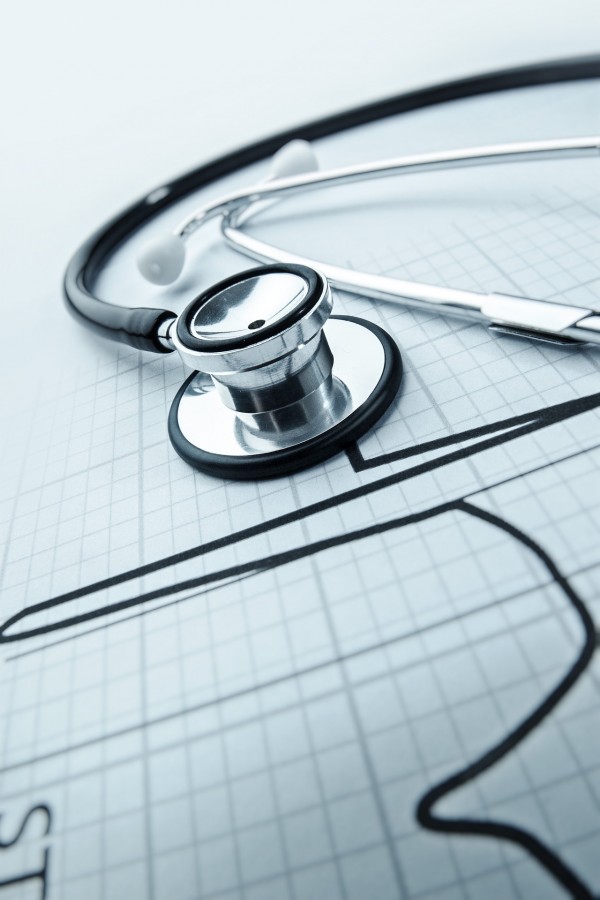 As our nation and the rest of the world are seeking ways to manage the health, safety and the stresses of the coronavirus (COVID-19), persons experiencing substance use disorders and mental health disorders need to know where they can seek support for their recovery journey and managing their families in a positive manner.
To begin this challenge, a number of agencies and other organizations have begun sharing websites and telephone numbers for services and non-contact support groups. As they become available, they will be posted on this page for your use.
Please be aware that the Substance Abuse Mental Health Services Administration (SAMHSA) along with the Illinois Department of Public Health and the Department of Human Services recognizes the challenges posed by the current COVID-19 situation. To assist, they are providing the following guidance and resources to assist individuals, providers, communities, and states across the country. Their resource lists are below.
Check back for more information as we go through the next few weeks.
---
Don't Be Fooled, Think Before You Use CBD!
January 2020

What is Cannabidiol? What does it do? Is it safe?
These are questions many people, both adults and young people, are asking as we see products for sale that contain cannabidiol (CBD). This is a chemical found in small amounts in the marijuana and hemp plant. One of the enticements for some people is the popular belief that the CBD substance has some of the effects as marijuana. For others, this belief is one of the scary facts for CBD use. However, CBD is a "non-psychoactive" ingredient found in marijuana and hemp.
The promotional information for CBD often states many health benefits from its use. So far, according to NIDA for Teens, (National Institute for Drug Abuse), scientific research has found little or no effect of CBD in treating conditions of anxiety, sleep, pain and substance use disorders as often claimed. However, CBD has been identified to help in treating seizure disorders in children and is included in a mediation approved by the U.S. Food and Drug Administration for this purpose. What does this mean for you? Hopefully, prior to deciding to use CBD you will learn more about the health claims of CBD. Until more research is done, we do not know the outcomes of CBD use. Be safe. Be educated. Learn as new research evolves.
For more information regarding CBD, visit the NIDA teen website at: http://teens.drugabuse.gov.
---
Gambling: Do I Need Help?
November 2019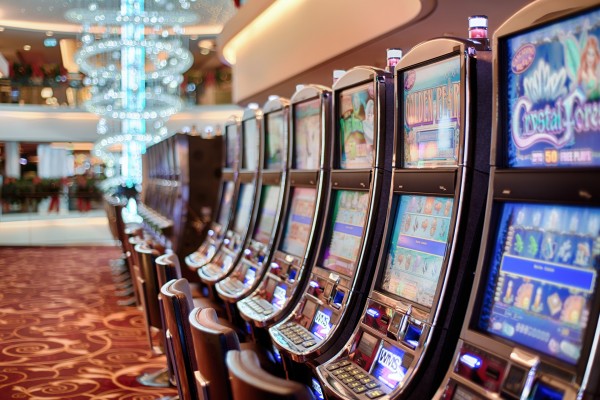 Illinois is expanding gambling treatment services. Last September the Division of Substance Use Prevention and Recovery (SUPR) expanded the Illinois Capacity for treatment and intervention services for individuals with a gambling disorder. Central East Alcoholism and Drug Council (CEAD) is excited to announce they are part of this expansion. CEAD Council is now offering treatment for people with gambling disorders. These services are open to people who have gambling problems, as well as people who have friends/family with gambling problems. Services can take place in Shelbyville, Mattoon or Charleston. No one is denied help due to inability to pay.
Gambling Disorder is characterized by needing to gamble with increasing amounts of money to achieve the desired excitement, restlessness or irritability when attempting to cut down or stop gambling, preoccupation with gambling, gambling when feeling distressed, gambling to make up one's losses, lying to conceal the extent of gambling and relying on others to provide money to solve desperate financial situations caused by gambling. Friends or family members of those with gambling disorders often become preoccupied with trying to control the gambler and hiding money from the gambler. They often feel significant anxiety and worry, have stress related illnesses, and feel hopeless and out of control.
Gambling disorders can cause significant financial, relationship, work or school, health and emotional problems, including a higher risk of suicide. For further information call 217-348-8108 and ask for a free confidential screening to get started with gambling treatment services.
If you live outside CEAD Council service area, visit https://weknowthefeeling.org/about/ to learn about the gambling services delivered by Division of Substance Use Prevention and Recovery providers throughout Illinois. Stay financially safe and have healthy holidays.
---
Now Is the Time: Talk & Listen
October 2019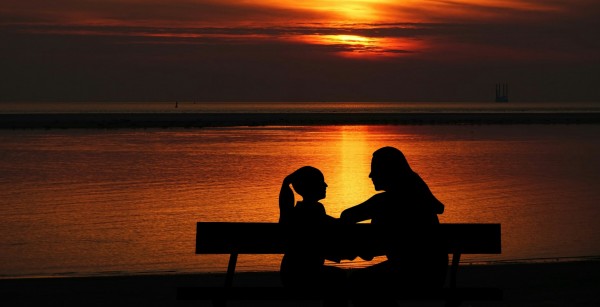 A new school year is underway. This is an opportunity to revisit the issues you, as a parent or guardian, need to address to keep your young people safe especially when addressing concerns about alcohol and other drugs. To support the need for this sometimes difficult conservation, review the information offered by the Substance Abuse and Mental Health Services Administration's (SAMHSA) 2018 National Survey on Drug Use and Health. It shows an estimated 2.2 million adolescents (ages 12-17) and 18.8 million young adults (ages 18 to 25) had consumed alcohol in the past month. In addition, the same survey found that in the past year, 3.1 million adolescents and 11.8 million young adults had used marijuana, and 699,000 adolescents and 1.9 million young adults had misused opioids. With the school year under way and the holidays approaching, one way to help prevent underage drinking and other drug use is to talk and LISTEN to the young people in your life. SAMHSA's "Talk. They Hear You."® is a national media campaign that provides resources to help you have these tough conversations about alcohol and other drugs. The resources offer tools for your children as young as nine years of age. Although it may not always seem like it, our young people hear the concerns their parents and other important adults are voicing. This is why it's so important to discuss the risks early and often.
Check out the following resources to help you start—and keep up—the conversation around the dangers of drinking alcohol and using other drugs at a young age:

Visit www.underagedrinking.samhsa.gov for additional Campaign information and resources.
---
College Time. Are You Ready?
August 2019
Are you a parent sending your teen off to college this year? It is an exciting time for both of you. However, amidst the new excitement there are some challenges to be aware off. One major concern is how will your teen manage the drinking and partying opportunities in the college environment? Without you, the parent, in the background, they must have the tools to keep themselves safe. Alcohol and other drugs will most likely be available so how do you help them prepare? To assist you in this process, the National Institute on Drug Abuse (NIDA) has created some tips for you. To review their suggestions, check on the NIDA web page and prepare your approach. NIDA also offers a video by Dr. Nora Volkow, NIDA's Director, which discusses the risks of drug use in college. The video shares how parents and other adults can help their college students cope with the risks they encounter. Help keep your teen safe in their new adventure.
Source:
---
Your Teen's Command Center: Get to Know It
February 2019
Do you know how your brain works? Do you ever wonder why your teen behaves the way he/she does? Hopefully the National Institute on Drug Abuse (NIDA) offers you some understanding on their teen website, teens.drugabuse.gov. Being aware that the human brain is the command center for your entire body is the start. It makes you who you are. It receives information from your senses and controls your thoughts and movement throughout your life. To gain a better understanding, NIDA links the viewer to a five minute YouTube video that describes the parts of the brain and what they control.
Take the time to learn more about how you and your teen function. Discover the impact that substance use may have on your brain, especially the young brain still in development. The newer research regarding brain development is important information for parents and significant others to have. It will explain the developmental impact on decision making, the ability to generate consequences and the abstract thought process of your young person. To begin this learning journey, visit: https://teens.drugabuse.gov/blog/post/your-really-totally-incredibly-awesome-brain.
---
Youth Vaping on the Increase!
December 2018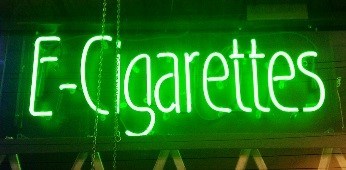 As a parent, you may believe that e-cigarettes and vaping is not as risky as smoking cigarettes. The research shows that is not accurate. The results are now in for the 2018 Monitoring the Future (MTF) survey. This annual survey measures drug and alcohol use of 8th, 10th, and 12th graders from across the country. This includes approximately 44,000 students. The survey also measures attitudes and trends. This year, teens reported a dramatic increase in using various vaping devices. Over 37.3 percent of seniors stated "vaping" in the past 12 months. This is compared to 27.8 percent in 2017. Seniors who reported use of vaping, specifically nicotine, had nearly doubled in just a single year.
Dr. Nora Volkow, Director of the National Institute on Drug Abuse, stated "Teens are clearly attracted to the marketable technology and flavorings seen in vaping devices. However, it is urgent that teens understand the possible effects of vaping on overall health."
There are a variety of reasons why teens may not connect vaping with tobacco use or the substance of nicotine. With the tempting flavors and attractive devices, teens do not always realize harmful health consequences may be associated with the behavior.
Know the facts, talk with your teens and help them choose not to use. For more information, visit:
https://teens.drugabuse.gov/blog/post/survey-results-sending-smoke-signals-teens-are-vaping-increasing-rates?utm_source=teenRSS&utm_medium=email&utm_campaign=teen-Blog.
---
Bullying: What Can I Do?
October 2018

Parents, have you witnessed symptoms of bullying with your teen or younger children? Are you confused as to what to be watching for? With the school term in full progress, the signs and symptoms of bullying may be surfacing but if you do not know what to watch for, you will struggle in addressing the issue. The website, www.youth gov, offers techniques that adults can use to help prevent bullying behaviors. As a caring parent these are important hints for you to know.
Understanding that bullying is a public health problem is a start. According to www.youth.gov, a quick and consistent message that bullying behavior is not acceptable can help halt the behavior over time. Unfortunately, bullying has long been accepted by many as a "rite of passage" for our young people. But remember, bullying is not a normal part of childhood. It is a public health problem. Bullying harms everyone involved, the youth who is bullied, the bully, and the community at large.
To address this issue, the National Academies of Science, Engineering, and Medicine (www.national-academies.org) developed a Toolkit as a resource for youth, parents, teachers and communities to address the bullying concern. The Toolkit, titled PREVENTING BULLYING Through Science, Policy, and Practice can be retrieved on https://www.nap.edu/resource/23482/toolkit/teachers/index.html.
In the Toolkit, the National Academies of Science, Engineering, and Medicine identifies four main types of bullying they have defined as follows:
Physical bullying involves the use of physical force (such as shoving, hitting, spitting, pushing, and tripping).
Verbal bullying involves words or writing that cause harm (such as taunting, name calling, offensive notes or hand gestures, verbal threats).
Relational bullying is behavior designed to harm the reputation and relationships of the targeted youth (such as social isolation, rumor-spreading, posting mean comments or pictures online).
Damage to property is theft or damaging of the target youth's property by the bully in order to cause harm.
Remember, bullying can happen at any age including the early school years. It can happen in a variety of settings and online. Be the "bully warrior" and win the battle to eliminate bullying for our children.
---
Talk… Talk… Talk
August 2018
Do you struggle with how and when to talk with your teen or young adult?
If you talk, is it difficult to find the right words to discuss life's issues?
Do you want help with creating a safe and productive discussion regarding substance use?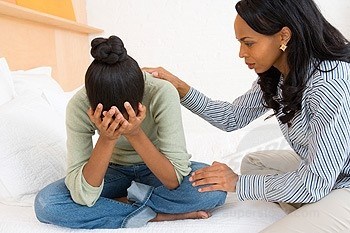 The Partnership for Drug-free Kids has some effective guidelines for parents and other impactful adults to use when having this conservation with young people. The organization offers five tips on talking with a young person that addresses the potential barriers often created by this "talk." The website: https://drugfree.org/article/how-to-talk-with-your-teen/ takes you through the following five steps:
Choose a good time & place
Approach your talk with openness, active listening & "I" statements
Understand your influence as a parent/friend
Offer empathy & support
Keep in mind your teen's brain is still developing.
If you have not had this conservation before, now is a good time to begin an ongoing discussion. With the new school year beginning and fall activities growing, the dangers associated with the use of substances becomes a definite risk. Support your young person with an honest, ongoing and open talk. Visit the Partnership for Drug-free Kids website at https://drugfree.org/ for more information. Have a safe and productive fall.
---
Create a Safer Home
July 2018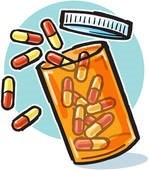 Have you ever gone through your medicine cabinet and wondered what to do with all the pain medicines from your ankle sprain, surgery or your headaches? Do you hang on to the pills because you "might" need them sometime later? It may help you decide how and when to dispose of these substances if you understand the most commonly misused medications are opioids used in pain management. Unsafe prescribing and dispensing practices increase the potential for risk of opioid use disorder and a potential fatal overdose. Unfortunately, most people who misuse opioids have acquired them from a family member or friend. Often these are "borrowed" by the abuser without the person they were prescribed for knowing.
As household members, it is important to know the best ways to dispose of these dangerous unused substances. It is tempting to flush or throw away the drugs but it is not recommended the recommended way. The Illinois Department of Public Health (IDPH) recommends disposing of unused medications through drug take-back programs that are available in many locations. For the appropriate methods of disposal or sites that provide drop off boxes, visit the IDPH website page and click on the resources provided. http://www.dph.illinois.gov/opioids/prevention. Remember, opioids are addictive and opioids are deadly. Help prevent a tragedy.
---
Do You Know? Learn the Facts!
April 2018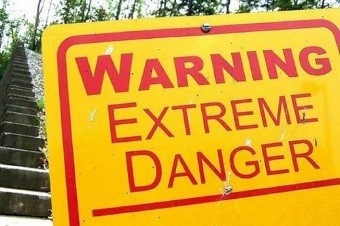 As a teen or young adult, you may not be aware of the current warnings generated by the Illinois Department of Public Health in regard to the increasing alarm about the synthetic cannabinoids that are causing adverse reactions for individuals using these products laced with rat poison. Between April 24, 2018 and March 7, 2018, the Illinois Department of Public Health (IDPH) documented over 153 cases of adverse reactions to the synthetic cannabinoids. Included among the reactions are coughing up blood, bleeding gums, and internal bleeding. Use of these synthetic chemicals is dangerous and has resulted in four reported deaths since March 7, 2018. IDPH reported the synthetic cannabinoid products, such as K2, spice, marijuana and legal weed, were obtained from convenience stores, dealers or friends. These products are sold for recreational use and marketed to you, the user, as instigating effects similar to marijuana.
With the occurrence of this health risk, it is important to be aware of the threatening environment created in our communities with this health concern. As a young person, you can make a difference by learning the facts and sharing them with your family and friends. The more you know about the dangers of using substances such as K2 or spice, the more prevention you can support within your environment. To learn more information about synthetic cannabinoid products, visit the IDPH Question & Answer page at: http://www.dph.illinois.gov/sites/default/files/publications/synthetic-cannabinoids-faq.pdf
---
Warning: Synthetic Cannabinoid Danger
April 2018
Are you an informed parent or significant other? Do you know about the outbreak within Illinois of reported adverse reactions for individuals using synthetic cannabinoids laced with rat poison? Between April 24, 2018 and March 7, 2018, the Illinois Department of Public Health (IDPH) documented over 153 cases of adverse reactions to the synthetic cannabinoids. The reactions, such as coughing up blood, bleeding gums, and internal bleeding are dangerous and have resulted in four reported deaths since March 7, 2018. IDPH reported the synthetic cannabinoid products, such as K2, spice, marijuana and legal weed, were obtained from convenience stores or dealers or friends. These products are sold for recreational use and marketed to the user as generating similar effects of cannabis.
As a parent or significant other, it is vital that you become knowledgeable about the drug. Share the dangers with your families and friends. Be aware that the best prevention is to know the facts and talk about it with those in your life. To assist you in learning more about this serious health danger, visit the National Institute on Drug Abuse (NIDA) website at: https://www.drugabuse.gov/publications/drugfacts/synthetic-cannabinoids-k2spice.
In addition, the IDPH website has daily synthetic cannabinoid updates at 1:30 p.m. The updates will continue as long as the synthetic cannabinoid outbreak in Illinois is occurring. The website also links to other websites that can help inform and educate you about the dangers of the synthetic cannabinoids being marketed in Illinois. It will also offer prevention approaches you may take within your community and your family. To access the information, link to the following: http://www.dph.illinois.gov/topics-services/prevention-wellness/medical-cannabis/synthetic-cannabinoids. Help your community and your family stay healthy.
---
Supporting Your Youth
February 2018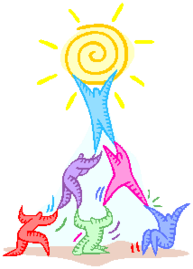 Recent traumatic events in our country have created stressful and worrisome times for students, schools, communities and parents alike. As caring families and communities, it is important that we are prepared to address trauma and support the healing process when we are faced with such impactful issues. The Substance Abuse and Mental Health Services Administration (SAMHSA) and the National Child Traumatic Stress Network have generated a collection of resources to assist all of us in supporting our young people who have experienced traumatic events such as a school shooting or physical violence of another type. The following is a partial list that may aid you in learning how to address trauma, where to find resources for healing and how to build resilience within your family and community.
Resources from SAMHSA:

Resources from the National Child Traumatic Stress Network:
---
Holiday Celebrations and Alcohol Use: Addressing Teen Issues
December 2017
Families, parents and teens alike, look forward to the holidays. This season is time off to celebrate with your family and friends. Often, alcohol is a part of your holiday traditions. As wonderful as it is to be with family and friends, we, as responsible adults, need consider how the teens in our family view the alcohol use as a tradition. When teens observe adults around them drinking alcohol, it may seem like alcohol consumption is harmless. With this observation, it may be more likely your teen will think nothing wrong about consuming alcohol during the holiday celebrations. Understanding how teens often respond to examples set by adults in their lives, recognize it is important to talk to your teen about alcohol use during celebrations, parties, and social events. The National Institute on Drug Abuse (NIDA) has created a Drugs and Health Blog that provides a variety of educational tools for teachers and parents to use in addressing alcohol use during the holidays. Both teachers and parents can view the tools to effectively address the use of alcohol at holiday celebrations by going to: http://mailchi.mp/1383f595c3d3/educate-teens-about-alcohol-use-during-the-holidays?e=acb63a2e49. Help protect your teen, ensure that they are aware of the risks.
---
Reliable! Or is it?
September 2017
Have you ever told someone a fact, or a fact as you believe it? And the fact was one you got from looking on the internet. In today's web based learning and research, we often look up very important information in regard to our health and believe that because it is "on the website" that the information is accurate. So you are probably wondering which websites to trust and who has the most up-to-date information. The National Institutes of Health has developed a website, Using Trusted Resources. This resource is filled with tips to help you find trusted resources for your health information. To access this information, visit https://newsinhealth.nih.gov/2017/09/health-information-you-can-trust. Remember, just because information is on the internet, it does not mean it is safe or accurate information. Be a smart consumer and seek the trusted web resources.
---
College: What Do I Need to Know?
July 2017
Are you a parent or guardian of a young adult headed to college/university?
Are you concerned about how they will navigate their new environment?
Do you wonder if how much you should get involved prior to sending your young adult to college?
These questions are typical of parents sending their young adults off for the college or university experience. According to information provided by the National Institute on Drug Abuse (2016), American college students reported 6% more alcohol use than their non-college peers and 9% more intoxication within a month period than their non-college peers. In addition, the research shows daily marijuana use among full-time students has more than tripled in the past 20 years. With this information in mind, if you looking for resources to help you talk with your student and support a healthy college experience, check out the two informative websites below:
Source:

National Institute on Drug Abuse; National Institutes of Health; U.S. Department of Health and Human Services. (November 2016)
---
Take a Visit to the "COOL SPOT"
March 2017
Parents of teens through young adults will enjoy a trip to the "Cool Spot" website. The National Institute on Alcohol Abuse and Alcoholism (NIAAA) website called the "Cool Spot" has many interactive learning tools and games that educate participants about alcohol, addiction, health, and peer pressure. Furthermore, the "Cool Spot" links families and teens to a variety of resources that provide information on current substance abuse research, available help/support programs, and strategies for living a healthy lifestyle. Visit the "Cool Spot" by going to https://www.thecoolspot.gov/ and challenge your tween or teen to the Expectations Game or the Bag of Tricks Game. Have fun and learn lots!
---
Good News!
January 2017
The good news is here. The 2016 Monitoring the Future (MTF) annual survey results are in. The results were released last month by the National Institutes of Health (NIH) and the results indicate that teens today are less likely to use alcohol or tobacco than in past years. The percentage of teens who are smoking and consuming alcohol is dropping. For example, in 1996 22.2 percent of high school seniors reported smoking daily, but in 2016 only 4.8 percent of high school seniors smoked daily. The downward trend is good news for the health of teens now and in the future. You may learn more about the outcome of the MTF survey by linking to the websites below.
Resources: