Sometimes change happens an hour at a time
Let's Talk
---
October 2021
Visit SAMHSA. Talk & listen to your teens.
---
June 2021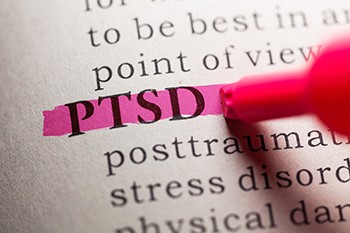 You hear the term PTSD and often misunderstand the issue. Many associate Post Traumatic Stress Disorder (PTSD) with veterans returning home from combat. However, PTSD actually affects between 7-8% of Americans at some point in their lives. Traumatic events, health issues, assault, or even an accident can cause a person to experience PTSD. Individuals often look for ways to cope and become more vulnerable to substance misuse. Learn more about PTSD and get resources for treatment by reading the latest post on our website at What's PTSD? How is it Connected to Substance Misuse? | Get Smart About Drugs.
---
Caring for Yourself
March 2021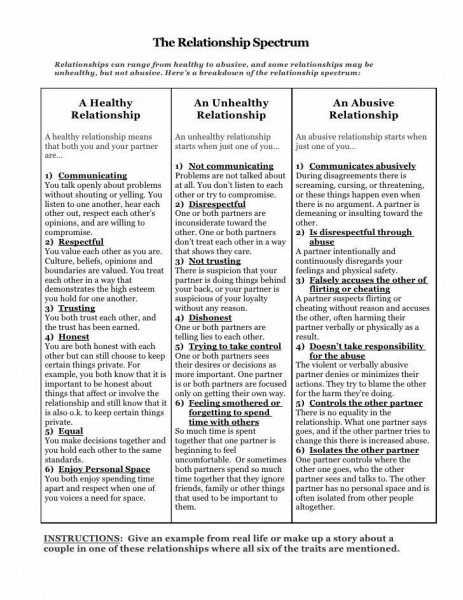 If you are a family member who loves a person with substance use disorder, keeping yourself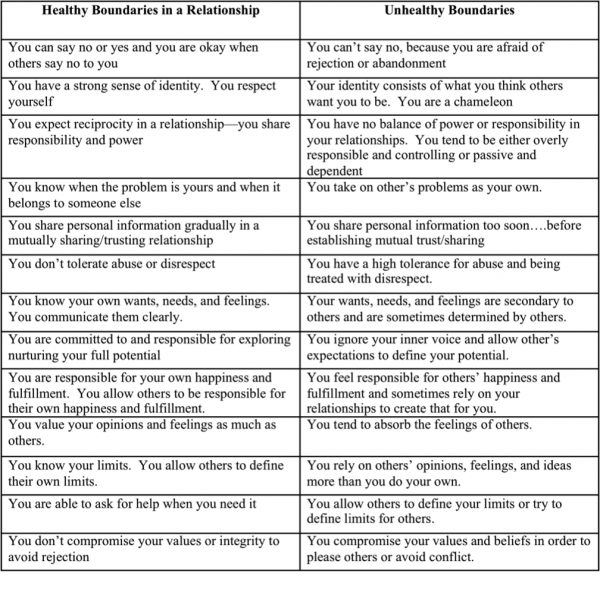 healthy can be a challenge. The stress and chaos often found in relationships may test your physical and mental health. Learning about relationships and the feelings and behaviors of healthy and unhealthy relationships in families is important. One way to address the issue and move forward in your life is to learn about relationships and set healthy boundaries. Defining boundary for your situation is the key to implementing the action. Review the information provided below. (authors unknown). Identify the issues you can work on to be a stronger, healthier family member.
---
In Debt? There is help.
January 2021
In debt from the holidays? Did you try solving it through the holiday gambling challenges? Did you fill your social distancing time with online gambling? Be aware that problem gambling is a growing issue in the United States and around the world. You're not alone when it comes to problem gambling. Experience the stories of persons with "lived experience" of how gambling has affected their lives. If these sound familiar, visit the website provided by the Division of Substance Use Prevention and Recovery at Home | We Know the Feeling. They want to hear from you and talk to you about your own story. They can help you access help. Call or text 1.800.gambler or text ILGAMB to 5334. There is help and support.
---
Keep Home Safe
October 2020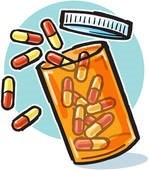 The National Drug Take Back Day was held this last weekend. BUT ask yourself: Have I ever gone through the medicine cabinet and wondered what to do with all the pain medicines from an ankle sprain, surgery or headaches? Do I hang on to the pills because we "might" need them sometime later? Unfortunately, most people who misuse opioids have acquired them from a family member or friend. Often these are "borrowed" by the abuser without the person they were prescribed for knowing. In our homes we need to make the "Drug Take Back" an ongoing practice.
As household members, it is important to know the best ways to dispose of these dangerous unused substances. The Illinois Department of Public Health (IDPH) recommends disposing of unused medications through drug take-back programs that are available in many locations. For the appropriate methods of disposal or sites that provide drop off boxes, visit the IDPH website page and click on the resources provided. Check out the safe drug disposal resources listed at: http://www.dph.illinois.gov/opioids/prevention. Remember, opioids are addictive and opioids are deadly. Help prevent a tragedy.
---
College Adventure: A New Beginning
September 2020
College? Wondering what you need to do as your child goes off to college? The National Institute on Alcohol Abuse and Alcoholism (NIAAA), National Institutes of Health says, "Fall Semester—A Time for Parents to Discuss the Risks of College Drinking." This is typically a time for your student to have new experiences, meet new friends, and make lifetime memories. It is also a time of harmful and underage drinking and of dealing with its repercussions. In light of the current coronavirus pandemic, it may be particularly important this fall for you to urge your students to take action to protect their health.
Parents Can Help! An often-overlooked protective factor involves the continuing influence of you, the parents, during the college years. Research shows that students who abstain from drinking often do so because you discussed alcohol use and its possible consequences with them. During the early weeks, parents can do a number of things to stay involved. You can help by:
Talking with students about the dangers of harmful and underage college drinking—such as the possible legal and school penalties for underage drinking, and the risks of alcohol overdose, unintentional injuries, violence, unsafe sexual behavior, academic failure, and other adverse consequences.
Reaching out periodically and keeping the lines of communication open while staying alert for possible alcohol-related problems.
Reminding students to feel free to reach out to them to share information about their daily activities and to ask for help if needed.
Learning about the school's alcohol prevention and emergency intervention efforts as well as the school's policies and procedures in place this fall for the coronavirus pandemic.
Making sure students know the signs of alcohol overdose or an alcohol-related problem, and how to help.
Visit the NIAAA website and read their suggestions. https://www.niaaa.nih.gov/publications/brochures-and-fact-sheets/time-for-parents-discuss-risks-college-drinking.
---
Ask Your Teen
August 2020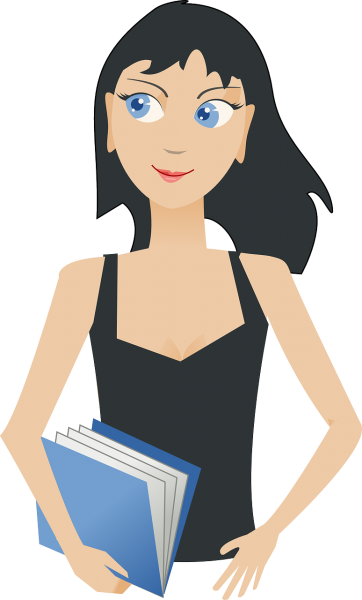 With the continuing issues related to COVID-19 and with our schools in various degrees of holding classroom learning, there are some essential needs impacting our teens. Lisa Damour, psychologist and author for the New York Times, has provided some suggestions to address one of the most essential issues of a teen…. meeting with peers and a variety of adults. This developmental need has created stress and frustration for our young people in the current environment. Often our teens do not really understand the need for social distancing and mask wearing. Many teens truly believe "This cannot happen to me." To help meet the need for person to person interaction with other young people and adults (other than parents), include your teen in planning how to make this happen. Damour, in her article, The 2020 Back-to-School List for Teens' Emotional Well-Being, says, "Forget backpacks and binders. Here are the essentials teenagers will need for the strange school year ahead." Take a look and see how you can use this to relieve some of the stress as we address uncertain times. https://www.nytimes.com/2020/08/25/well/family/teens-mental-health-needs.html.
---
Gambling check-Up
July 2020
Have you noticed an increase in participating in online gambling, an increase in buying more lottery tickets or struggling with the desire to solve financial stresses during social distancing and isolation through gambling behaviors? This may be a behavior you are experiencing or you are observing from a loved one. Often a gambling problem goes along with a substance use disorder (SUD's) and can be addressed together for a healthy lifestyle. If so, explore the possibility that you or your loved one are experiencing a gambling problem. To learn more about the issues related to gambling and to explore the resources for support in Illinois, visit the website provided by the Department of Human Services, Division of Substance Use Prevention and Recovery at https://weknowthefeeling.org/.
---
PBS Summer Fun
June 2020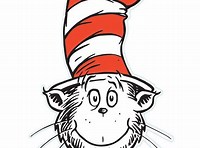 The first full day of summer is upon us. With the long days, you may be looking for ways to fill the time for your children. The Public Broadcasting Service (PBS) has daily suggestions for you and your young one(s). PBS suggests, "Keep kids playing and learning at home!" With some social distancing restrictions still recommended, this is one idea to help fill time in a fun and productive way. PBS has a "world" of fun and learning when you sign up for the www. pbskids.org daily posting. Today's posting involves time with The Cat in the Hat and the adventures of Nick and Sally. It brings learning to life. In today's the episode, "Planet Name Game," Nick and Sally run out of things to name in their garden. The Cat comes to the rescue and needs help putting his model of the solar system back together. They can help him name the planets as they work and learn how to generate names using their imagination. View then challenge your children with the suggested questions provided to stimulate learning and apply information to your own life. Ask your child:
Where did Nick and Sally go first?
Can you name all of the planets?
What else do we have names for?
Have fun. Begin important discussions with your child. Encourage them when they have shown understanding. Use this time to establish comfortable skills for the early discussions regarding substance use and health.
Visit todays posting at: https://pbskids.org/video/cat-in-the-hat/2365531405.
---
---
Supporting Resiliency During the COVID-19 Challenges
April 2020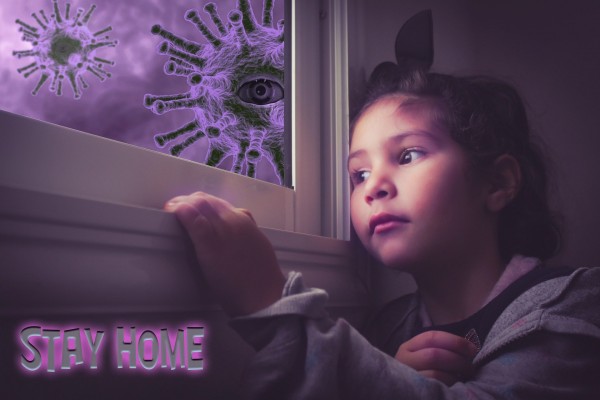 The COVID-19 pandemic has created social and economic stresses that may weaken a child's development and family welfare. This pandemic has challenged families and their children to cope with major changes in normal everyday life. One of the most impactful is the physical distancing and home confinement that may lead to a family's struggle to meet their basic needs, both physical and emotional. In the middle of the chaos, the level of poverty, often due to the loss of employment, caregivers' emotional problems and substance abuse, along with potential child abuse and neglect, tend to increase children's risk factors during disasters. During these times children may not receive important support they need. Often community services are limited as they have been in the pandemic and that means fewer outside adults have direct contact with children.
There is good news in all the chaos. Our decades years of research on resilience shows that protective factors can cushion children from damage. Protective factors also increase the chances for our children and families to adjust in positive ways to the worries like the COVID-19 pandemic has generated. We can all work together to promote the protective factors we know work.
To help understand the language of protective and resilience research, the definitions offered in the Child Trend article by Jessica Dym Bartlett and Rebecca Vivrette, Ways to Promote Children's Resilience to the COVD-19 Pandemic, are as follows:
Protective factors: Events, conditions, and characteristics of children, families, and broader environments that increase an individual's chances of healthy development and positive life outcomes despite exposure to significant adversity.
Resilience: The process of positive adaptation to adversity that arises through interactions between children and their environments.
The article identifies five protective factors important to use in working through our current environment. It offers specific strategies for each factor: 1) Parents and caregivers; 2) Communities, states, tribes and territories.
The protective factors addressed are:
Protective factor #1: Sensitive, responsive caregiving;
Protective factor #2: Meeting basic needs;
Protective factor #3: Emotional support for children;
Protective factor #4: Support for caregiver well-being;
Protective factor #5: Social connectedness.
Again, there is GOOD NEWS and HOPE. Remember you are not alone, even in your isolation. There are virtual support meetings for substance use disorder, emotional issues and for those family members who are living in the stress and chaos of persons experiencing the disorders. Visit the Today's Hints page and access the lists of available resources to help you through this. Be safe.
For more information on building resiliency and strengthening families, visit:
---
Managing Stress and Anxiety as a Parent
April 8, 2020
As our time "social Distancing" and "Stay –at-home" orders continue, many of us parents are feeling the stress, especially if you re home with younger children. Some of us also have the added anxiety of a family member or close friend being at risk for exposure to the coronavirus. That person may even be you working as an essential worker.
When our anxiety and stress occur, it is difficult to communicate a sense of normality or calmness to our children. Anxiety is not a good feeling and not very easy to manage when relief is a long time happening. Brigit Katz, in her article Parents Passing Anxiety to Children, shares some strategies for addressing this situation. She comments that when a child is witness to a parent who is experiencing anxiety, it may very unsettling and more than a momentary issue. To assist you in supporting your family, Katz offers the following statements:
Taking cues from you;
Learn stress management techniques;
Model stress tolerance;
Explain your anxiety.
Take a look at the information and take care of yourself and family. Be safe. For detailed tools to address the above, visit the web age below:
---
What Do The "Words" Mean?
March 2020
What is Social Distancing?
What is Quarantine?
What is Isolation?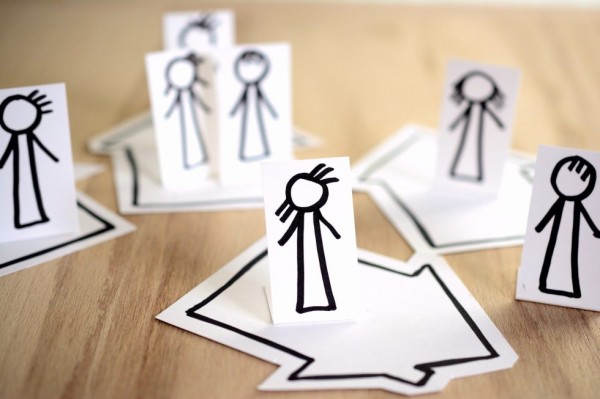 As we travel these uncharted roads through the coronavirus (COVID-19) crisis, it can be very confusing when we hear the terms social distancing, quarantine, and isolation. To assist all of us all in understanding what is now our environment, the Substance Abuse & Mental Health Services Administration (SAMHSA) has provided the following guide to help us.
What Is Social Distancing? Social distancing is a way to keep people from interacting closely or frequently enough to spread an infectious disease. Schools and other gathering places such as movie theaters may close, and sports events and religious services may be cancelled.
What Is Quarantine? Quarantine separates and restricts the movement of people who have been exposed to a contagious disease to see if they become sick. It lasts long enough to ensure the person has not contracted an infectious disease.
What Is Isolation? Isolation prevents the spread of an infectious disease by separating people who are sick from those who are not. It lasts as long as the disease is contagious.
---
Moving Forward from Anxiety
January 2020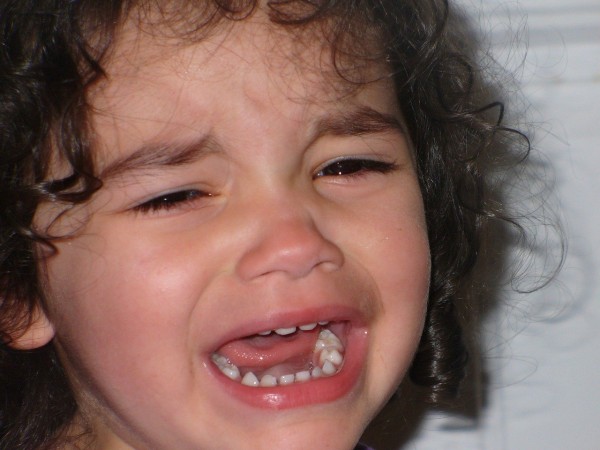 Whether you are a grandparent, foster parent, guardian or a young parent on your own recovery journey, addressing the anxiety that is often witnessed in a young child or even a teen is a challenge. Young children who have experienced negative events often experience anxiety and possibly trauma. Events such as exposure to a parents substance use chaos and/or being placed in a new environment for safety reasons, chances for anxiety or trauma is increased. As caregivers, we do not always know the symptoms or recognize these symptoms as anxiety other than poor behavior. Nor do we know how to handle it. Because all the previous childcare roles are based on nurturing a child, learning more about anxiety and understanding the implications for a child's development and mental health is vital to moving forward into a healthy adulthood.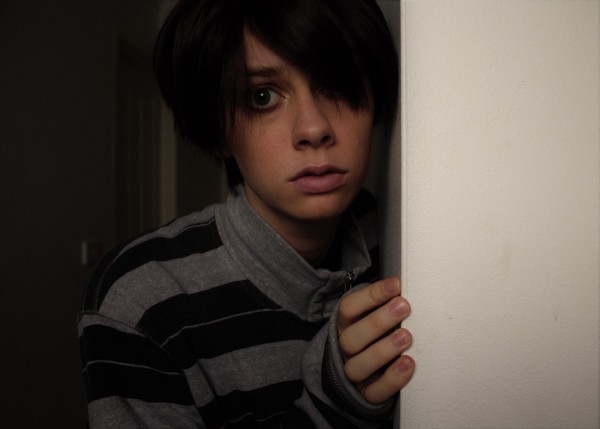 Current statistics from the National Institute of Mental Health states that anxiety issues impact one in every eight children. It also states anxiety issues may put children at risk for of a variety of concerns such as school struggles, difficulty with peer relationships, substance use disorders and/or sleeping problems.
In October 2019, the National Public Radio (NPR) network shared information in their LIFE KIT to assist you, the caregiver, in addressing a child's anxiety. It also includes actions to watch for that may require professional assistance. Remember, recognizing the early signs of anxiety may be difficult since it is often confused with other behavior problems and over time the symptoms may snowball if left unattended. Being aware of early indications of anxiety and addressing them in a caring manner can make a lifetime difference for a child.
For helpful hints to address anxiety:

https://health.usnews.com/wellness/for-parents/articles/2017-01-26/sneaky-signs-of-childhood-anxiety

https://www.npr.org/2019/10/23/772789491/how-to-help-a-child-struggling-with-anxiety
---
Looking Forward: After the Chaos
September 2019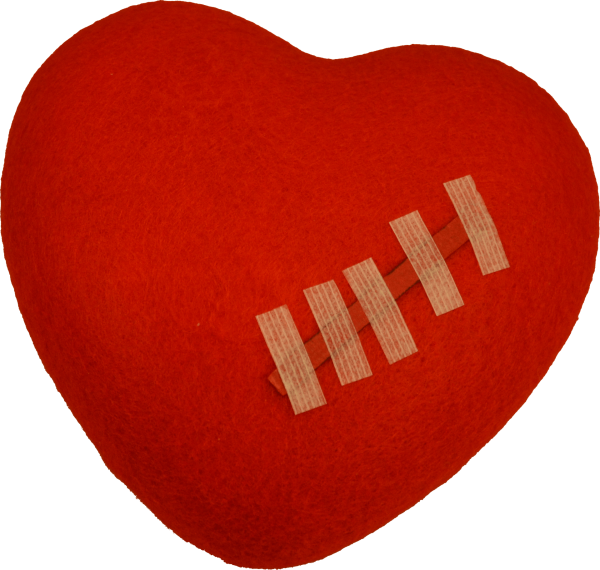 As our communities and families experience a loss of those we love through a relapse on the recovery journey, by incarceration of our loved one, or sadly, death, we often feel grief, frustrated and unsure of the next move. Many people associate grieving with death, which is often the most intense type of grief, but any loss can cause grief including the issues previously mentioned.
Even family members who have participated in treatment services may have unrealistic expectations of the future with their loved one either spouse, child or parent. When our family focus has revolved around our loved ones substance use disorder, we are often at a loss of a focus as the crisis and chaos lessens. Without education and emotional support offered by treatment services and self-help, it is often difficult to move forward. It is important that you understand the grief and resilience process involved with the various outcomes. Too often in situations other than death, we may not realize that our feelings and behaviors are a part of grieving.
According to Harriet Hodgson, author of So, You're Raising Your Grandkids!, even though grief is different for each of us, we share similar symptoms upon a personal loss. Some examples are:
Feeling physically drained, sleeplessness;
Forgetful and unable to think clearly;
Physical distress, headaches or nausea;
Stay extremely busy to avoid thinking about your grief;
Dream about the loved one;
Become withdrawn, lonely and apathetic;
Anxious, restless;
Experience unexplained physical problems/challenges.
The research provides us with information regarding the possible stages of grief a person may experience. Recognize there is no right or wrong way to grieve, but there are healthy ways to deal with the grieving process. Working through grief is WORK as you move forward. Not only is the personal journey important but accessing the support systems your community may offer is vital for good mental and physical health. In addition to professional services, look for faith based groups, hospice support groups and self-help groups such as Al-Anon to provide your ongoing support.
Resources:

Hodgson, Harriet, So You're Raising Your Grandkids!, WriteLife Publishing, 2018.
---
Parenting the Second Time Around? There is Support
July 2019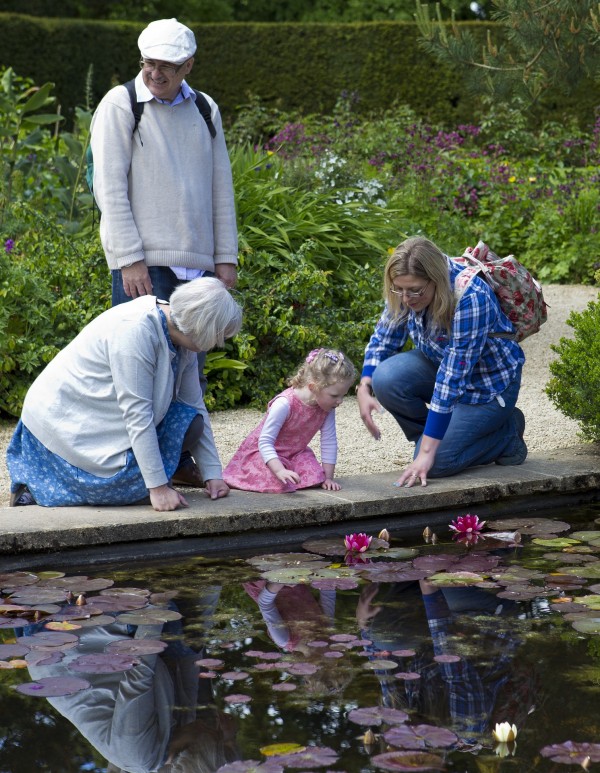 If you are a grandparent (or other relative) who now responsible for the care and safety of a grandchild, you are part of a "grand family," AND you are not alone. The Illinois Department on Aging reports that in Illinois there are 220,088 children under 18 years of age living in a grandparent's home. That represents 101,951 grandparents who are responsible for their grandchildren and it continues to rise. In an article, The opioid Crisis and the Elderly, (December 2018) the Illinois State Bar Association reports that the research has shown that parental substance abuse is the main reason grandparents are taking responsibility for their grandchildren. They identified the current opioid crisis as accountable for an increase in the number of children currently entering foster care/grandparent care.
If you are a grandparent who is again raising a young family, there are resources available to help you with this process. Knowing how and where to access assistance is important in order to maintain a healthy relationship with your grandchildren and to support your efforts at parenting once again. You have probably found that taking on this role creates a financial stress as well as an emotional one. By exploring the resources, you may find just the assistance you need as you go through this life change. There are support groups for grandparents, educational services, and healthcare assistance in many situations. In addition, in many circumstances there is financial assistance available. You can discover more about the available resources through the following:
Illinois Department on Aging,
Illinois Department of Children and Family Services,
Illinois State Bar Association,
Illinois Department of Human Services,
Illinois Department of Healthcare and Family Services.
Parenting the "second time around" can be a wonderful experience but as older person, the resources are a vital part of helping that experience materialize and the "grand family" thrive.
Sources:
---
Do You Know Your Teen's Brain?
March 2019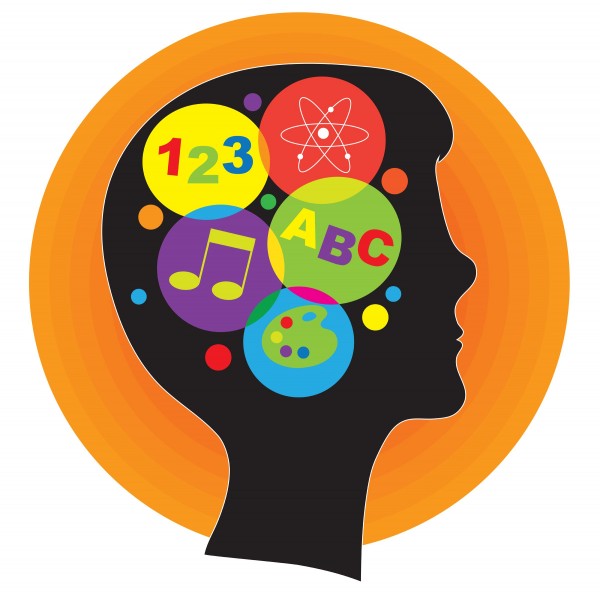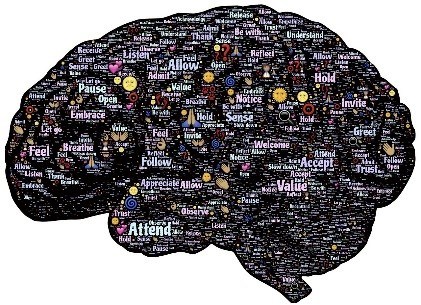 Do you ever wonder why your teen seems to function in a different world from you? Are you struggling with steering through the teenage years with your child? Did you know some of these issues may be due to the difference between an adult brain and a teen brain? It may present an overwhelming task. Remember your teens are faced with numerous stresses and risky situations. They are dealing with pressures from academics, sports, social media and today's technology. This is an important time for parents to guide their teens, and their developing brains, to a healthy lifestyle.
The National Institute on Drug Abuse (NIDA) has developed a video that helps with understanding all these issues. Dr. Ruben Baler, a Health Scientist at NIDA explains the differences between an adult brain and an adolescent brain in the 4:30 minute video, On Responsibility: The Developing Brain with Dr. Ruben Baler. The doctor shares his understanding of the biggest risks your teens face. He offers tips to you, the parents, on how you can assist in keeping your teens healthy and safe.
To become an informed parent, watch this:
---
Talking Helps!!
January 2019
Do you understand the world your teen lives in?
Do you need ideas to help your teen say no to alcohol use?
Do you know how to answer when ask if you drank as a teen?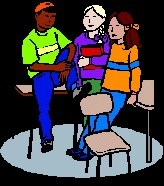 If you answered NO to any of the above questions, the National Institute on Alcohol Abuse and Alcoholism (NIAAA) has published a great resource for parents/families struggling with how to support your teen in a healthy manner that addresses the risks associated with alcohol use, especially as a young person. The guide, Make a Difference: Talk to your child about Alcohol, is designed as a guide for parents/families of young people ages 10 – 14 years of age. It offers an overview of a young teen's world, tools for building the adult/teen relationship, strategies for talking about the risk of using alcohol and the signs and symptoms of Substance Use Disorder (SUDs).
To assist you in answering the above questions with a YES, access this resource at: https://pubs.niaaa.nih.gov/publications/MakeADiff_HTML/makediff.htm#TeensWorld.
---
Holiday Health: Tips for Holiday Survival
November 2018
Do you feel ill as the disorder of the holidays draws near?
Do you wish you could skip the holidays this year?
Do you have a plan to stay healthy through the holidays this year?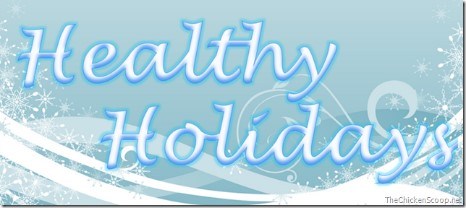 As we all hope, the approaching holidays are a good time to enjoy special activities with our families and our friends. While you reflect on what is important to you, take a minute to appreciate your gift of health. To be aware of the issues related to health and the holidays is important. The stress of the holidays may be a trigger for the start of unhealthy behaviors that result in some type of illness. The Center for Disease Control and Prevention (CDC) has developed 12 recommended hints to help us remain healthy throughout this busy time. Take a minute to review the hints for a healthy holiday offered on the CDC website by visiting the following: https://www.cdc.gov/features/healthytips/.
---
Be in the Know: Creating a Safe Campus
September 2018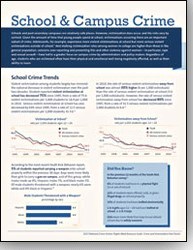 Schools and college campuses are reasonably safe places; however, crimes do occur in these environments where our young adults spend a large amount of their time. Students who are victimized can be impacted both physically and emotionally, and their ability to learn can be negatively affected.
To be proactive, the U.S. Department of Justice's Office for Victims of Crime compiled a list of federal resources that focus on campus crime and safety. The information provides law enforcement, mental health, student affairs, families and legal professionals with strategies and tools to help prevent our young adults from becoming a victim. Those resources address the following:
Be aware. Help keep our young students sage. We are well into the fall school year so now is the time to take a look and talk with your young adult and/or your campus personnel about student health and safety. These resources may be found at: https://www.ncjrs.gov/campussafetyawareness/?utm_source=youth.gov&utm_medium=email&utm_term=CamupsSafety18&utm_campaign=newsletter.
---
How Do I Talk to My Teen? What do I say?
June 2018

Parents, have you misused alcohol or other drugs at some time in your past life? Have you struggled with talking with your teen or young adult in an honest conservation about this issue? This may feel difficult to talk about, especially with your young person, but if they ask the question about your use, the National Institute on Drug Abuse, (NIDA) offers some suggestions about how to respond. Every parent has to decide what is comfortable for them to share but take a look at the NIDA suggestions and then decide how to handle this issue. The helpful hints can be found at: https://easyread.drugabuse.gov/content/talking-kids-about-drugs-what-say-if-you-used-drugs-past. Remember, NIDA states that research indicates young people want their parents' advice about drug use and if parents tell their teens they do not want them using drugs, the teens are less likely to do them.
---
Understanding the Opioid Crisis
May 2018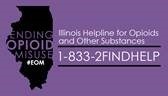 Do you know what an opioid is? Do you know the difference between a prescription opioid and heroin? Do you know the use, the risks and the side effects of opioid use? According to the Illinois Department of Public Health (IDPH) the opioid epidemic is the most significant public health and public safety crisis facing Illinois at this time. Since 2016, opioid overdoses have killed almost 2,000 people in Illinois. That is an increase of 82% compared to 2013. Each year there are thousands admitted to the emergency room and many ER visits result in hospital stays due to opioid use. Sadly, families and communities are suffering as a part of this epidemic.
Prescription opioids are used to relieve pain and are often prescribed following surgery or injury. Too often young people believe that using prescription opioids is less dangerous than opioids such as heroin. This is a myth. Both are dangerous and addictive. The belief may lead to "stealing" or using medications left in the medicine cabinet by a person who was prescribed opioid for pain management issues. The risk can be reduced by planning how to manage your medications in the home. The Center for Disease Control and Prevention (CDC) website offers some steps to help:
Store prescription opioids in secure places
Keep out of reach of children, visitors and family
Find a method to safely dispose of unused opioids
Explore alternative ways to manage pain.
As important as opioids may be to pain management, there are other options that do not carry the serious risks of abusive use. To learn more about those options, the CDC website offers a flyer that highlights the nonopioid medications. The flyer is found on: https://www.cdc.gov/drugoverdose/pdf/nonopioid_treatments-a.pdf.
To help parents understand prescription drug abuse, the website http://www.safeguardmymeds.org/ offers a detailed guide of what parents can do to protect their young people from the opioid danger. Take a look and know the facts.
---
Family Traditions Revisited
December 2017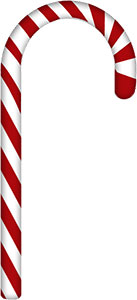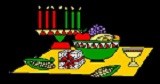 Once again we are decorating trees, putting holiday lights up in the yard and shopping for gifts. Whether you celebrate Christmas or Hanukkah or Kwanzaa, as the busyness of the holiday draws near, this is a good time to stop and reflect on the traditions and rituals we execute to celebrate. Often the work to support the traditions becomes "work" and distract from the focus of family as celebration. With that in mind, We are re-posting the 2015 article regarding family and tradition. Please read, reflect and enjoy happy and healthy holiday memories.
Family Traditions: Love Them or Lose Them?
Reposted from December 2015
What special memories do you have from your childhood?
Who created these memories with you?
What family traditions will you pass on to your teens?
With the holidays fast approaching, the word tradition often sneaks into the holiday conservation. As you become busy with the planning, you may consider leaving the "family traditions" behind. They may feel like too much work. They may cause family quarrels. You may be struggle with which traditions to continue. Don't panic or "stress out." Understanding the significance of traditions may be helpful. Tradition is simply the handing down of long-established customs or beliefs from generation to generation. The passing of traditions is most often accomplished by word of mouth or by example. (Oxford Dictionary)
Our traditions are important regardless of what holiday we celebrate. Remember, traditions may be a serious ritual or a fun game night. Most importantly, our traditions are a way to connect with each other and provide links with the past. With today's blended families, single parent families and multi-generational homes, many of us struggle with blending or maintaining past traditions. Whether you to go to grandma's house for dinner, watch a favorite holiday movie together or participate in a religious service, tradition creates a sense of anticipation and belonging important to family wellness. Being flexible and open to change may help lower your stress and support family traditions. Relax. Don't throw out your traditions, embrace and enjoy your traditions. (Clifton) (Brennan)
Sources:
---
It Is Never To Late To "TALK"
November 2017
Did you know marijuana is the most used illicit drug by teens in this country?
Did you know 70 % of seniors don't view the regular use of marijuana as harmful?
Did you know appropriate parental monitoring can reduce marijuana use among youth?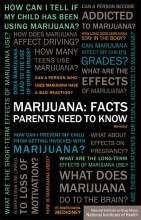 At this time in the United States, there is many public discussions about medical marijuana and public debate over the drug's legal status. According to the National Institute of Drug Abuse (NIDA), their Monitoring the Future study indicates these discussions and debates have reduced the number of young people who view the drug as harmful. It shows that close to 70 percent of high school seniors do not view regular marijuana use as harmful, and more than 22 percent reported using marijuana in the previous month. As a parent, knowing the scientific facts and the available resources, you can begin an open dialogue to discuss the issue with your teen or young adult. Remember parents, it is never too late to share about the dangers of using marijuana or other drugs.
If you feel that you are not prepared for the discussion, check out the NIDA guide, Marijuana: Facts Parents Need To Know. The guide provides scientific facts about marijuana and "talking tips" for parents. To access the resource, link to: https://teens.drugabuse.gov/drug-facts/marijuana.
While you are on the NIDA website for teens, click on: https://teens.drugabuse.gov/parents/drugs-and-your-kids and explore all the other resources and tools available to assist you as an informed and caring parent. One of the helpful tools is the link to the "Easy To Read Drug Facts" web page. The site provides videos and easy to read fact sheets. In addition, if you click on the button that says "Listen" on any page of the website, the computer will read the text to you as it talks about drug abuse, addiction, and treatment. The "Easy To Read Drug Facts" site link is: https://easyread.drugabuse.gov/.
---
How Do I Share My Past?
October 2017
Have you ever wondered what you would do if your child or teen asks you, "Have you ever used drugs?" As a parent or guardian you may dread the first "talk" with your teen about drinking alcohol and using other drugs. Be aware, you will probably hear this question at some time during your journey and it will help to be prepared. Remember, young people have a tendency to identify when you are not being honest with them so be prepared. Decide ahead of your conservations how much you are willing to share and what you will say. To aid parents and guardians with this issue, the National Institutes of Health has developed a Guide Sheet with key ideas of what you may choose to say if you address your past use. Go to: https://easyread.drugabuse.gov/content/talking-kids-about-drugs-what-say-if-you-used-drugs-past. Remember, young people want their parents' advice, especially about alcohol and drugs.
---
A Peek at Some Good News
August 2017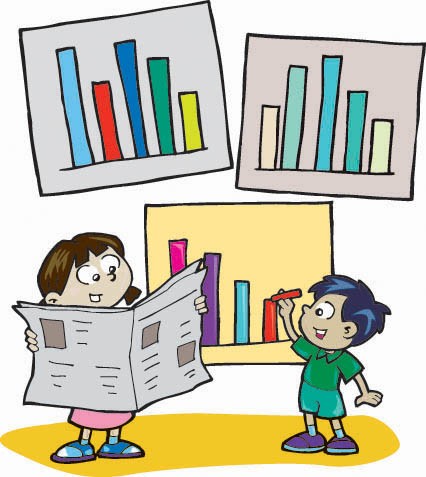 As we move through our daily lives, we often glance at the news and see news references to the many issues related to substance use and the "epidemic" within our country. However, much of the news is good. The National Institute on Drug Abuse for Teens posted information that shows a decrease in teen use of cigarettes, a decrease in teen use of cocaine and a decline in teen use of opioids over the past eight years. There is still much room for improvement. Recognizing the positive results of our preventive strategies and the sharing of accurate information is important. To learn more about the positive information around the status of teen drug use on America, visit: https://teens.drugabuse.gov/blog/post/united–healthy-states-america.
---
Grandparent Resources
June 2017
Are you a grandparent raising a grandchild?
Are you feeling the stress of parenting the second time around?
Do you feel as if all your resources, financial and emotional, are at risk?
I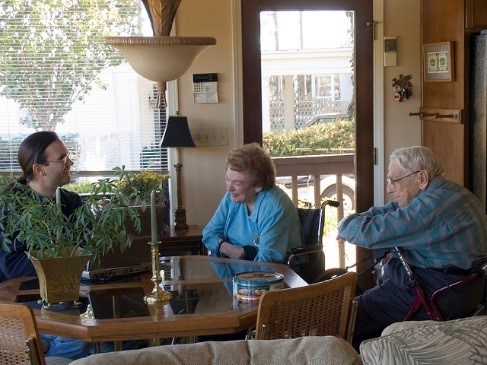 f you answered YES to any of the above, according to the Grandfacts State Fact Sheet you are not alone. The Grandfacts State Fact Sheet, updated in May, 2017, is published on the website of grandfamilies.org. The website offers a fact sheet for all the states and the resources available to their citizens.
The following facts relate to Illinois grandparent households and their "second" families:
92,621 Illinois grandparents are managing households while caring for grandchildren who live with them
27.5% of the households with have no parent participating in the care
63.3% of Illinois grandparents caring for their grandchildren are under 60 years of age
60.7% of the grandparents caring for their grandchildren are in the workforce
Along with factual information, the grandfamilies.org website offers a list of programs in Illinois that can help with the grandparent journey. This includes resources for aging issues, financial and educational linkages and legal resources. You will be able to access this information on: www.grandfamilies.org/Portals/0/State%20Fact%20Sheets/Grandfamilies-Fact-Sheet-Illinois.pdf. Take a minute from your demanding day and look at how the resources may help you. As a busy grandparent, do more effective and fun parenting…. the second time around!!!
---
Your College Student: A New Adult Relationship
April 2017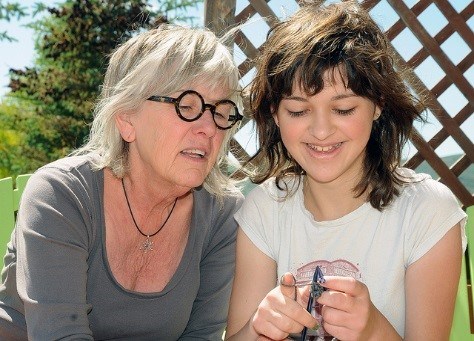 As you watch your "child" transfer into adulthood and begin to prepare for the future, you may be living with a college-bound teen. As your teen prepares for college you will witness one of the biggest transitions they will have. They are not the only person experiencing a "big" transition, you as the parent are too. Watching your young adult begin this journey gives you the opportunity to develop a new relationship, adult-to-adult, using skills from your parenting toolbox. To assist with this process review the ideas offered by Janet Byington and Steve Safigan in the University Parent's eNewsletter found at https://www.universityparent.com/topics/parent-posts/5-simple-parenting-tools-to-promote-student-success-in-college-and-beyond. The article, Building an Adult Relationship with Your College Student, may be just the "tool" you need to begin the journey.
---
What do They Mean?
February 2017
Tolerance. Dependence. Addiction. These terms can be confusing to both young adults and their families who are struggling with issues related to Substance Use Disorder (SUD's). Often people use these terms interchangeably and do not realize these terms do not have the same definition. Each term is different and means something about how the drugs affect both the body and the brain. To assist both families and their youth, the National Institute on Drug Abuse (NIDA) has provided an overview of the terms and what they mean. To learn more about tolerance, dependence, and addiction, visit https://teens.drugabuse.gov/blog/post/tolerance-dependence-addiction-whats-difference.