Sometimes change happens an hour at a time
What is Your Drug Fact IQ?
---
June 2021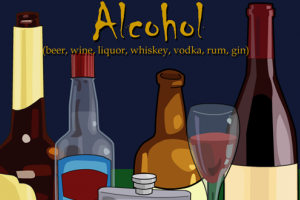 Are you an anxious parent of a teen? Does summer look long and challenging for filling the time? The National Institute on Drug Abuse teen website has some solutions. Challenge your teen. You may learn new information too. One of the resources is interactive games that explore what happens to the brain and body when drugs are used. Visit https://teens.drugabuse.gov/teens/games and fill summer time with learning fun.
---
Is There a Connection Between Missing Sleep and Using Drugs?
June 2020
Sleep! That is something you and numerous other teens do not get enough of. The National Institute on Drug Abuse (NIDA) shares recent research on the connection of sleep and drug use. You probably know it's important to get enough sleep. However, you may be surprised to learn exactly how important it really is. For many of you, the demands of school, friends, work, and family take up many hours and leaves limited sleep time. The American Academy of Pediatrics recommends teens should get 8 to 10 hours of sleep a day. However, according to the Centers for Disease Control and Prevention (CDC) data, many of you get less. This lack of sleep puts you at risk for several health issues. One very important risk is the higher risk level between less sleep and the start of drug use. The data shows that teens reporting less than 6 hours of sleep are three time more likely to start using drugs. Realistically, this does not mean getting less sleep caused the drug use but the link to beginning use is there and research is continuing.
NIDA shared other health problems that are at higher risk for you with less than healthy sleep. Examples are:
Injuries.
Obesity.
Type 2 diabetes.
Mental health issues.
The National Institute of Neurological Disorders and Stroke has tips for getting a good night's sleep. You're doing yourself a huge favor by catching all the Z's you need. Just take a peek: Set a schedule – go to bed and wake up at the same time each day.
Exercise 20 to 30 minutes a day but no later than a few hours before going to bed.
Avoid caffeine and nicotine late in the day and alcoholic drinks before bed.
Relax before bed – try a warm bath, reading, or another relaxing routine.
Create a room for sleep – avoid bright lights and loud sounds, keep the room at a comfortable temperature, and don't watch TV or have a computer in your bedroom.
Don't lie in bed awake. If you can't get to sleep, do something else, like reading or listening to music, until you feel tired.
See a doctor if you have a problem sleeping or if you feel unusually tired during the day. Most sleep disorders can be treated effectively.
---
Vaping
April 20, 2020
With the COVID-19 pandemic your world has changed the past month.
For now, normal is not "normal" anymore.
You may seek unhealthy behaviors to fill your time.
You are most likely missing your friends.
This all creates anxiety and stress for all, even teens.
What does this have to do with VAPING? During stressful times such as this, using more risky behaviors is often occurring. VAPING is one of those behaviors. There has been a lot of new information evolve over the past two years regarding the issue of VAPING. With the pandemic in relation to the COVID-19, you may have time that you are attempting to fill. As many young people, you may be tempted to try VAPING without realizing the risk. The use of tobacco and nicotine products are often seen as a "right of passage" by teens. While you are working on completing your school year from home, a visit to the National Institute on Drug Abuse teen website offers you some tools for Health Class information and it will provide you the current information on VAPING related illness and deaths. Understanding this information may save your life or those of your friends. Knowing the risk related to VAPING offers you the opportunity to build strong decision-making skills and a healthy lifestyle. Stay safe.
---
NDAFW: The Virtual Challenge
March 2020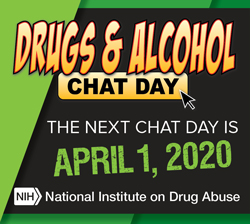 The National Institute on Drug Abuse (NIDA) and the National Institute of Alcohol Abuse and Alcoholism (NIAAA) invite you to join from Home for National Drug and Alcohol Facts Week® With Their suggested Fun Activities. NIDA recognizes the importance of social distancing in response to COVID-19 and wish everyone health and safety. All communities should follow the guidelines of the Centers for Disease Control and Prevention as well as state and local public health officials.

This is a challenging time for individuals and families across the country. To support participation in the 10th anniversary of NDAFW, NIDA provides you with an opportunity to virtually connect across the world, while learning the facts about drugs and alcohol at home.

There are countless activities that teens, parents, caregivers, and teachers can do that don't involve leaving the house. Please keep them posted on the planning and execution of your virtual events.
Remember: Test your knowledge by taking the interactive National Drug & Alcohol IQ Challenge quiz! Challenge someone in your home or a friend by social media to the Challenge. There are 11 questions and 2 Brainiac questions. The Quiz will take approximately 10 minutes.
Good luck!
For more activities and challenges, visit:
---
Gambling: Let's Take a Look
January 2020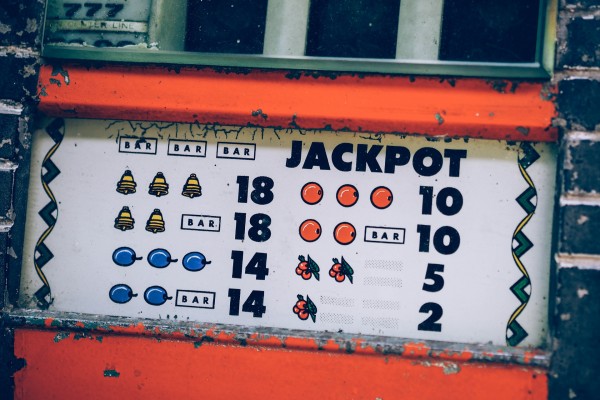 As you are most likely aware, gambling is more popular in Illinois than ever. Problem gambling is a growing issue in the United States and around the world. If you have concerns about someone you love or about your own gambling experiences, you're not alone. As a young person you are at risk of developing a gambling problem at a rate of about two to three times that of adults. The Illinois Division of Substance Use Prevention and Recovery (SUPR) reports on their gambling website, (https://weknowthefeeling.org), that approximately 6% of U.S. college students have a gambling problem. Might that be you or someone you care about?
A gambling Disorder is characterized by needing to gamble with increasing amounts of money to achieve the desired excitement. Often restlessness or irritability occurs when you attempt to cut down or stop gambling. Other symptoms are preoccupation with gambling, gambling when feeling distressed, gambling to make up one's losses, lying to conceal the extent of gambling and relying on others to provide money to solve desperate financial situations caused by your gambling. As a friend or family member of a person with a gambling disorder, you may find yourself preoccupied with trying to control the gambler and hiding money from them. Gambling disorders can cause significant financial, relationship, work or school, health and emotional problems, including a higher risk of suicide.
In response to the need for gambling treatment, Illinois has expanded gambling treatment services. Last September the Division of Substance Use Prevention and Recovery (SUPR) expanded the Illinois capacity for treatment and intervention services for individuals with a gambling disorder. Services are also available for their families.
If you are concerned about your own gambling, be aware that help is available to support you in recovery. If you are concerned about a family member or friends gambling, there is also help for you to gain a better understanding of the gambling disorder and to work on the issues that have been a result of this relationship. To access gambling treatment in Illinois, visit https://weknowthefeeling.org for a directory of providers.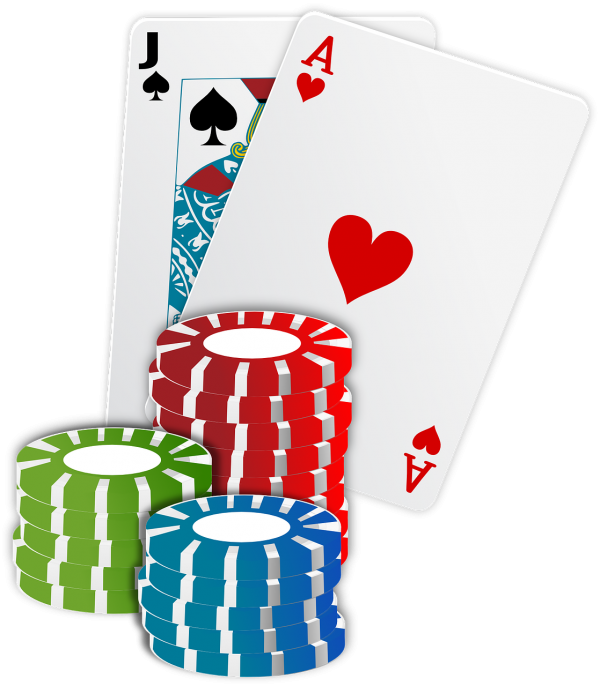 As a young person with a gambling issue, be aware of the 12-Step opportunities within many communities such as Gamblers Anonymous and for family support, Gam-Anon.
Do you have a potential gambling issue?
Does someone you care about have a gambling issue?
To find out, answer the test questions on the websites below and see how your gambling ranks.
Visit:

http//www.weknowthefeeling.org

http://www.gamblersanonymous.org/ga/content/20-questions

https://www.gam-anon.org/gam-anon-can-help/are-you-living-with-a-compulsive-gambler
---
Be In the Know: Marijuana and Pregnancy Don't Mix
October 2019
Beginning January 1, 2020, recreational use of marijuana will be legal for those of you over 21 years of age when bought from a state-licensed dispensary that is supplied from a licensed cultivation facility. For those of you that have been marijuana users before, this may be a relief. The legalization of marijuana use will change many social norms for transitional age youth. (18 – 25 years old) As the law unfolds, it is important to stop and think about the risks that may go with the use of marijuana. For transitional age females the risk of marijuana use on potential pregnancies is important to remember. Recognizing that both the mother and father hold a responsibility on creating a healthy, safe child, it is the mother who will most impact the fetus during development. As with alcohol use, marijuana use during infant development is not safe. According to the Substance Abuse and Mental Health Services Administration (SAMHSA) and the Centers for Disease Control and Prevention (CDC), marijuana use during pregnancy can be harmful to an infant's health during pregnancy and after birth. Examples of this are:
Still birth;

Preterm birth;
Low birth weight;
Growth and development issues;
Difficulty learning as child gets older;
Chemicals from marijuana can be passed through breastfeeding;
Negative chemical effects including mother's ability to care for baby properly.
The CDC reports that one in 20 women report use of marijuana during pregnancy. Since an increasing number of women and their partners view marijuana use as a safe and natural way to address some of the side effects of pregnancy, knowing the facts and associated risks becomes part of being a caring and responsible parent. Remember, be in the know, and don't mix marijuana use and pregnancy.
To learn more about marijuana use and pregnancy visit the following:
---
Beware: Texting and Driving is a Moving Violation!!
August 2019
As a young person you would most likely name these two things as VERY important to you, your privilege of driving and your cell phone (or other electronic device). While texting and driving is part of the NORMAL for many, the consequences are major. Texting while driving is more of a problem now than ever. The Illinois State Police report texting increases the likelihood of a crash by 23 times. It is a behavior across age groups and geographic locations.
Texting while driving may be even more dangerous than driving while under the influence of alcohol. The National Highway Traffic Safety Administration reports that texting while driving is six times more likely to cause a crash than intoxication. It is reported that 26 percent of all motor vehicle crashes are related to the use of cell phones. Data indicates that each day 11 teens die in crashes caused by texting and driving.
Be aware, as of July 1, 2019, Illinois law prohibits the use of handheld cellphones, texting or using other electronic communications while operating a motor vehicle. Illinois law defines an electronic communication device as:
Hand-held wireless device,
Hand-held personal digital assistant,
Portable or mobile computer.
Illinois law also prohibits the use of headsets while driving because the use of hands-free technology such as a headset or voice activated controls is considered a distraction while driving and can be dangerous. It is recommended you, the driver, pull off to the side of the road before making the call, if you must make a phone call. That includes using hands-free technology. The use of a cellphone while holding the device and utilizing the speaker phone is not considered hands free and is a violation of Illinois law.
Just remember: texting is a major distraction. Sending or reading a text takes your eyes off the road for 5 seconds. At 55 mph, that is like driving the length of an entire football field with your eyes closed.
Each ticket related to the use of an electronic device is now a moving violation. In Illinois, three moving violations within one year results in a suspension of the drivers license. As a young driver, do not put yourself and others in danger. Keep the license you value and be a safe driver. The Illinois State Police offer the following recommendations:
Pull over to a safe place to talk on the phone, to text message, or to email.
Don't touch that dial. (Radio, climate control, etc.)
Don't multi-task when driving.
Pull over to care for children.
Stop to eat or drink.
For more detail on how to be safe, check out the sources listed below. Be safe.
Sources:
---
The Year in Drugs & Health News: 2018 Blog Roundup
February 2019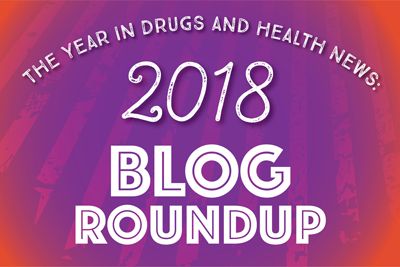 The National Institute on Drug Abuse Blog Team (NIDA) maintains a goal to provide you with the latest scientific facts on drugs and addiction research so you can use the facts to help you make healthy decisions with your lifestyle.
In 2018, the blog posts gave you the most recent good news and bad news about teens' drug use. It shared the surprising ingredients in e-cigarettes, it offered advice for resisting peer pressure and much more information including quizzes to test your knowledge of important issues such as how drugs affect your brain.
The NIDA Blog Team has listed the top blog posts from 2018. To make the information more usable, it has grouped them by topic area allowing for an easier search.
Challenge yourself. Challenge your friends. Explore the NIDA teen site and take some quizzes, learn about how your brain works and have fun learning. You can find this resource by visiting: https://teens.drugabuse.gov/blog/post/year-drugs-and-health-news-2018-blog-roundup.
---
Don't Miss it!! The National Drug & Alcohol Facts Week
December 2018
The 2019 National Drug & Alcohol Facts Week begins Tuesday, January 22nd through Sunday, January 27th. If you are wondering what is National Drug & Alcohol Facts Week, it is a week that links students with scientists and other experts to counteract the myths about drugs and alcohol that you get from the internet, social media, TV, movies, music, or from friends. The National Institute on Drug Abuse (NIDA) launched the week in 2010 to stimulate educational events in communities so young people can learn what science has taught us about drug use and addiction. The National Institute of Alcohol Abuse and Alcoholism (NIAAA) became a partner in 2016, and alcohol was added as a topic area for the week. NIDA and NIAAA are part of the National Institutes of Health.
During National Drug & Alcohol Facts Week (NDAFW) there is an opportunity for you to SHATTER THE MYTHS about drugs and drug use in your school and community. Teens, scientists and other experts will come together to discuss how drugs affect the brain, body, and behaviors by participating in community and school events all over America.
You and your community can plan an event for National Drug & Alcohol Facts Week by checking out the National Drug & Alcohol Facts Week website for more information. NIDA offers online toolkits with lots of suggestions on how to plan events, how to find experts who can participate, and how to connect with NIDA staffers who can help. The site also tells you how to register your event, and how to get free materials. The site connects you to the National Drug & Alcohol IQ Challenge quiz, and the popular SHATTER THE MYTHS booklet. There is also a toolkit Spanish.
Many teens are not aware of the risks to their health, to their success in school, and to their safety while driving under the influence. When you are given the scientific facts about drugs, you can be better prepared to make good decisions you can share information with others. This is why you and your community want to participate in NDAFW. Learn and enjoy.
Find more information at:

https://teens.drugabuse.gov/national-drug-alcohol-facts-week/get-activity-ideas?utm_source=ndafweblast&utm_medium=email&utm_content=nf&utm_term=NPnp&utm_campaign=ndafw-NDAFW2019.
---
Prevent Drugged Driving Accidents
September 2018
Be aware! Drugged driving is on the rise. Almost a million more Americans drove under the influence of illicit drugs in 2017 compared with 2016. New data from the 2017 National Survey on Drug Use and Health indicates that more than 21 million people aged 16 or older drove under the influence of alcohol in the past year. In addition, close to 13 million drove under the influence of illicit drugs.
The National Institute on Drug Abuse (NIDA) has created a toolkit that addresses drugged driving. It provides information and resources to help educate you, your family, your school, or community with the facts about this important topic. This will be highlighted during the National Drug and Alcohol Facts Week 2019 (NDAFW) being held next January 2019. NDAFW links you with scientists and other experts to counteract the myths about drugs and alcohol that teens get from the internet, social media, TV, movies, music, or from friends. In the toolkit, you will find activity ideas and other resources to get your creative process thinking about how to best reach your friends and other young adults with this important information. To find out more about this event, go to:
https://teens.drugabuse.gov/national-drug-alcohol-facts-week/learn-about-ndafw?utm_source=ndafweblast&utm_medium=email&utm_content=nf&utm_term=NPnp&utm_campaign=ndafw-NDAFW2019.
---
"Why Can't I Get My Friend to stop?"
August 2018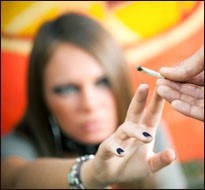 The National Institute of Drug Abuse (NIDA) teen website states that 31 percent of teens agree that they have tried to help a friend stop using drugs. Your desire to help is a good effort. However, you cannot "fix" a friends substance use disorder. (SUD's) Understanding why you can't "fix" a friend's issue with alcohol and/or drug use is difficult. As a young adult or a teen that is in this situation, it is important to educate yourself about SUD's and about the recovery process. Recognizing that it is not in your control to "fix" your friend or family member's issues allows you to become better equipped to assist them in finding the treatment and recovery help they need when they are ready. As a family member or friend, it is the best interest for you to take care of yourself, educate yourself about substance use disorder and stay healthy yourself.
Visit the NIDA Blog at https://teens.drugabuse.gov/blog/post/you-said-it-i-have-tried-help-friend-stop-using-drugs?utm_source=teenRSS&utm_medium=email&utm_campaign=teen-Blog
For hints on how to be the best friend when SUD's is a concern. The NIDA teen website also has a link to a list of questions from a "You Said It" poll generated by questions from "real" teens. Review the statements on the poll and the responses. Link to: https://teens.drugabuse.gov/national-drug-alcohol-facts-week/chat-with-scientists/2017/truth-poll/accessible. See where you fit in with other young people's knowledge and experiences. Use the NIDA teen website as a learning tool. It offers many opportunities to learn and to explore knowledge about SUD's.
The best thing you can do is to protect your own health and realize this is not your issue to "fix." Stay aware and supportive as is appropriate.
---
Recovery: Relapse
July 2018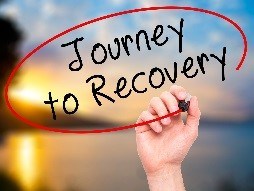 As a young person you may be trying to understand the language of the Substance Use Disorder SUD) diagnosis. If you or someone you care about have experienced a diagnosis of SUD's and are on the journey to recovery, you will hear terms used that you may not totally understand. To assist in the understanding of this journey, the National Institute on Drug Abuse for Teens website provides an ongoing blog to help you. Below are links to answers often associated with treatment and recovery.
Explore the above information to build and support a better understanding of Substance Use Disorder and the journey of recovery.
---
Learning the Terms: Opioid Epidemic
May 2018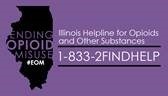 As most of you know, there is a growing opioid epidemic in our nation. However, do you know what an opioid is? Do you know the difference between a prescription opioid and heroin? Shockingly, drug overdoses have now become the leading cause of death in our nation for people under 50 years of age? According to the Illinois Department of Public Health (IDPH),opioid overdoses have killed almost 2,000 people in Illinois since 2016. That is an increase of 82% compared to 2013. Each year there are thousands admitted to the emergency room and many result in hospital stays due to opioid use. Sadly, families and communities are suffering as a part of this epidemic. The IDPH says the opioid epidemic is the most significant public health and public safety crisis facing Illinois at this time.
As a young adult, it is in your best interest to be informed about the opioid issues that are impacting your community. To begin the process of educating yourself on the facts related to the opioid crisis, check out the information from the Centers for Disease Control and Prevention (CDC). Become familiar with the commonly used terms so you have an understanding of the language. The IDPH also offers information on their website that will help you understand the issues of the opioid epidemic. These can be found at: https://www.cdc.gov/drugoverdose/opioids/terms.html and http://www.dph.illinois.gov/opioids/home.
Prescription opioids are used to relieve pain and are often prescribed following surgery or injury. As important as opioids may be to pain management, there are other options that do not carry the serious risks or abusive use. To learn more about those options, the CDC website offers a flyer that highlights the non-opioid medications. This is found at: https://www.cdc.gov/drugoverdose/pdf/nonopioid_treatments-a.pdf.
---
It's Roundup Time
January 2018
Have you ever been to a roundup? Well, if you have never been, now is a great time to try. Granted, the roundup is not a livestock event but it is an opportunity to review all the great information presented by the National Institute on Drug Abuse (NIDA) on their teen website. The NIDA website for teens, https://teens.drugabuse.gov, provides an ongoing menu of blog discussions and information that addresses many issues of interest for teens and young adults. This January, NIDA posted a link to the Blog Roundup so you may review the many topics offered this past year. These include:
Brain Science
Drug Facts for Teens
Guest Blogger
Healthy Minds and Bodies
Marijuana
NIDA News and Events for Teens
Prescription Drug Abuse
Stigma of Addiction
Tell Us What You Think
Word of the Day
Share this connection with parents, friends and other important people in your life. It may open some interesting discussion. Go to: https://teens.drugabuse.gov/blog/post/year-drug-news-2017-blog-roundup.
---
Are the Non-addictive Drugs Safe?
August 2017
Do all drugs lead to addiction?
Do all medications have a side effect?
Is it safe to take more than one over-the-counter medication at a time?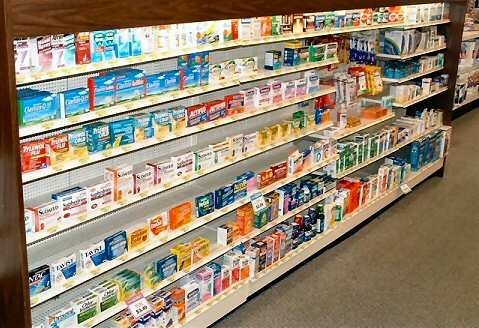 These are all good questions. Understanding the potential for addiction or side effects to any medication, over-the-counter (OTC) or prescribed medication is important. There are myths about the safety of taking OTC medicines since they do not require a prescription. To better understand the risk of abusing OTC or mixing with other medications, either prescription or OTC, visit the National Institute on Drug Abuse website for Teens at: https://teens.drugabuse.gov/blog/post/non-addictive-drugs-are-they-always-safe.
---
College: "Here I Come."
July 2017
Now is an exciting time for many young adults who are beginning their college experience or who are returning to continue their education. When you enter the college social environment, there may be significant challenges for those of you in recovery. This is especially true where alcohol and other drug use defines the college social norms. In addition to recovery priorities, you may be adjusting to course work demands, employment issues and the new freedom offered by college life. All of these circumstances may create triggers that lead to relapse of substance using behavior or may create a level of stress interrupting a healthy recovery. In response to the need for recovery support in the college environment, Collegiate Recovery Programs (CRP) are gaining support in academic settings. CPR's offer an alternative for students who may be faced with the decision of maintaining a healthy recovery or staying in school. The CRP assists students to do both. In order to assist you in making your college experience a safe and healthy journey, take a look at the following resources about the CPR options:
Bugbee, B.A., Caldeira, K.M., Soong, A.M., Vincent, K.B., Arria, A.M. (2016). Collegiate recovery programs: A win-win proposition for students and colleges. College Park, MD: Center on Young Adult Health and Development. Available at http://www.cls.umd.edu/docs/CRP.pdf
Wiltz, Teresa. (2016). Colleges use sober dorms to combat opioid epidemic. Available at http://www.pbs.org/newshour/rundown/colleges-use-sober-dorms-to-combat-opioid-epidemic/
---
Know the Risks: Value Yourself
March 2017
Are you familiar with the term "Spice"? Be aware that when dealing with addiction and substance use, "Spice" is not a food additive. The substance known as "Spice" increases the risk of brain damage or even death. Synthetic marijuana, often known as "Spice," "K2," "fake weed," or "Bliss," is not really "fake weed" as many teens think. In reality, "Spice" is a combination of chemicals that are sprayed onto a leaf, tricking you into thinking you are using the real stuff. On their teen website, the National Institute on Drug Abuse (NIDA) offers information about the substance called "Spice." It shares that "Spice" is often marketed as an herbal incense and marked "not for human consumption," thus allowing for sale of the product. The packaging often features cartoons and is packaged to appeal to the younger age group. The scariest part is not knowing for sure what you are placing in your body. Even though there is still much to be discovered about these substances, the hazards are known and the health dangers are bigger. To learn more about how "Spice" affects your brain, your body or how to get help for someone who is using the substance, visit http://teens.drugabuse.gov/drug-facts/spice. Be safe, smart and informed!