Sometimes change happens an hour at a time
Lifestyle Chat
---
Family Defined
October 2021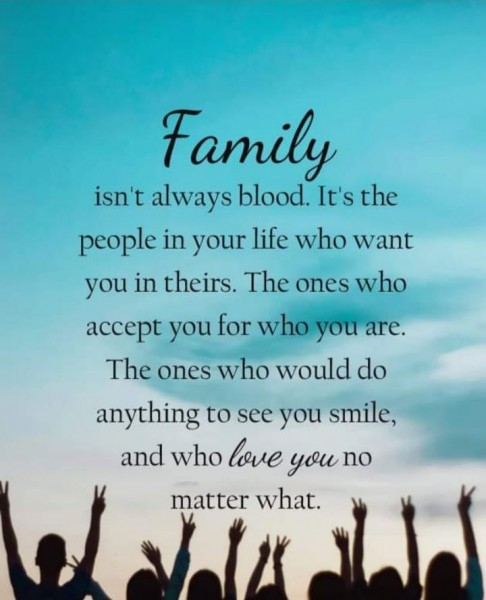 Family is defined in many ways and becomes many people. As you make your life journey, cherish what each has to offer and value the time.
---
Relationships Are Important
June 2020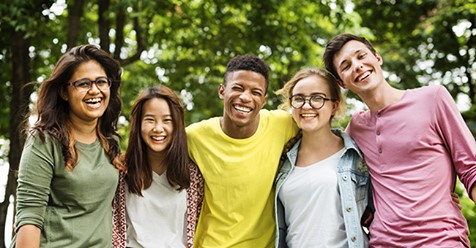 How can you tell if a relationship is positive for you? Why is it important? Strong, healthy relationships are important for a healthy life. Your connections with family members, friends, boyfriends/girlfriends, and others affect your mental, emotional, and even physical health. The National Institute of Drug Abuse (NIDA) shares information on the NIDA Blog Team site. It's important to work on healthy relationships in early recovery or if you are a family member whose loved one is experiencing substance use disorder.
Here are some signs of a healthy relationship:
You feel good about yourself around the other person. You feel safe talking about how you feel. You listen to each other. You feel valued, and each of you trusts the other person.
Conflicts, which are normal, don't turn into personal attacks. You can disagree without hurting each other and make decisions together.
The other person motivates you to do positive things like succeed in school and be involved in extracurricular activities.
The other person doesn't encourage you to do risky or self-destructive things like drive recklessly or use drugs. In fact, having healthy relationships can reduce the odds that a person will use drugs.
You feel physically safe around that person.
At any age, your relationships matter, and having healthy relationships with others starts with liking yourself. Treat yourself the way a good friend would treat you. Know that you deserve to be treated well by others.
For more information visit https://teens.drugabuse.gov/blog/post/whats-healthy-relationship.
---
Illinois DCFS to youth: You are Not Alone!
June 2020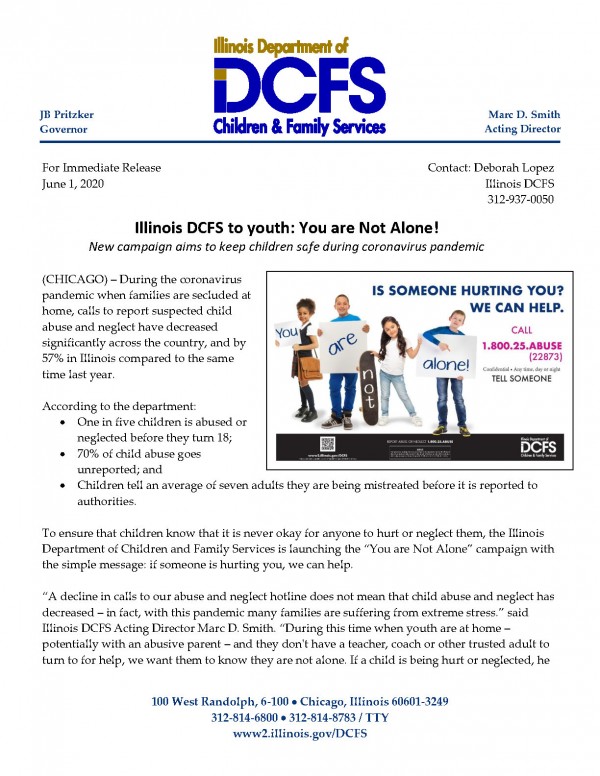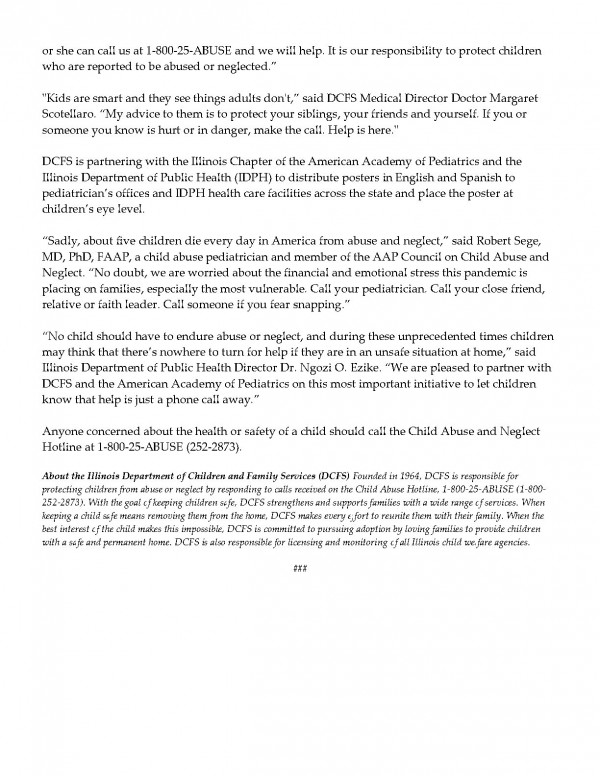 In response to your isolation and the COVID-19, the Department of Children & Family Services (DCFS) wants you to know you are not forgotten or alone. This was validated by the following statement from their Medical Director, "Kids are smart and they see things adults don't," said DCFS Medical Director Doctor Margaret Scotellaro. "My advice to them (TEENS) is to protect your siblings, your friends and yourself. If you or someone you know is hurt or in danger, make the call. Help is here." Attached is more information from DCFS on taking care of yourself and your siblings when needed. You deserve to be safe!! BE SAFE. ASK FOR HELP.
---
National Youth HIV & AIDS Awareness Day
April 8, 2020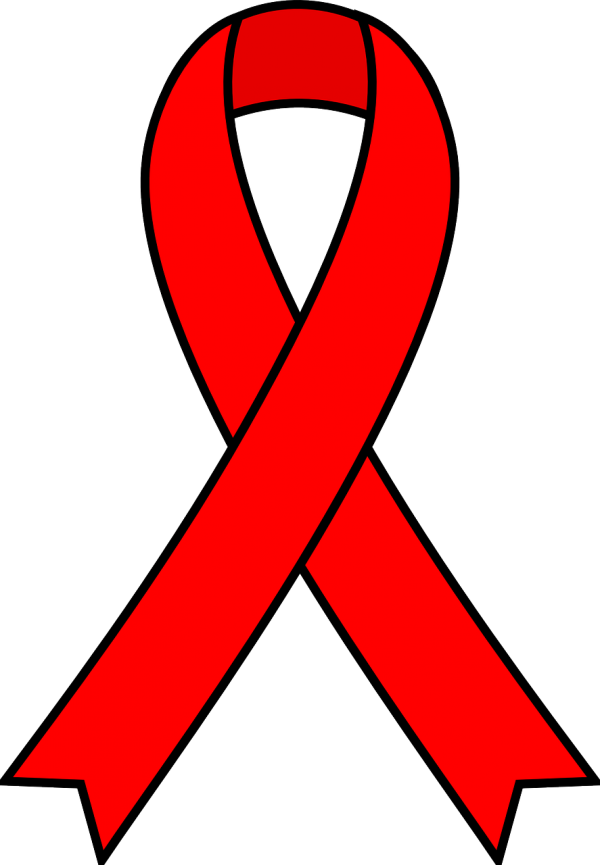 April 10th is National Youth HIV & AIDS Awareness Day (NYHAAD). NYHAAD is the first annual observance day set aside to recognize the impact of the HIV/AIDS epidemic in young people.
National Youth HIV & AIDS Awareness Day (NYHAAD) serves as a reminder that investing in young people's health and education is a vital step to achieving an AIDS-free generation. This annual observance was created in 2013 by partners with CDC to educate the public about the impact of HIV/AIDS on youth.
The website will connect you to information sheets and educational materials to assist you in understanding more about the impact of HIV & AIDS on young people.
To find out more about the event, visit: https://www.cdc.gov/features/youth-hiv-aids/index.html.
---
Support Your Family
By Supporting Yourself
March 2020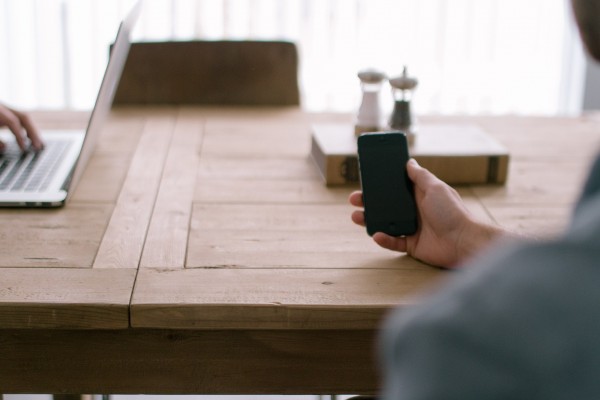 If you are a young adult and a parent on your recovery journey, remember it's not selfish to take the time to be actively working support for your recovery in these times of risk. With the issues related to the dangers and the risk of the COVID-19 virus, you may be juggling many issues. Issues as a young parent, issues about a job, issues of day care when closed due to the "stay-at-home" order given Illinois citizens. You may be feeling a lack of support in your recovery and possibility as a parent. The feelings of isolation are felt by all, even your small child. Your child also senses your worries and stress.
Remember, there are resources to help you through recovery during this time.
Remember, you are caring for your family when you care for yourself.
Since the gathering format of 12-step meetings are suspended, be aware that there is help. Check out the resources for connecting with recovery groups through online groups and phone chats. The sites provide suggestions for managing the current environment in our current time. There is help, use the resources for you and your family.
Support Your Family By Supporting Your Recovery.
---
Holidays: Your Recovering Journey
December 2019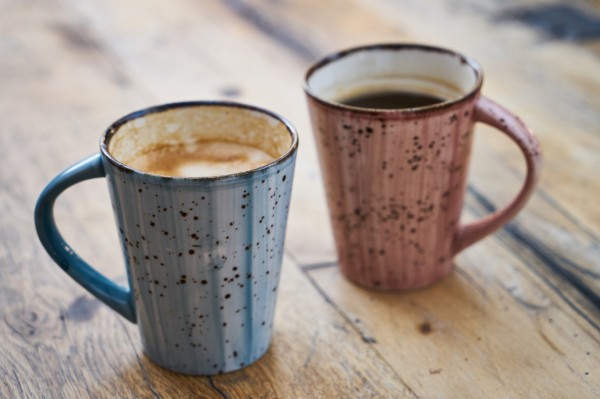 As we enter the season of cheer and holiday events, you may be wondering how you can stay clean and sober with parties, family dinners, and other social gatherings. This is especially true for teens and young adults new to the recovery journey. Peer pressure and lack of recovery time adds to the risks during the celebration time. Since holidays are a time when people gather with family members or friends that they haven't seen in a while, triggers of using feelings may sneak in. These feelings may be due to stress, anxiety, anger, or frustration along with a lack of your recovery support system. If you are spending your holidays away from your support system and sober routines, try some of the hints offered by Hazelden Betty Ford Foundation and the American Addiction Centers.
The Hazelden Betty Ford Foundation offers this thought: "Recovery is a one-day-at-a-time endeavor, no matter the season." So, take a look at the hints offered in the following resources and have a safe, sober and wonderful holiday experience.
Source:
---
Be Aware: Alcohol and Fall Fun Don't Mix
September 2019
Fall weather, football games, homecoming dances and hidden bonfires. Some of these favorite fun activities bring the temptation for alcohol use. With so much focus recently on opioid use, the concerns for use and potential overdose, you may forget the serious issues related to alcohol use, especially by young adults under the legal age of 21 years.
According to the Centers for Disease Control and Prevention (CDC), alcohol consumption by young people under 21 years of age is linked with:
Changes in the brain development;
Injuries such as car crashes, falls, burns and drowning;
Suicide and violent behavior;
School absence and poor grades;
Substance use disorder in later life;
Use of other drugs and risky sexual behaviors.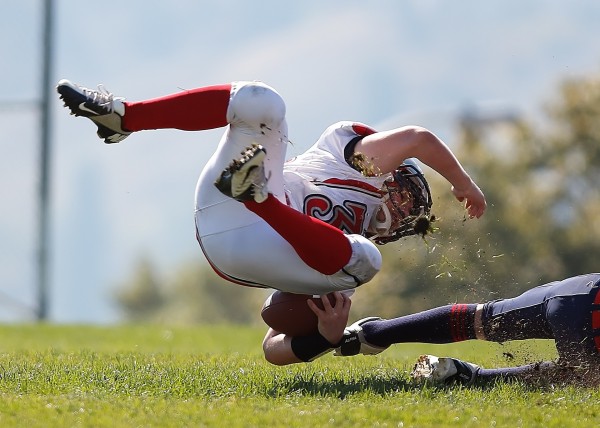 Why the 21 year legal age law you ask? To find out how the law saves lives and protects your health, take a look at the fact sheet from the Centers for Disease Control and Prevention. The Fact Sheet offers current information to help you understand the concerns. Visit: https://www.cdc.gov/alcohol/fact-sheets/
To help you know more about the physical reasons for the legal age of 21 years, visit the Substance Abuse and Mental Health Services Administration (SAMHSA) website and view the video link provided at https://store.samhsa.gov/apps/alcoholfx.
---
Driver license: Right or Privilege?
June 2019
As a teen, you dream of getting that rectangular card with your picture and current information indicating you have earned the privilege of driving. It allows you to get behind the wheel of a car…. Or truck if that is your preference. Many teens do not think of the driving license as a privilege, but as a right upon becoming a 16 old. However, Illinois defines driving as a privilege and the law sets guidelines for keeping this privilege.
To keep your license safe, it will be helpful for you and your parents to understand the potential issues that may cause the loss of your license. Illinois has a Zero Tolerance Law. The law is explained in this way: "If a driver under age 21, is stopped and issued a citation for a traffic violation, and found to have any trace of alcohol in their system while operating a motor vehicle, his or her driving privileges will be suspended. If the driver refuses to submit to testing, their driving privileges will be suspended." (Illinois Secretary of Office, 2019) Many teens think that only applies if they are driving. Not the case! Remember, a person does not have to be operating a motor vehicle to receive charges under the law. The Zero Tolerance Law states:
Any person under age 21 may be charged with a DUI (Driving Under the Influence): if he/she has a BAC of .08 or more: more than .05 with additional evidence proving impairment: any illegal drugs in his/her system or other indications of impaired driving. The first conviction has a minimum of a two-year revocation of driving privileges.
Any person under age 21 convicted of the illegal purchase, possession, receipt or consumption of alcohol will have his/her driving privileges suspended for six months for a first conviction and 12 months for a second one.
Any person at any under age 21 who receives court supervision for purchase, possession, receipt or consumption of alcohol will have his/her driving privileges suspended for three months. (Illinois Secretary of Office, 2019)
The severity of the charge and the length of time the license will be suspended or revoked depends on the situation and the amount of alcohol or other substance present. The Illinois Secretary of State website offers the following resources to help you understand and protect your driving privilege. Check out the websites listed below.
Source: Illinois Secretary of State. Zero Tolerance/Underage Drinking (2019) www.cyberdriveillinois.com/departments/drivers/traffic_safety/DUI/uselose.
---
How Does Your Brain Work?
March 2019
Do you ever wonder how your brain works? Do you get frustrated at some of the decisions and risky behaviors you may experience? The National Institute on Drug Abuse (NIDA) has developed a new video to help you understand the issues of a teen's brain and the how drug use can impact the brain development. The video, Teen Brain Development, is narrated by a real teen and explains brain development along with strategies on how to make healthy choices that assist in proper "coding" of your own brain. NIDA explores the interesting similarities between the progression of brain development and computer programming. The analogy helps you understand why an unhealthy environment like drugs, bullying, or lack of sleep can have such a long-lasting impact on a teenager's life. Be an informed teen. Know the facts and how to take ownership of a healthy brain development. The video is 3:10 minutes in length.
Source: https://www.drugabuse.gov/videos/teen-brain-development.
---
Driving is a Privilege: How Do You Rate?
January 2019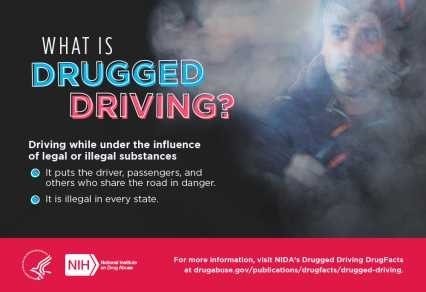 Do you want to be a safe driver? Do you understand the risks associated with the responsibility that goes with your valued driver's license? To help you understand how much you know or don't know about drugged, drunken and distracted driving, the National Institute on Drug Abuse (NIDA) has placed a Pop Quiz on their teen website, https://teens.drugabuse.gov/blog/post/pop-quiz-what-do-you-know-about-safe-driving. Take the challenge and see how you rate. Remember, as a young driver, motor vehicle crashes are the number one cause of death for teens. The more information you have, the safer you are. You will find more information on the NIDA teen blog drugged driving issues impacting teens. Go to: https://teens.drugabuse.gov/blog/post/what-drugged-driving?utm_source=teenRSS&utm_medium=email&utm_campaign=teen-Blog.
You spent hours driving with someone, waited months to be able to take the official driving test so… BE SAFE and protect your driving privilege.
---
Think Sober: Celebrate Sober
November 2018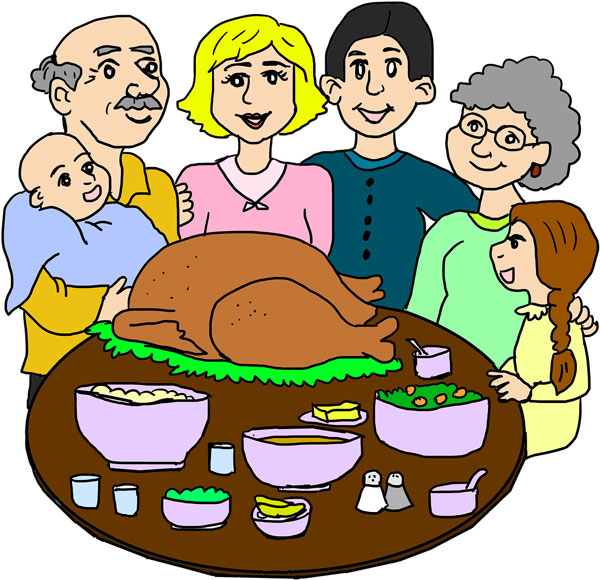 With the approaching holidays around the corner, do you wonder how you can stay sober with parties, family dinners, and other social gatherings? Whether you are newly sober or several years into your recovery journey, it can be difficult to prepare for sobriety during the holidays.
The holidays are a time when people reunite with family members and friends that they haven't seen in a while. When you are charged with emotions, you may turn to alcohol or other substances in order to cope with feelings of anger, anxiety, embarrassment, stress, depression or other human responses to the holiday environment.
To assist you in managing your sobriety and to stay healthy through the holidays, visit the drugabuse.com website and integrate their 10 hints for staying sober during the holiday season into your holiday plan. Some example are:
Create a plan,
Bring your own drinks to the party,
Ask a sober friend to be on call,
Additional guidelines to help you have a safe and happy holiday.
You will discover the 10 Tips for Staying Sober This Holiday Season by visiting: https://drugabuse.com/stay-sober-these-holidays.
---
The Latest on E-cigarettes
October 2018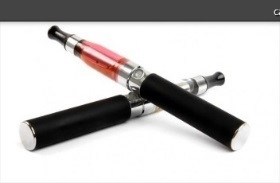 True or false:
Teens are not using e-cigarettes as much as when introduced.
E-cigs are chemical free and safer than cigarettes.
E-cig flavorings are safe to use in the e-cig.
False!! The answer to all the above is false. According to the National Institute on Drug Abuse (NIDA) teen website, the use of e-cigarettes by high school students has increased 18% between 2001 and 2017. This indicates that the popularity is growing.
When a person "vapes," you are inhaling poisonous chemicals. They are not harm free. Many teens believe that since they do not produce smoke like regular cigarettes, the danger is limited. This is not accurate. The U.S. Food and Drug Administration (FDA) considers teen vaping an epidemic in America. The FDA is warning parents and teachers about certain products that hide the products. For example, the "flash drive" look-alike. Understandably, it is easily hidden.
One of the most important myths, you as a young person may have, is the belief that the e-cig flavorings have no health risks of their own. Again this information is FALSE. The FDA is considering a banning of these products like they did with flavoring use in regular cigarettes. The NIDA blog team invite you to check out the most recent data on e-cigs and add comments on the NIDA teen blog. To learn more about e-cig concerns, visit https://teens.drugabuse.gov/blog/post/real-cost- vaping?utm_source=teenRSS&utm_medium=email&utm_campaign=teen-Blog.
---
What is Naloxone?
July 2018
Are you or someone experiencing problems with opioid use?
Do you know what Naloxone is?
Do you know how to use it properly?
If you or someone you love and care about is using and abusing opioid substances, you may have heard of that there is a substance to administer that can counteract an overdose. That substance is naloxone. Naloxone is a prescription medication that can block or reverse the effects of an opioid overdose and may be used to save the life of someone overdosing on opioids. According to Dr. Nirav D. Shah, M.D., J.D., Director of the Illinois Department of Public Health, Illinois is one of several states that has a statewide standing order that allows pharmacists and naloxone training programs to provide naloxone without a direct prescription to those with a potential of an opioid overdose. The standing order also applies to the family and friends who may help in case of an individual experiencing an opioid-related overdose.
To learn more about opioids, link to the Illinois Department of Public Health website. Visit http://www.dph.illinois.gov/opioids/home for an explanation of the opioid family of drugs. Take a look at http://dph.illinois.gov/sites/default/files/images/Naloxone-Brochure-09052017.pdf to learn more about Naloxone and when it is appropriate to access its benefits. To help create safer communities for families, support the efforts for prevention, treatment and recovery for all citizens. Create safe communities.
---
Do You Know? Learn the Facts!
April 2018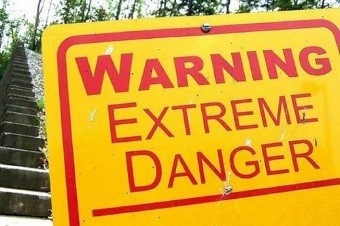 As a teen or young adult, you may not be aware of the current warnings generated by the Illinois Department of Public Health in regard to the increasing alarm about the synthetic cannabinoids that are causing adverse reactions for individuals using these products laced with rat poison. Between April 24, 2018 and March 7, 2018, the Illinois Department of Public Health (IDPH) documented over 153 cases of adverse reactions to the synthetic cannabinoids. Included among the reactions are coughing up blood, bleeding gums, and internal bleeding. Use of these synthetic chemicals is dangerous and has resulted in four reported deaths since March 7, 2018. IDPH reported the synthetic cannabinoid products, such as K2, spice, marijuana and legal weed, were obtained from convenience stores, dealers or friends. These products are sold for recreational use and marketed to you, the user, as instigating effects similar to marijuana.
With the occurrence of this health risk, it is important to be aware of the threatening environment created in our communities with this health concern. As a young person, you can make a difference by learning the facts and sharing them with your family and friends. The more you know about the dangers of using substances such as K2 or spice, the more prevention you can support within your environment. To learn more information about synthetic cannabinoid products, visit the IDPH Question & Answer page at: http://www.dph.illinois.gov/sites/default/files/publications/synthetic-cannabinoids-faq.pdf
---
Enjoying Your Holiday as a Teen
December 2017
Do you dread the holidays with your family?
Are you tired of hearing what the "family" has planned?
Are you ready to create a new set of traditions and strategies that help you feel included?

With the 2017 holidays upon us, it is time to think about how to meet the needs of the entire family in planning for the holidays. As teens and young adults, you often want to make your own plans and do your "own thing." This may leave your parents and other family members frustrated or feeling like they are not valued. Just remember that during your teen years, as well as a young adult, you are developmentally moving into your own traditions, setting newer values and planning your own celebrations for the holidays. With that being said, the website, Your Teen, For Parents, has published a guide for making holidays with your parents a positive experience for all. The article, Holidays with Teens: 5 Ways to Make It Merry, identifies 5 areas to consider when addressing your holiday. They are:
Planning Makes Perfect (Almost),
Traditions, Traditions,
The Friend Factor,
Attitude,
Gratitude.
To access the article, visit: https://yourteenmag.com/family-life/holidays-with-teens. The tools for an enjoyable holiday may be right before your eyes. Enjoy your holidays.
---
Bullying: A Public Health Issue
November 2017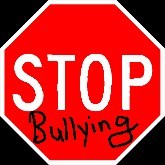 If you have been a victim of bullying, you will understand the damage that being bullied can cause. Even though bullying behavior has been around as a rite of passage forever, it is not normal behavior and it has been increasing in intensity in recent years. The bullying behavior harms everyone involved, including the person who is demonstrating the bullying behavior. The National Academies of Science, Engineering, and Medicine has identified four primary types of bullying behavior. They are physical bullying, verbal bullying, relational bullying and bullying by damage to property. In response, the National Academies developed an online resource Toolkit. The Toolkit offers youth, parents, school personnel, community leaders, policy makers and health care providers' strategies to help them address bullying from their perspective. By clicking on each area, information specific to each audience opens up with an overview of how to address bullying behaviors and it provides effective strategies that may be effective to help reduce the behavior within that setting. Each area also has links to other supportive resources. To access the National Academies Toolkit, visit: https://www.nap.edu/resource/23482/toolkit/index.html?utm_source=youth.gov&utm_medium=email&utm_term=Bullying17&utm_campaign=newsletter.
---
Who Are You Going To Call?
October 2017
Are you prepared for an emergency?
Do you know who to call in a crisis?
What information do first responders need to know?
As we enter the Halloween and Holiday season, safety and resources is a focus. If you have ever been in an emergency situation that requires immediate action, it is important that you know the answers to the above questions. These situations may be a fire, an accident or an overdose of alcohol or other drugs. Knowing what actions to take may be the difference between life and death. Planning ahead is the first step to handling an emergency effectively. As a young person, talk to your parents or other adults that can help you plan on a safe response to an emergency. Know how to get in touch with a responsible adult in such situations. Talk about what information you might need to give a 911 operator if you make the call. Increase your skills that may help in an emergency setting. For example, take a CPR to help be prepared.
The National Institute of Drug Abuse for Teens (NIDA) has a resource available that will assist you and your family in preparing for emergencies. Basic prevention is the first step to being safe and healthy even in a crisis. Visit https://teens.drugabuse.gov/blog/post/be-prepared-emergency.
---
Campus Awareness
September 2017
Do you feel safe when you enter your school campus?
Do you know where to go for help if you need it?
Do you know someone who has been victimized on campus?
As school began this fall, students entered their school campus expecting it to be a safe place for learning. The majority of campuses are relatively safe places but crimes do happen in these environments. For the victims of crime, the impact can change the person in many ways, both emotionally and physically. The stress alone interferes with the process of learning. As a result of crime in the school setting, the U.S. Department of Justice, Office for Victims of Crime, compiled a list of federal resources that address campus crime and safety. By visiting www.youth.gov you can link to a variety of resources. Most states have amended their constitutions to guarantee certain fundamental rights for crime victims. Learn what your rights are and how professional resources can support you in your recovery from crime. Be safe. Know how to take care of yourself in your campus environment.
Resources:

School & Campus Crime. National Criminal Justice Reference Service. 2017. https://ovc.ncjrs.gov/ncvrw2017/images/en_artwork/Fact_Sheets/2017NCVRW_SchoolCrime_508.pdf

Special Feature: Campus Safety. National Criminal Justice Reference Service. 2017.https://www.ncjrs.gov/campussafetyawareness/?utm_source=youth.gov&utm_medium=email&utm_term=CamupsSafety17&utm_campaign=newsletter

What You Can Do if You Are a Victim of Crime. U.S. Department of Justice. Office of Justice Programs. https://www.ovc.gov/publications/infores/whatyoucando_2010/WhatUCanDo_508.pdf
---
What's "Dripping?"
June 2017
Dripping? What does that have to do with substance abuse and families? If you are not aware of the term, it is time to learn more about the practice called "dripping." Research indicates that one in four high school e-cigarette users have tried the practice of "dripping." The National Institute on Drug Abuse (NIDA) explains "dripping" occurs when e-cigarette users place drips of e-liquids directly onto heated atomizer coils. The result is production of thicker clouds of vapor, "improved" flavors and a stronger throat hit.
Research funded by NIDA and the FED Center for Tobacco Products indicates the need for further exploration about the safety and the potential risks of "dripping." To learn more about the potential dangers of the practice, go to: www.drugabuse.gov/news-events/news-releases/2017/02/study-finds-one-in-four-high-school-e-cigarette-users-have-tried-dripping. For more in-depth information follow the link to: https://pediatrics.aappublications.org/content/early/2017/02/02/peds.2016-3224.
Read, learn, and be safe.
---

Know About Campus Safety
May 2017
Do you start a new journey this fall?
Is college life in that journey?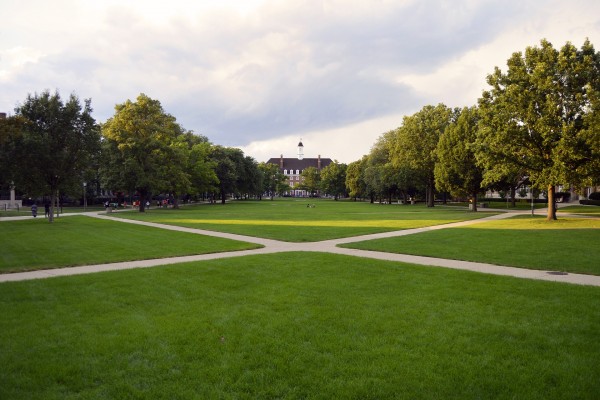 If YES, you will want to know how to enjoy and grow as an adult while at college. Right now you may not be concerned about your campus safety. Fall semester may seem a long way off. BUT… as you cross this exciting starting line, be aware of the importance of staying safe in your new environment. To assist you in creating a safe college experience, the CollegeXpress website of Carnegie Communications, offers sensible and easy to follow safety tips for campus life. One important tip is to remember to NOT put yourself in a risky or compromising position by being under the influence of alcohol or other drugs. CollegeXpress safety tips are found by visiting: http://www.collegexpress.com/articles-and-advice/student-life/articles/college-health-safety/top-campus-safety-tips. Enjoy your journey as a college student and lookout for your friends and roommates. There is safety in numbers and in knowing the people you are with.
---
Get to know the facts
April 2017
During January 2017, the National Drug and Alcohol Facts Week (NDAFW) was held. The week is sponsored by the National Institute on Drug Abuse (NIDA) and the National Institute of Alcohol Abuse and Alcoholism. NDAFW is a national health observance week for teens that promotes local events and uses NIDA science to "SHATTER THE MYTHS" about drugs. This past January there were 2,174 community events held around the country as part of NDAFW. Each year during the National Drug and Alcohol Facts Week, top scientists from NIDA come together for a live day-long online session called "Chat Day." The scientists answer students' questions about drugs and their impact on the teen brain and physical structure. In January, fifty-two schools participated in Chat Day and generated 10,000 questions for discussion. To read the transcript from the 2017 Chat Day, visit https://teens.drugabuse.gov/national-drug-alcohol-facts-week/chat-with-scientists/search?year=2017. It's not too early to start planning for participation in the 2018 event. Visit https://teens.drugabuse.gov/national-drug-alcohol-facts-week/learn-about-national-drug-and-alcohol-facts-week to find out how to get started.
---
Driving Under the Influence
January 2017
Do you have a drivers license or plan on having one soon? If so, it will be important for you to recognize how the use of alcohol or other drugs may impact your driving privilege. As a teen or young adult you likely consider your driving privilege one of your most cherished accomplishments. The National Institute on Drug Abuse (NIDA) offers information about the dangers of using illicit drugs, misusing prescription drugs, and consuming alcohol and then driving. The dangers are high for you, the driver, and all other persons sharing the road. Various drugs impact the brain function differently. However, all drug use places you at risk, especially as a younger driver. When the lack of driving experience is combined with the use of drugs or alcohol you are more likely to place yourself and others in dangerous situations. Remember, according to NIDA, car crashes are the leading cause of death among young people aged 16 to 19 years of age. To help protect yourself and your driving privilege, check out the information provided in the resources below.
Sources:

Other resources: