Sometimes change happens an hour at a time
Recognizing Substance Use Disorders
WHY? learn More
August 2021
Why do some people become addicted to drugs while others don't? The National Institute on Drug Abuse (NIDA) shares there is no one factor to predict if a person will become addicted to drugs. Risk for addiction is a combination of factors. The more risk factors, the greater chance taking drugs can lead to addiction. NIDA has important points to remember. Visit Understanding Drug Use and Addiction DrugFacts | National Institute on Drug Abuse (NIDA) to learn more and lower the risk. Learn about the risk factors listed:
Biology. The genes that people are born with account for about half of a person's risk for addiction.
Environment. A person's environment includes many different influences, from family and friends to economic status and general quality of life.
Development. Genetic and environmental factors interact with critical developmental stages in a person's life to affect addiction risk. Although taking drugs at any age can lead to addiction, the earlier that drug use begins, the more likely it will progress to addiction.
---
Living With SUDs
October 2020
For some young people, spending more time at home can be unusually stressful. About 8.7 million young people live in households with at least one parent or caregiver who is coping with a substance use problem. Living with a person who has a substance use disorder (SUDs) can be especially difficult for those young people who can't leave the house for other activities. This is especially true with the restrictions of the COVID-19 pandemic. If this is happening to you, it's important to understand how it might be affecting you or other children in the home. First, it's important to remember that there are many adults outside your home willing to help, even if you're reluctant to talk about such personal issues. Know that it's never your fault if a parent or caregiver is experiencing SUDs. Addiction is a disease, and there are treatments that can help. For help, know the facts, make a plan and access the resources for support. To learn more visit the National Institute on Drug Abuse's teen website: https://teens.drugabuse.gov/blog/post/living-adult-who-has-substance-use-problem?utm_source=teenRSS&utm_medium=email&utm_campaign=teen-Blog and take care of yourself.
---
What is National Drug and Alcohol Facts Week®?
February 2020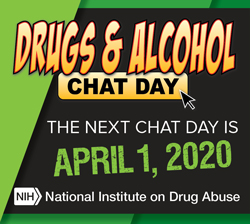 Take a quick look at what you need to do to get ready for your NDAFW event! National Drug and Alcohol Facts Week® links students with scientists and other experts to counteract the myths about drugs and alcohol that teens get from the internet, social media, TV, movies, music, or from friends. It was launched in 2010 by scientists at the National Institute on Drug Abuse (NIDA) to stimulate educational events in communities so teens can learn what science has taught us about drug use and addiction. The National Institute of Alcohol Abuse and Alcoholism became a partner in 2016, and alcohol has been added as a topic area for the week. NIDA and NIAAA are part of the National Institutes of Health.
National Drugs and Alcohol Chat Day is an annual live online chat held between high school students and NIDA scientists during National Drug and Alcohol Facts Week®. This year the Chat Day is on April 1, 2020. Students from around the country ask the questions they most want the answers to about drugs and drug misuse, including drug effects, how to help friends or family that are using drugs, and what causes addiction. Our expert scientists give them the facts.
---
Know The Truth
July 2019
E-cigarettes are safer than smoking cigarettes or using smokeless tobacco.
E-cigarettes will help me quit smoking regular cigarettes.
E-cigarettes are used more often by adults, than youth.
If you are a teen or a young adult that believes the above comments to be true, it is time to get the facts about e-cigarettes. The truth, e-cigarettes are used as a way to inhale nicotine and marijuana. They contain harmful substances such as lead, volatile compounds and other cancer-causing agents.
Since e-cigarettes come in many shapes and sizes it may be confusing as to what you are using. Some of the e-cigarette systems do not even look like a smoking device. E-cigarettes normally supply nicotine, a harmful drug to your brain and body. As a teen you are particularly vulnerable to the effects of nicotine since the brain is still developing now through young adulthood. If marijuana is added, the harm is increased.
Be aware of the dangers and potential consequences for e-cigarette use. Get the facts and be safe.
Sources:
---
Holiday Spirits: Know the Facts Before You Drink
November 2018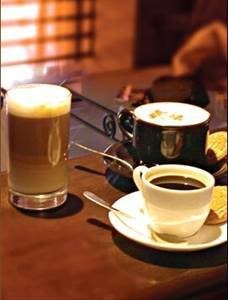 True or false:
Drinking caffeine (coffee) will sober you up.
It is safe for you to drive as long as you are not slurring words or stumbling around.
Of course both the above statements are false but these myths often influence a person's decision on how they celebrate. Remember, as you enter the legal drinking age for alcoholic beverages, the risks related to alcohol consumption present a potential for unhealthy and unsafe issues. Holiday "spirits" are not just a mood or an emotional state. For many holiday "spirits" means celebrating by consuming alcoholic beverages. If you are planning on celebrating the holiday season with parties and family events that include alcohol, know the truth about the effects and risks. Despite the possible dangers, myths about drinking continue and for some can prove fatal. The National Institute on Alcohol Abuse and Alcoholism (NIAAA) has developed fact sheets to convey important information that challenges these widespread, yet incorrect, beliefs about how quickly alcohol affects the body and how long the effects of drinking last. This information is supported by scientific studies and published in fact sheets that provide correct information at a glance.
Remember, if you have a Substance Use Disorder, the best and safest decision is to not consume any alcohol beverages. Celebrate your recovery and look for other ways to celebrate the holidays. Take time to visit the NIAAA website and learn more about your decision to drink alcohol and alternatives for a good holiday. Visit NIAAA for these informative fact sheets:
Resources:
We wish you a safe and happy holiday.
---
What is Your Risk?
June 2018
Are teenagers at greater risk for drug addiction?
Are teens more likely to do drugs if their parents are smokers?
Can alcoholism and drug addiction be inherited?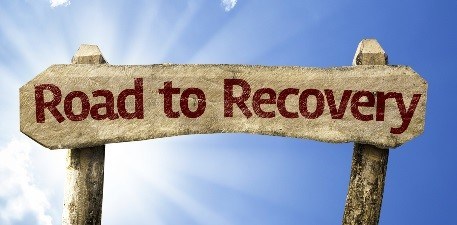 These are questions that were generated during the yearly National Drug and Alcohol Facts Week when teens around the country can ask questions about substance use on Chat Day. Chat Day is a live online chat with scientists from the National Institute on Drug Abuse (NIDA). This year, NIDA saw several questions similar to the ones above asking what can put a person at greater risk for problems with drugs or alcohol.
Has that question ever entered your thoughts? Do you know the factors that influence a person's development of a drug problem? To help you better understand the issues related to a drug problem and the factors that indicate an issue, visit the NIDA Blog Team website Part I at: https://teens.drugabuse.gov/blog/post/what-increases-risk-having-drug-problem-part-1.
To continue the learning opportunity for you in regard to the risk of developing a Substance Use Disorder (SUD), read part II of the NIDA Blog Team series and view the short video that explains how SUD's may develop. This information can be viewed at: https://teens.drugabuse.gov/blog/post/what-increases-risk-having-drug-problem-part-2.
Be aware that resources for help are available. In Illinois you will find information through the Department of Human Services website. Licensed treatment organizations are listed by counties and can be found by going to:
http://www.dhs.state.il.us/OneNetLibrary/27896/documents/By_Division/OASA/Directories/LicenseDirectorybyCounty_04192018.pdf
---
Getting "High" vs Not Feeling "Low"
March 2018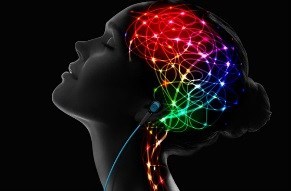 For the past few months we have posted information about how drugs can change the way the brain's "reward system" works. This is the part that creates the "feel good" effect when a young person begins to experiment and use drugs. The research on brain development and the pruning process for brain neurons indicates that the growth process happens much later than previously thought. This process is not complete until young adults are well into their early twenties. For you to begin to understand the dangers of drug use, especially at a young age, knowing that the "feel good" experience is only part of the story is an important fact. With ongoing drug use, the early "high" feelings change. As the brain changes and tolerance occurs, it often leads to feelings of depression and anxiety when the drug is not present. Thus, the need for the drug to feel "normal" or not "low" may lead to continued drug use.
To learn more about this process, the National Institute on Drug Abuse (NIDA) for Teens has posted two links to the NIDA Teen Blog Team information site. Visit the NIDA Teen links at:
---
Where Do I Start?
February 2018
Do I need help?
Who can help me figure out my issues?
How do I know where to go?
Have you ever ask yourself these questions? If you suspect you may have a problem with alcohol or other drugs or you are feeling seriously depressed, seek help in understanding what is going on with your issues. One good resource to begin the journey for help is to take a look at the guide provided by the Substance Abuse and Mental Health Services Administration (SAMHSA). The guide, "Finding Quality Treatment for Substance Use Disorders," offers three steps to accessing care and provides five signs of quality treatment. Take a look at the guide by linking to:
https://store.samhsa.gov/product/PEP18-TREATMENT-LOC
The Centers for Medicare and Medicaid Services (CMS) and SAMHSA to develop another valuable resource for use when seeking services for substance abuse or mental health issues. The resource, "A Roadmap to Behavioral Health", was designed as a behavioral health resource and offers "8 Steps of the Roadmap" which is important information about mental health and substance use disorder services. The guide provides definitions for many behavioral health terms and steps to help you find a behavioral health services provider. It addresses how to make an appointment and how to prepare for your appointment. The steps offers suggestions as to how to best participate in your treatment and steps to obtain follow-up care. The "8 Steps of the Roadmap" offer information specific to behavioral health, as well as links to other federal resources. This useful resource is found by linking on to:
https://www.cms.gov/About-CMS/Agency-Information/OMH/Downloads/Coverage-to-Care-Behavioral-Roadmap.pdf
---
Disasters: You Are Not Alone
October 2017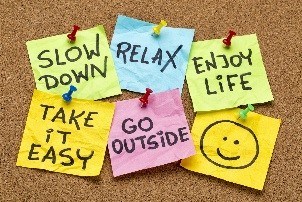 In recent months disaster hit and devastated many parts of Texas, Louisiana, Florida, Georgia and Puerto Rico. In the midst of the hurricanes that changed people's lives, many flood victims were rescued by neighbors, first responders and caring people who made the decision to go the sites and assist those in need. As a result of these disasters, many people have experienced and continue to experience extreme stress. This stress may be as serious as Post-traumatic Stress Disorder (PTSD). PTSD increases the risk for many problems as people deal with the effects of the disaster.
The National Institute on Drug Abuse for Teens (NIDA) has identified some reactions to stress that teens may be experiencing as a result of the recent hurricanes. Some of the issues may be depression, anxiety and substance abuse concerns. It is important young people realize the risk for engaging in unhealthy behaviors such as alcohol or other drug use. NIDA wants teens to know "You are not alone." To assist addressing the challenges of a disastrous experience, NIDA has provided a link to resources to support stress management. This is important as people recover from the damage, both physical and emotional, of the devastating events.
To learn more about managing the stress created by a natural disaster and the devastation experienced, link to: https://teens.drugabuse.gov/blog/post/disasters-and-drug-problems-where-find-help-1. Learn ways to help take care of yourself and gain the strength for a strong future.
---
What is Going On?
June 2017
As a young adult, do you ever question why you are feeling so "high" but know you haven't used any substance to cause the feeling? Or, do you wonder why one day you feel very "hyper" and a few days or months later you are very depressed? Have you ever attempted to manage your "hyper behaviors" or "depression" with substances? Do you have issues with patience? Do you interrupt people when talking with them, and don't know why? Did you know that the above issues are related to your brain development and how it functions?
When younger, were you ever diagnosed with Bipolar Disorder? Attention Deficit Hyperactivity Disorder (ADHD)? Or Substance Use Disorder (SUD)? If so, it may be important for you to follow up and revisit your signs, symptoms and diagnoses.' All three issues have some similar symptoms and all three issues have a strong impact on how you manage a healthy life. For example, medication for Bipolar Disorder may be troublesome for a person in substance abuse recovery and medication for ADHD is known to often be abused by a person with addictive behaviors.
As you begin your journey as a young adult, now is a good time to address these disorders when appropriate. To begin gathering information that is related to the three issues, take a minute and look at the National Council on Alcoholism and Drug Dependence (NCADD) blog. The publication offers an overview of the disorders and how they are related. You will discover this information at: www.ncadd.org/blogs/addiction-update/adhd-focus-on-adults.
---
It Can't Happen to Me
April 2017
How do I know if I have an addiction issue?
If I want to ask for help, where do I begin?
Have you ever thought "I don't have a problem with drugs because it can't happen to me"? Wrong! It can happen to anyone and at any age. Using drugs often starts when a person is young and continued use of drugs can lead to addiction (Substance Use Disorder). If you believe you may have a substance use disorder, it's important to speak to a professional who is skilled in substance abuse assessment and discussion. Your health and your life could be at risk. If you have doubts or worries that may prevent you from taking that step, visit the National Institute on Drug Abuse website for teenagers. Go to https://teens.drugabuse.gov/blog/post/so-you-think-you-may-have-problem-drugs-what-now for more information regarding a possible addiction and resources for help. Link to https://www.youtube.com/watch?v=SY2luGTX7Dk for a better understanding of who and how addiction may develop. To access a step by step guide to looking for help with addiction visit https://www.drugabuse.gov/related-topics/treatment.
---
Do I have a Substance Use Problem?
February 2017
Have you ever wondered if you may have a problem with alcohol use or any other mood altering substance? If so, there are tools to assist you in addressing the concern. The National Council on Alcoholism and Drug Dependence, Inc. (NCADD) provides a self-test for teenagers that may help you learn more about possible problems. The purpose of the self-test is not to create a diagnosis of alcohol or drug dependence but is to be used only as information to help your understanding of alcohol and drug use and issues related to it. The self-test cannot take the place of a professional evaluation but may help you take the first steps toward a healthier, sober lifestyle. NCADD also provides links to resources to assist you in taking those first steps. The self-test for teenagers can be accessed at: https://www.ncadd.org/get-help/take-the-test/self-test-for-teenagers.