Sometimes change happens an hour at a time
Today's Hints
Message from Nancy Phillips, M.S.Ed., CAADC, CFPP:
As Coordinator for the Illinois Family Resource Center (IFRC), I want to offer help and support to families as you go through the new normal lifestyle occurring as a result of the coronavirus. As a family member, many of you are dealing with concerns of substance use disorder and mental health concerns of a person you love as well as a new way to address life. There will be resources posted to assist you through this time and hopefully motivation to stand your best in a tough time. The page will also assist in supporting you who are addressing your own recovery journey. With that in mind, I wish the best for all families. Watch for "Hints" as we begin this process.
---
September 23, 2020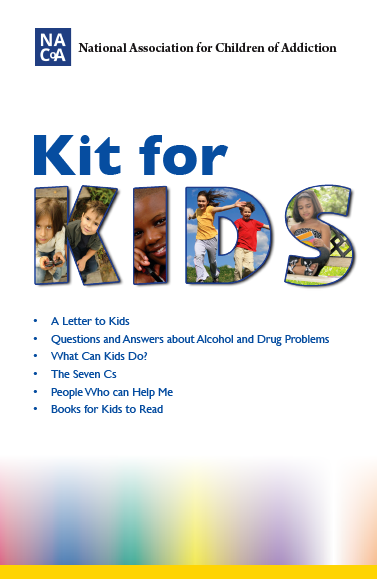 Are you dealing with a parent who abuses alcohol or drugs — or do you know someone who is? The National Association for Children of Addiction (NACoA) can help! In order to better support persons in pain due to alcohol and drug dependency in their families, they offer a variety of programs and products designed to offer support. One unique support is the Kit For Kids that contains information and skills that can help protect the emotional survival of a child you may know that is dealing with parental addiction. If you are the stable support for your grandchild, niece or neighbor, access this kit. You can make a great difference in the child's life as you offer the appropriate support. You may access the kit below. For more support ideas visit the pages of the Illinois Family Resource Center.
https://nacoa.org/wp-content/uploads/2019/03/Kit-for-kids-NACoA-2019.pdf.
---
September 22, 2020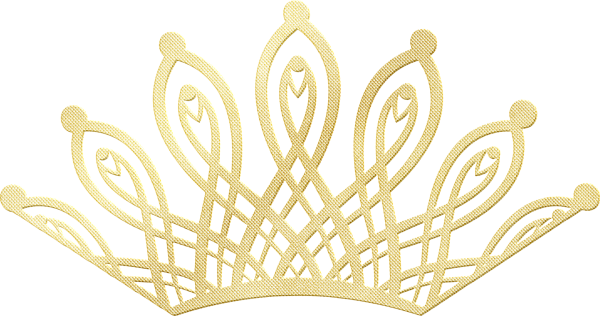 Did you know that Miss America 2020, Camille Schrier, is a scientist? She earned her bachelor's degree in biochemistry and systems biology and is now working on a Doctor of Pharmacy degree. As Miss America, Ms. Schrier has said her goal is to help educate the country about the importance of using medications safely. Ms. Schrier recently sat down with NIDA's Director, Dr. Nora Volkow, for a virtual conversation about prescription pain medications (opioids). Below, check out a few video clips from their conversation!
Visit https://teens.drugabuse.gov/blog/post/miss-america-2020-talks-nida-director-about-using-prescription-opioids-safely?utm_source=teenRSS&utm_medium=email&utm_campaign=teen-Blog.
---
September 21, 2020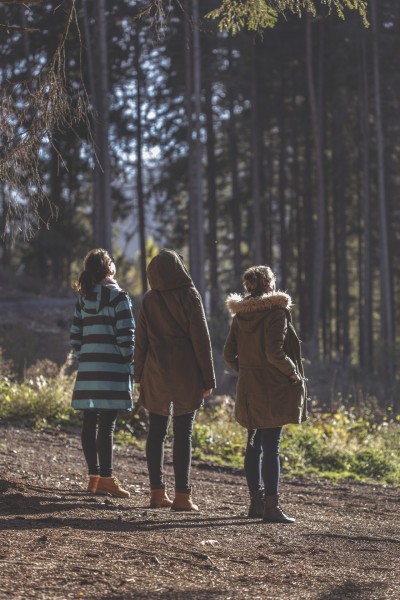 Fall is here! Take a minute to smell the leaves as they fall. Hear them crackle as you step on them. Smile at the squirrels storing food for the winter. Take a minute and reflect on the past few months. Explore the good things you have learned about yourself and your journey through the new "normal." If you are a family member experiencing the chaos of trying to educate your school age children or support a person in recovery through virtual interaction, help keep yourself focused and healthy, with a browse through the Illinois Family Resource Center pages. Gain ideas to help you stay healthy and manage our new environment.
---
September 18, 2020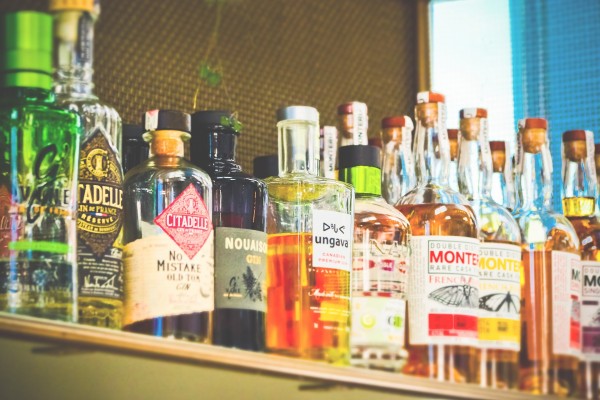 What is binge drinking? According to the 2018 National Survey on Drug Use and Health, about 25 percent of people in the United States ages 12 and older reported binge drinking during the past month, yet many do not understand what BINGE drinking is. The National Institute on Alcohol Abuse and Alcoholism (NIAAA) defines binge drinking as a pattern of consuming alcohol that brings the blood alcohol concentration (BAC) to 0.08 percent or higher. For a typical adult, this pattern equals consuming 4 or more drinks (female), or 5 or more drinks (male) in about 2 hours. As our communities experience National Recovery Month, Join the Voices for Recovery: Celebrating Connections, learn the consequences along with the health effects related to binge drinking. NIAAA encourages you to visit https://www.niaaa.nih.gov/sites/default/files/publications/BingeDrinking.pdf and share what you learn with others.
---
September 17, 2020

As we look at RECOVERY through the eyes of all our family members, it is important we visit the impact of all on the recovery journeys, especially the impact on our little family members. One often overlooked journey is the building of fatherhood tools and their impact. If you are a "father" in recovery, take a look at the support the National Responsible Fatherhood Clearinghouse (NRFC) has to offer your process. NFRC supplies activities and research information along with resources for healthy relationships and recovery. Celebrate recovery month by visiting fatherhood.gov and gain access to many valuable resources and ideas. Take a peek at activities and learning and enjoy your fatherhood.
https://www.fatherhood.gov/for-dads/activities-for-dads-and-kids.
---
September 15, 2020
College Adventure: A New Beginning? Wondering what you need to do as your child goes off to college? The National Institute on Alcohol Abuse and Alcoholism (NIAAA), National Institutes of Health says, "Fall Semester—A Time for Parents to Discuss the Risks of College Drinking." This is typically a time for your student to have new experiences, meet new friends, and make lifetime memories. It is also a time of harmful and underage drinking and of dealing with its repercussions. In light of the current coronavirus pandemic, it may be particularly important this fall for you to urge your students to take action to protect their health.
Parents Can Help! Visit the Family & Friends page: Let's Talk. Send your student to school better prepared.
---
September 14, 2020
We are half way through September. AND it is National Recovery Month. Very year, the National Recovery Month has a new focus and theme to spread the message and share the successes of treatment and recovery. The 2020 theme is "Join the Voices for Recovery: Celebrating Connections." The Recovery Month observance works to inspire people to recognize the strength and resilience of those living in recovery. As a person who supports a loved one's recovery, remind them that we all have victories to celebrate and things we may wish we had done differently. As Recovery Month continues to educate others about substance use disorders, it shares the effectiveness of treatment and recovery. It recognizes that recovery is possible. Check in your community for Recovery Month events and celebrate!!
For more information visit https://www.naadac.org/national-recovery-month.
---
September 11, 2020
Fetal Alcohol Spectrum Disorders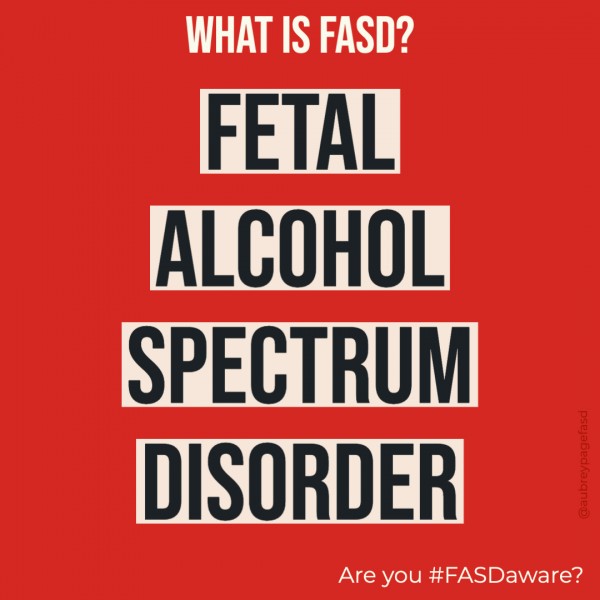 September is Fetal Alcohol Spectrum Disorders (FASD) Awareness Month. As a young couple who is planning on a pregnancy or is pregnant, take a look at the resources offered by Prevention Action Alliance. FASD is preventable. For those who may be experiencing substance use disorder (SUDs), learn how to get help for SUDs. Learn how you may prevent a number of FASD syndromes and disorders that might harm an unborn child.
Visit https://preventionactionalliance.org/learn/about-alcohol/fetal-alcohol-spectrum-disorders/.
---
September 10, 2020
Census Count
---
September 8, 2020
Teens and Digital Devices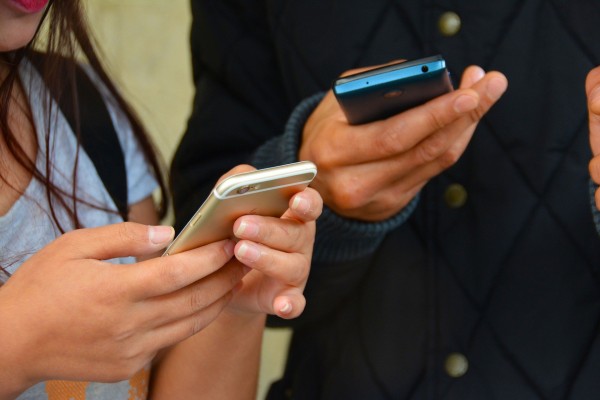 Are you concerned about how your teens time on their phone and other digital devices may be affecting them? With more time to spend on their devices and less personal contact, it is bound to occur. As a busy parent managing a family in this new "normal" created by the COVID-19 pandemic, you may have the opportunity to work with your teens on the safety and guidelines for your family. Virtual learning is another factor that is new to our youth as they are limited in their classroom time so some of the courtesy and appropriate behavior guides may work for both. North Dakota State University has generated some good research based information for parents regarding digital devices. Take a look at:
https://www.ag.ndsu.edu/cff/resources-for-emotional-and-mental-health/TeensandDigitalDevicesAGuideforParentsyd1918.pdf.
---
September 4, 2020
Labor Day and It's Meaning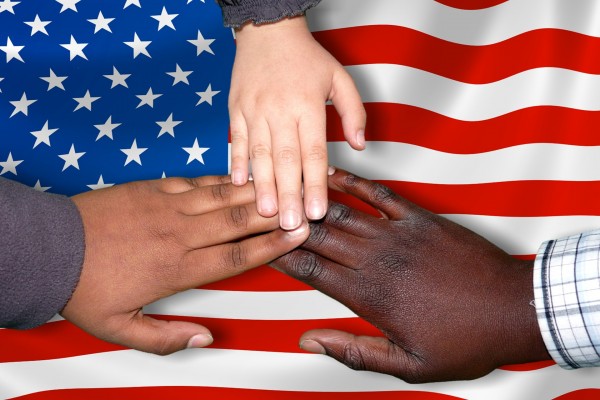 Do you or your children know why we celebrate Labor Day the first Monday in September? As we enter a time of searching for homeschool learning events that will interest our children, this may be a great topic. The Illinois Family Resource Center is aware that if you are experiencing stress and concerned about your or someone else's substance use, you may need support addressing all responsibilities. The Family Resource Center found several resources for addressing why Labor Day developed and what it means to us now. To make this holiday one of your learning experiences check out the following sites.
Activity worksheets. https://images.search.yahoo.com/search/images;_ylt=A0geKerFW1JfWdYAmBFXNyoA;_ylu=Y29sbwNiZjEEcG9zAzEEdnRpZANBMDU5OV8xBHNlYwNzYw--?p=illinois+labor+day+virtual+activities+free+worksheets&fr=yfp-t-s.
Video: Labor Day Facts for Kids, by Homeschool Pop. https://www.bing.com/videos/search?q=learn+about+labor+day&&view=detail&mid=B20DA92649B360E93FD1B20DA92649B360E93FD1&rvsmid=4C637E0FCACAA1F1A9C74C637E0FCACAA1F1A9C7&FORM=VDRVRV.
Video: Labor Day, by PBS Learning Media. https://www.bing.com/videos/search?q=learn+about+labor+day&docid=608004942124090836&mid=4C637E0FCACAA1F1A9C74C637E0FCACAA1F1A9C7&view=detail&FORM=VIRE.
Have a safe Labor Day Holiday.
---
September 3, 2020
Who are Al-Anon members? Al-Anon members are people, just like you, who are worried about someone with a drinking problem. Al-Anon has a link to help you access the support even in this stressful time. It is clear that Al-Anon members realize the importance of welcoming newcomers and they offer hope to you despite the restrictions of the pandemic. Taking care of yourself is as important for you as recovery is for your loved one. To begin, visit the Family & Friends page: Recognizing Substance Disorders.
---
August 31, 2020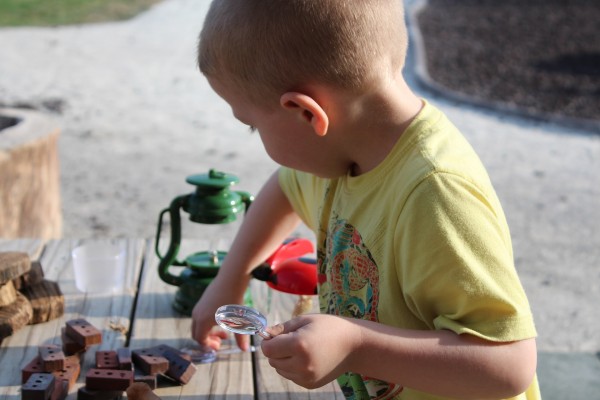 Due to COVID-19, many early child care and education programs have closed their doors or gone to addressing the needs of youth through remote and virtual learning opportunities. With the continuing issues related to social distancing and addressing the COVID-19 virus, Child Trends, an organization dedicated to "Improving the lives and prospects of children and youth through high-quality research," provides five ides to help address these needs. Drawing on research and practice, they offer five recommendations for how caregivers and providers can best support at-home learning. These suggestions are a good basic plan for those recovering from substance use disorder and managing the stresses of the COVID-19 pandemic. Take a look. These suggestions may provide the support you are looking for:
Providers, find the best ways to reach families when communicating or sharing resources.
Parents, establish daily and/or weekly routines for your children.
Parents, seek guidance on expected length of activities and tips if your child loses interest.
Parents, support children and encourage critical thinking.
Parents, read to your children daily.
Check this out at: https://mailchi.mp/5903704ca724/five-ways-early-care-and-education-providers-can-support-childrens-remote-learning?e=bbc0d22bc6.
---
August 26, 2020
It's almost time to celebrate. September is the Substance Abuse and Mental Health Services Administration's (SAMHSA) National Recovery Month. Recovery month is a national observance held every September to educate Americans that substance use treatment and mental health services can enable those with mental and substance use disorders to live healthy and rewarding lives. Now in its 31st year, Recovery Month celebrates the gains made by those living in recovery. Now is a time that we need to celebrate the positive things in our environment. COVID-19 may still be an important issue but recovery is a healthy way to meet the issues with a positive outcome. Learn how to plan and promote your Recovery Month event and get support from other organizations or programs. Celebrate.
Visit https://www.recoverymonth.gov/events
---
August 25, 2020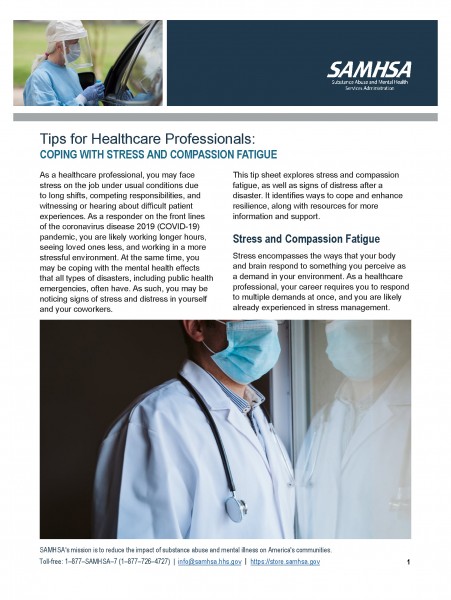 Healthcare providers visit the Providers page. Volunteers visit the Family & Friends page: Here's the Latest. Get tips for helping with the stress and fatigue of the current environment.
---
August 24, 2020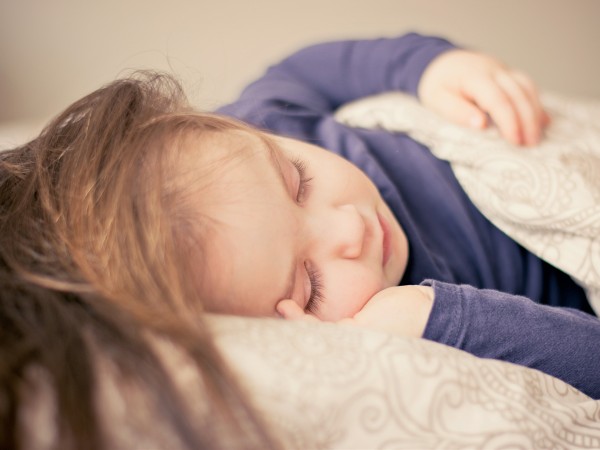 Attention new parents and caregivers, the Department of Children and Family Services (DCFS) reminds you unsafe sleep is a leading cause of death for children one year old and younger; and
with families spending more time at home together, or safely visiting relatives, DCFS is
releasing a new public service announcement to remind parents of three simple steps they can take
to ensure their infants are put to sleep safely. The DCFS Acting Director Marc D. Smith stated, "It is vitally important for parents and caregivers to learn and use the ABCs of Safe Sleep." He explained, "A baby should sleep Alone, on his or her Back, in a safe Crib – it's that simple." As you visit family or are staying in a home with family that is not prepared for a small child, remember, infants sleep safest alone in a crib with a firm mattress and tightly-fitted sheet. The crib should be free of pillows, blankets, bumper pads, stuffed animals and toys. Infants should never be placed on an adult bed or couch to sleep. Check on and plan on a safe sleeping place for your young child as you address our continued social distancing and safety due to the COVID-19 pandemic. To listen to the public service announcement and learn more click on:
https://multimedia.illinois.gov/iisradio/dcfs%20safe%20sleep%20aug%2020.mp3.
---
August 20, 2020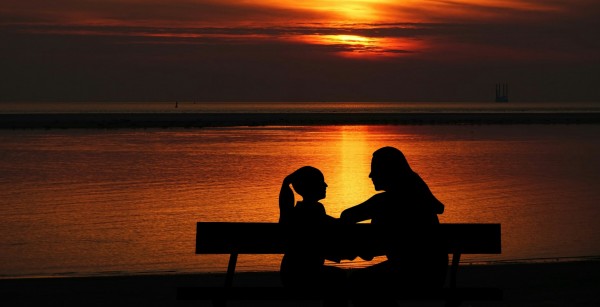 As a parent, grandparent or community member, do you ever wonder why teens use drugs? Understanding the reasons why our teens use may help us prevent the use and misuse of substances by our youth. Effective drug prevention focuses on reducing the risk factors and strengthening the protective factors related to substance abuse. These factors influence your child's likelihood to use. To learn more about the risk and protective factors and the impact they have on our youth, visit the Family & Friends page: Recognizing Substance Use Disorders.
---
August 17, 2020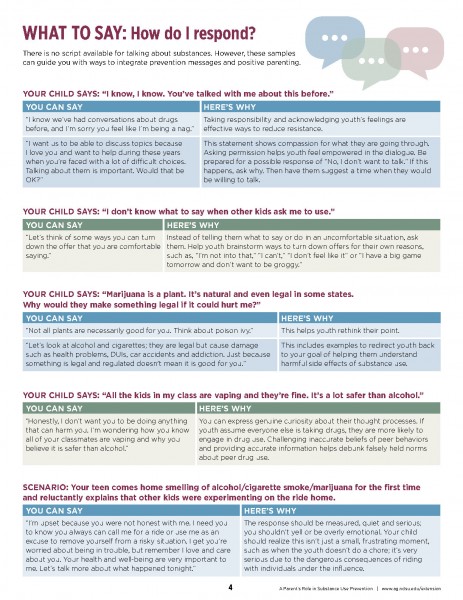 With fall and school time coming, it is a good time to incorporate information focusing on substance use prevention into your conservation with your younger children and teens. If you are home-schooling or participating in a mixture of learning strategies, the information from the North Dakota State University Extension can be helpful. The NDSU Extension offers info sheets to educate you and give you tools for talking with your youth. An example of the parent sheet follows: "Brain development is not complete until about age 25. Early to late adolescence is a critical risk period for youth to begin using drugs (SAMHSA, 2015)." Research shows that essential parts of a teenager's brain are forming so it affects the ability to make logical decisions. Some of the side effects may include irreversible brain changes, increasing the risk of accidents, homicides, suicides, and serious physical and mental health conditions (Partnership for Drug-Free Kids, 2018). This supports the need to talk to your pre-teens and teens about how substance use impacts their brain health and overall wellness. Every year that substance use is delayed during brain development years, the risk of addiction and substance abuse decreases 4 to 5 percent.
Review the help available at https://www.ag.ndsu.edu/publications/kids-family/a-parents-role-in-substance-use-prevention-tips-for-talking-to-youth-of-all-ages
---
August 14, 2020
As we enter the weekend, the Illinois Family Resource Center is sharing another creative learning strategy. If you are a family with an Alexia device the Center for Disease Control and Prevention (CDC) has identified it as a new experience for those of you learning from home. The CDC has posted that you can now access the CDC Health IQ through your Amazon Alexa device and then play a fun health trivia game. It offers three levels of difficulty: easy, medium, or hard, or you can be surprised by selecting a RANDOM mix. Learn as you race against the clock to earn more points or use hints when you are stumped. Each quiz delivers a mix of five questions. With the need to expand the resources for full or part-time home-schooling, access the CDC Health IQ and have some fun experiences.
---
August 13, 2010
Today is day four of exploring resources to support learning from home that many are experiencing this fall. For example, think about the following question: "Is there a cure for addiction?" This question is often ask by teens at the annual Chat Day during the National Drug and Alcohol Facts Week®. The short answer is that, unfortunately, there isn't a cure for addiction. But the longer answer is more encouraging. There may not be a cure, but there is treatment that helps people live full, healthy lives again. So, the next question: "How does treatment for addiction work?" offers a great opportunity for your teen to do some research and find out the answers. Take a look at the available activities from the National Institute on Drug Abuse teen website and incorporate into your lessons. The endless supply of interactive games, articles, videos and blogs create a fun and effective way to enhance the lessons offered by your educational system.
---
August 12, 2020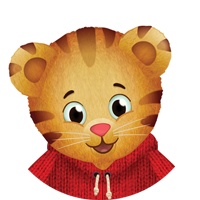 We have reached midweek. In keeping with our offering of resources, the Illinois Family Resource Center is introducing those not familiar with the Public Broadcasting Services (PBS) to the great activities and tips they have to keep your child playing and learning even when school is closed. PBS offers a Kids Daily Newsletter delivered to your email each morning. It contains activities and learning opportunities related to the scheduled PBS children's shows each day. For example, today the newsletter offers ways to use the arts such as drawing, music and dance in learning about and managing feelings. With the current stressful environment, children are confused and do not often know how to handle the situations they find themselves in. Today's hints from PBS are an example of addressing their needs. To explore this resource, visit the PBS website at https://www.pbs.org/parents/activity-finder/ages-all/topics-all/shows-all/types-all. There is a connection to sign up for the Kids Daily Newspaper on this page. Be safe and enjoy the learning.
---
August 11, 2020
Good morning. For day two of home learning resources and activities, the nutrition.gov offers many learning activities for youth and their families. MyPlate Kids' Place is a great resource for kids, parents, and teachers. Resources include games, activity sheets, kid-friendly recipes, and physical activity tips. Kids can also pledge to become MyPlate Champions. It is especially important during times of stress and managing our current environment to address healthy eating. This is also a great opportunity to use the resources as part of a learning tool. Check out these two websites for fun in learning. Keep yourself healthy throughout this time. Be aware of your family's nutritional needs, especially if you are in early recovery. "Feeding" your body and soul is essential. Learn with your children, have fun and reduce your stress.
Check out the following:
---
August 10, 2020

Today's link is to the Center for Disease Control and Prevention's (CDC) article, Help Children Learn at Home. The CDC is offering a variety of resources including videos, games and activities for managing at home learning as well as ways to make learning continue and fun. For more detailed information visit the Illinois Family Resource Center Families & Friends: Here's the Latest page.
---
August 6, 2020
Check out the Adult Vaccine Assessment Tool.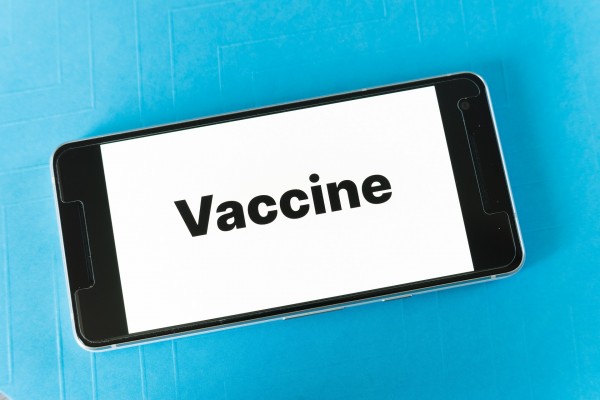 Yesterday the Illinois Family Resource Center focused on the information regarding the importance of children's well-visits to their doctor. Today we want to remind you that it is also important for adults to stay healthy and to receive vaccines needed for wellness. It is easy to put your own needs low on the priority list when you are dealing with the chaos of a family member struggling with substance use disorder in the midst of the COVID-19 issues. Your concerns for their safety as well as the daily stresses related to our current environment often come first. Remember, taking care of your own health is one of the best supports for your family now. Check out the adult assessment tool offered by the Center for Disease Control and Prevention to help you understand and update your immunization needs. Visit https://www2.cdc.gov/nip/adultimmsched/ for assistance. For further family support during this time, visit other family pages on the Illinois Family Resource Center web.
---
August 5, 2020
Did you know August is National Immunization Awareness Month?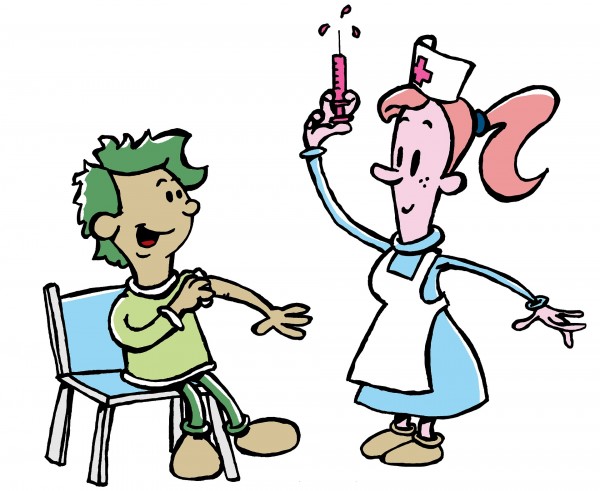 t is an important time to take a look at what you need to do this fall to get ready for school and the winter months. The Illinois Department of Public Health Reminds us of the importance of vaccinations during COVID-19. The Illinois Chapter of the American Academy of Pediatrics state that missing well-visits and vaccines may place children at higher risk of other future problems. With the continuing issues related to the arrival of COVID-19, staying current on vaccines is the best way to keep your children protected and healthy. To help you understand the immunization needs of your child visit http://www.dph.illinois.gov/topics-services/prevention-wellness/immunization. The IDPH requirements are on the IDPH website. For more family support in the continuing COVID-19 environment, visit the various pages of the Illinois Family Resource Center web.
---
August 3, 2020
What is Naloxone?

Be aware. Know your community. Know your resources. It is reported that the number of opioid overdose deaths that have occurred so far in 2020 are rising at a disturbing rate. After a 2018 reported decrease in opioid overdose deaths in Illinois, the Illinois Department of Public Health estimates that opioid overdose deaths increased by 0.5% in 2019. It is too soon to know the impact that the COVID-19 pandemic is having on the opioid overdose deaths but it has complicated the response to the overdose crisis. It is important to remember that an overdose death is preventable. By linking people to harm reduction interventions like Overdose Education and Naloxone Distribution (OEND) services, families can ensure that there is access to the opioid overdose antidote, naloxone.
Are you asking what is naloxone? Naloxone is a medication designed to rapidly reverse opioid overdose. It is an opioid antagonist—meaning that it binds to opioid receptors and can reverse and block the effects of other opioids. It can very quickly restore normal respiration to a person whose breathing has slowed or stopped as a result of overdosing with heroin or prescription opioid pain medications. For families living in the chaos of someone they love struggling with opioid use, this is an important resource for them to be aware of and to have access to. To learn more about the overdose education and how to access naloxone in your area, contact the Illinois Helpline for Opioids and Other Substances by calling 833-2FINDHELP (234-6343), text "HELP" to 833234. Visit www.helplineil.org. Learn about the life saving interventions and the treatment resources to support a healthy recovery journey by visiting the DOPP homepage at www.dhs.state.il.us/page.aspx?item=58142. For additional information on naloxone, check out https://www.drugabuse.gov/drug-topics/opioids/opioid-overdose-reversal-naloxone-narcan-evzio.
---
July 29, 2020
Take a Look At Gambling
Take a Look at Gambling
Have a gambling check-Up? You may have noticed an increase in participation with online gambling, an increase in buying more lottery tickets or struggling with the desire to solve financial stresses during social distancing and isolation through gambling behaviors? This may be a behavior you are experiencing or you are observing from a loved one. Often a gambling problem goes along with a substance use disorder (SUD's) and can be addressed together for a healthy lifestyle. If so, explore the possibility that you or your loved one are experiencing a gambling problem. To learn more about the issues related to gambling and to explore the resources for support in Illinois, visit the Family & Friends web page: Let's Talk. It will lead you to the site provided by the Department of Human Services, Division of Substance Use Prevention and Recovery at https://weknowthefeeling.org/.
---
July 28, 2020
Meeting the Needs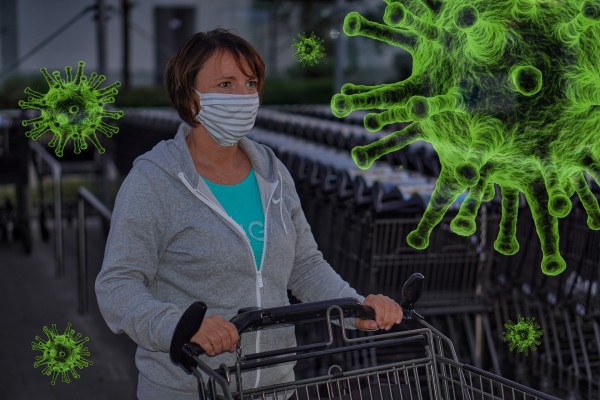 Take a deep breath. Make a plan. Running important errands such as grocery shopping, take-out, banking, and getting gas can be a scary process, especially for those who are most at risk in the COVID-19 environment. As a family member or caring neighbor there are some guidelines offered by the Center for Disease Control and Prevention (CDC) to help reduce risk while doing these errands. If you are new in your recovery journey or are having some stress related to getting the things you need for yourself and your family, take a look at the information provided. The CDC offers basic safety and stress reducing strategies for meeting your needs. One major suggestion is to wear cloth face coverings in public settings when around people who don't live in your household, especially when other social distancing measures are difficult to maintain. Remember: If you are able to help a neighbor or family member who cannot access these needs safely, it will be appreciated and help you feel a vital part of managing our "new normal."
Go to: https://www.cdc.gov/coronavirus/2019-ncov/daily-life-coping/essential-goods-services.html
---
July 21, 2020
Race and Identity: Talk to Your Children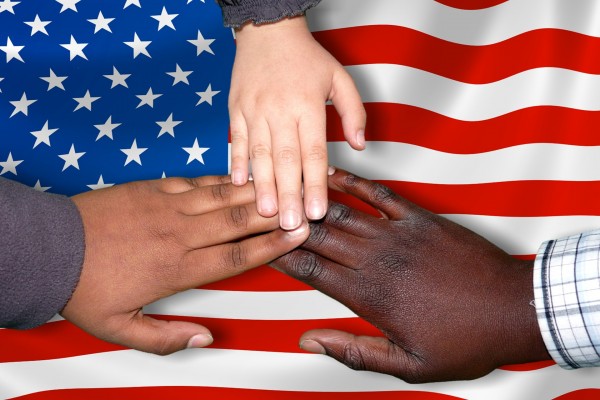 As we are experiencing upset throughout our country regarding race and identity, parent and caregivers are seeking some guidance in addressing the issues with our young children. Last November (2019) an article, based on a Sesame Workshop report, shared findings and suggestions for talking with your children about race and identity. The article, published by the Hechinger Report in the Early Childhood newsletter, is delivered free to subscribers' inboxes every other Wednesday with information and resources about early learning. Here are some tips from the authors of the Sesame Workshop report on how and when to have these conversations:
Start early and organically;
Tailor your message based on the child's identity;
Focus on media literacy;
Embrace the uncomfortable moments
To find the support and details on this important topic, visit https://hechingerreport.org/too-few-parents-talk-to-their-kids-about-race-and-identity-report-finds/. Have an open discussion and help your children understand our new environment.
---
July 20, 2020
What Do You Need To Know About Protective Face Masks!?
Let's take a look. There's growing evidence that masks may help curb the spread of the COVID-19 virus. With the continuing concerns regarding the virus increase in many areas our country, it is a good time to take a look. It seems like we have been in isolation forever. We need some socializing but as we enter a time when more stores, eating facilities, general marketing places and social gatherings are requiring face masks to enter, the National Public Radio (NPR) is offering a revisit to what we have learned regarding face masks. Take a look at the NPR responses to common questions about wearing face masks in todays new "normal." Be safe and aware of the safety of others.
https://www.npr.org/2020/07/09/889431742/what-you-need-to-know-about-protective-face-masks?utm_source=npr_newsletter&utm_medium=email&utm_content=20200717&utm_term=4680399&utm_campaign=life-kit&utm_id=48602322&orgid=.
---
July 16, 2020
Update on Resources
The Illinois Family Resource Center would like to share the merging of two resources for families who experience the chaos of substance use disorder (SUD's). The Partnership for Drug-Free Kids and The National Center on Addiction and Substance Abuse (CASA) are now operating as the Partnership to End Addiction. Together, as Partnership to End Addiction, they mobilize families, policymakers, researchers and health care professionals to more effectively address addiction systemically on a national scale.
---
July 15, 2020
What Do They Mean?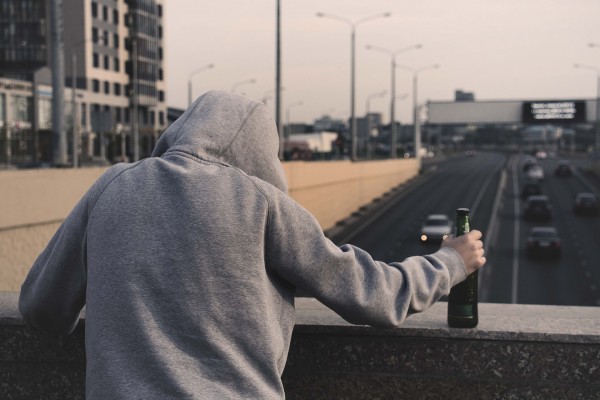 Tolerance. Dependence. Addiction. Just what do they mean? These terms can be confusing to both young adults and families who are struggling with issues related to Substance Use Disorder (SUD's). Often people use these terms interchangeably and do not realize these terms do not have the same definition. Each term is different and means something about how the drugs affect both the body and the brain. To assist both families and their youth, the National Institute on Drug Abuse (NIDA) has provided an overview of the terms and what they mean.
To learn more about tolerance, dependence, and addiction, visit https://teens.drugabuse.gov/blog/post/tolerance-dependence-addiction-whats-difference.
---
July 3, 2020
Tiny Survival Guide: Give It a Try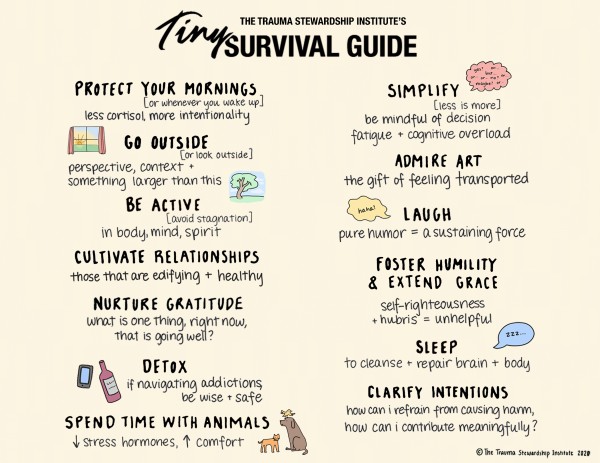 The Fourth of July weekend is here. We are still experiencing some restrictions from the COVID-19 crisis and it appears there are some new concerns that continue our limited interaction face-to-face with others. The Trauma Stewardship Institute has developed and offered us a Tiny Survival Guide. As we enter this holiday, even recognizing the unrest we are experiencing in many neighborhoods, take care of yourself. Your self-care generates peace for you and others as you work to provide the strength and resources to move forward as part of a strong community. Peek at the Tiny Survival Guide. It offers fun, hope and strategies to reduce stress. Have a safe and fun July 4th.
---
July 2, 2020
10 Helpful Hints
Another school year will be soon be upon us. Even though some school districts are not sure what the year will look like, most are planning on returning to the classroom in some manner. With that in mind, the ACEs Connection Daily Digest published an article by Robin M Cogan that shared some support parents may be able to use as their children prepare to return to school this fall. These hints are based on the experience of school nurse, Toni Tomkins, BSN, RN. In the article, The Relentless School Nurse: 10 Things Parents Can Do Now to Help Prepare Children For Returning to School, Tomkins created a poster to help guide the use of these 10 hints. She has attached the word document in a format that can be adapted for use by schools and groups to help parents begin planning for fall. (SUGGESTION: These are good hints for those returning to college, for those returning to person-to-person treatment services and for those returning to work.) Be safe. Start the school year with a strong plan for a healthy year.
---
June 29, 2020
How To Get Help
The National Institute of Drug Abuse (NIDA) reminds us that everyone, teens to adults, has days and sometimes weeks or longer when life is difficult. Stress levels are high, confidence levels are low, and solutions to problems are tough to find. This has proven true as we all experience the lingering issues of the COVID-19 pandemic. Sometimes the negative feelings are overwhelming and painful. People may seek escape of the pain by using drugs, or they think about hurting themselves. Know that everyone can get help dealing with the pain.
NIDA offers five steps—you and a trusted adult—can take if someone is in emotional pain:
ASK—Ask your friend, "Are you thinking about killing yourself?" Studies show that asking at-risk people if they're suicidal does not increase suicides or suicidal thoughts. It can even save lives.
KEEP THEM SAFE—If you can, remove dangerous items like firearms and medications.
BE THERE—Listen carefully, acknowledge their feelings, and try not to judge.
HELP THEM CONNECT—Save the National Suicide Prevention Lifeline (1-800-273-8255) and the Crisis Text Line (741741) on your phone. You never know when you'll want to use those numbers.
STAY CONNECTED—Follow up and stay in touch after a crisis. It really makes a difference for the person who's at risk.
REMEMBER the two BIG THINGS you can do to get help are:
Text the Crisis Text Line (741741) or call the National Suicide Prevention Lifeline (1-800-273-8255). These lines are confidential and available 24/7 for you or a friend.
Ask a trusted adult to help you or to help your friend.
If you or your friend need help right now, call 911 or go to the closest emergency room.
To learn more about these, visit https://teens.drugabuse.gov/blog/post/how-get-help-if-you-or-someone-you-know-suicidal.
---
June 26, 2020
Relationships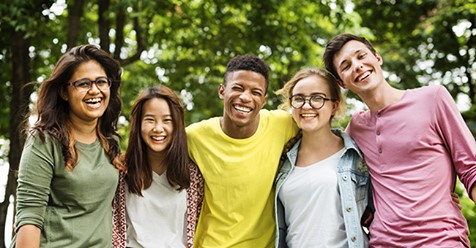 How can you tell if a relationship is positive for you? Why is it important? Find out more about the importance of building strong relationships, especially in early recovery on the Teens & Young Adult page: Lifestyle Chat.
---
June 25, 2020
Help With Summer Lunches
With Illinois schools moving to remote learning during COVID-19, a special program called the Pandemic Emergency Benefit Transfer (P-EBT) is here to help families buy food for school-aged children or young people. If you currently receive SNAP benefits, you are automatically eligible for P-EBT benefits and do not need to apply. Your P-EBT benefits will be automatically loaded into your Illinois LINK EBT account along with your regular SNAP benefits. If you do not currently receive SNAP benefits and need to apply for the P-EBT program or to learn more, click here: http://www.dhs.state.il.us/page.aspx?item=124142.
---
June 24, 2020
Starting the Conversation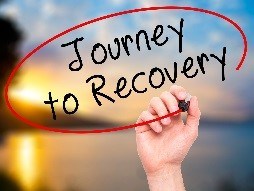 When a family member is drinking too much, using drugs, or struggling with a mental disorder, your support can be important to getting them the treatment they need. Starting the conversation is the first step to getting help and showing support. The Substance Abuse and Mental Health Services Administration (SAMHSA) has some help for you. They have developed some tips for starting the talk. Read through the resources and take the first step.
To start your discussion, visit https://www.samhsa.gov/sites/default/files/samhsa_families_conversation_guide_final508.pdf
---
June 22, 2020
PBS Summer Fun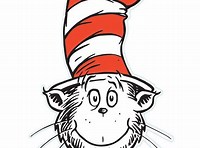 The first full day of summer is upon us. The Public Broadcasting Service (PBS) has daily suggestions for you and your young one(s). PBS suggests, "Keep kids playing and learning at home!" PBS has a "world" of fun and learning when you sign up for the www. pbskids.org daily posting. For today's suggestions and for more information, visit the Families & Friends page: Let's Talk. Hint: The Cat in the Hat is helping today.
---
June 19, 2020
Black Census Day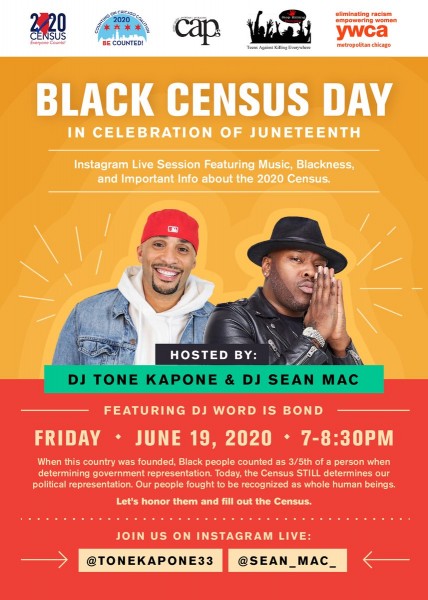 The Illinois Department of Human Services has declared June 19, 2020 as Black Census Day in the state of Illinois. Juneteenth, annually celebrated on June 19, is the Black community's commemoration of the emancipation of slaves in the holdout state of Texas, on June 19, 1865. In her announcement of Black Census Day, the statewide census director, Marishonta Wilkerson, Illinois Department of Human Services, shared, "The census is a way for the government to see us, to hear us, to give us in our state, in our communities, the resources that we need." The census impacts funding for vital services such as education, health care and transportation, and just a 1% undercount can mean a $195 million a year lost in federal funds. Be in the count.
---
June 18, 2020
PAWS
PAWS… It's not your pet's feet! PAWS, Post-Acute Withdrawal Syndrome, is a family of lingering effects of drug and alcohol withdrawal. As a family member, the more you know and understand about the symptoms of early recovery, the more support you may be for your loved one and the less stress and confusion you may experience as you move forward. To learn more about PAWS, visit the Family & Friends page: Recognizing Substance Use Disorders. Learn, help and be healthy yourself.
---
June 16, 2020
Family Support Guide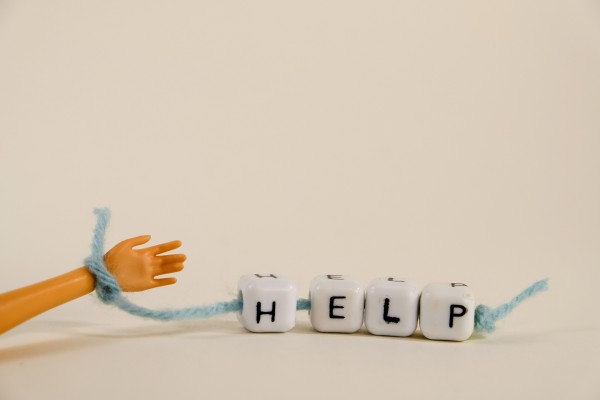 After being isolated with a loved one the past few weeks, you may suspect that they are drinking too much or using other drugs. You may also be concerned about other issues related to their mental health. As family, you have the power to play a key role in getting them the help and support they need. The Substance Abuse and Mental Health Services Administration (SAMHSA) offers a chart of basic steps you may take. It is important to know if you or a loved one need help, call 1-800-662-HELP (4357) for free and confidential information and treatment referral. Also BE SURE TO CARE FOR YOURSELF TOO. Being a caregiver can be highly stressful and emotionally draining. It is often as much of a family stressor and difficult times as it is for the family member experiencing substance use and/or mental health concerns. Take a minute. Look at the steps they recommend:
REMEMBER MENTAL AND SUBSTANCE USE DISORDERS ARE TREATABLE
TALK TO YOUR LOVED ONE
BE OPEN
SHOW COMPASSION
SEEK SUPPORT
BE SURE TO CARE FOR YOURSELF TOO
---
June 15, 2020
Zoo Time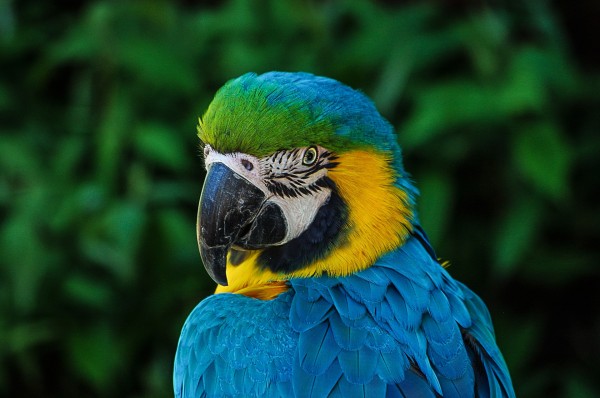 The weather is warm and as a parent you are probably trying to figure out how to fill the time with your children and other family. Take a break and go to the ZOO. Even as an adult, the zoo experience is a great way to interact with your family and with nature. Of course, with social distancing still recommended, many places are not open for a "face-to-animal" encounter. In response to this environment, some zoos are offering virtual visits and opportunities to visit the ZOO. As an example, the Cincinnati zoo is offering virtual home safaris. The ZOO Director, Thane Maynard, said "We're bringing the Zoo to people who are stuck at home. The goal with our daily live sessions is to provide fun and educational content to people who are stuck at home." Remember, this may create a great time for "casual" talks with your children regarding how they are feeling, how they are handling the past few months and for some, it may provide a time to begin the discussion regarding substance use and decision making. Often that discussion begins when you are focusing on something fun, safe, or relaxed. Just make sure that you focus on your position of the subject. Access and enjoy your time at the ZOO. Below are two ZOO websites to explore.
---
June 11, 2020
8 Grounding Techniques to Try When You're Spiraling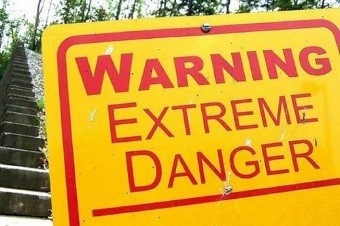 If you are like many of us, your life has changed in the last few months. Normal is not normal anymore. If you feel overwhelmed or powerless, try these suggestions offered by Patia Braithwaite of SELF magazine. She identified eight grounding techniques to help you through an anxious spiral. Most have the greatest use when you practice them before anxiety strikes but some of them may do their best magic when you're in the middle of a spiral. Take a look and think about the processes.
Try deep diaphragmatic breathing.
Dip your face in cold water.
Touch something cold.
Get moving outside if you can.
Get moving indoors if you can't go out.
Tap into your senses.
Mow your lawn or do another physical chore.
Try muscle relaxation exercises.
It is important to take care of yourself now. Taking care of yourself is taking care of your family and your future. To learn more about these suggestions see below.
---
June 8, 2020
The Illinois Family Resource Center (IFRC) is a statewide project funded for the purpose of ensuring family involvement and input in all aspects of adolescent and adult care within the Illinois substance use disorder (SUD's) treatment system. The IFRC is managed by the Hour House and as a part of the organization, the Family Resource Center supports the Hour House statement of equality and opportunity for everyone offered in the following: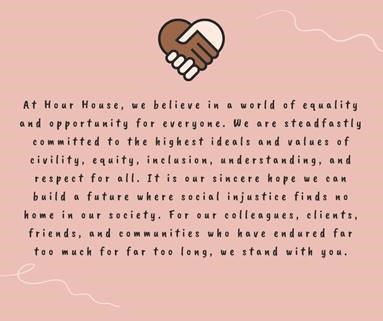 ---
June 8, 2020
COPING WITH GRIEF AFTER COMMUNITY VIOLENCE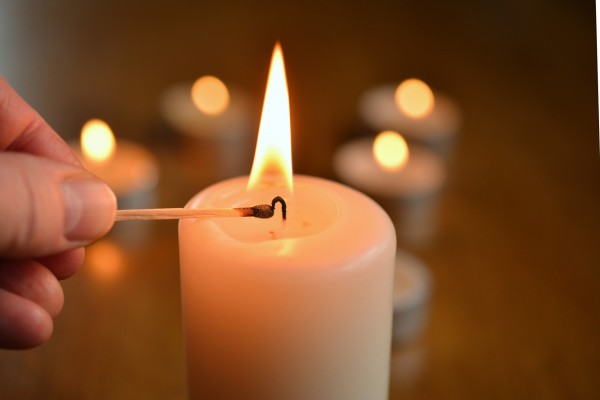 It is not uncommon for individuals and communities as a whole to experience grief reactions and anger after an incident of community violence. Grief is the normal response of sorrow, emotion, and confusion that comes from losing someone or something important to you. With the recent protests, sometimes resulting in violence, and the varying outcomes, numerous communities are experiencing grief of many types. This impacts families, friendships, neighborhoods and entire communities. The Substance Abuse and Mental Health Services Admiration (SAMHSA) recognizes the importance of tools to help move forward. They have published a document titled Tips for Survivors: COPING WITH GRIEF AFTER COMMUNITY VIOLENCE. They recognize that the trauma and grief of community violence can be experienced by all involved. This two-page document includes:
What Can Communities Do To Cope With Their Grief?
Grief Reactions to Violence
How Long Do Grief Reactions Last?
Reactions to Community Violence in Children
Tips for Helping Children Cope With Grief
What Can Individuals Do To Cope With Their Grief?
Helpful Resources
Disaster Distress Hotline
To help yourself, your family, your children and your community handle the grief of the past weeks and begin to heal, visit: https://store.samhsa.gov/sites/default/files/d7/priv/sma14-4888.pdf.
---
June 6, 2020
Is There a Connection Between Missing Sleep and Using Drugs? Find out opbsn the Teens & Young Adults page: What's Your Drug Fact IQ? Learn how to take care of yourself and lower your drug use risk. Be safe and healthy.
---
June 4, 2020
Illinois Department of Insurance Notice
The Illinois Department of Insurance reminds consumers that help is available for people losing job-based health insurance. for more information visit the Family & Friends web page: Here's the Latest.
---
June 4, 2020
CNN/Sesame Street Town Hall
Sesame Street and CNN have joined to present a "CNN/Sesame Street Town Hall for Kids and Families" event that will address the chaos that has swept across America over the death of a black man that involved the police. The 60-minute special "Coming Together: Standing Up to Racism" will air on Saturday, June 6, at 10 a.m. ET. The show will address issues regarding the recent nationwide protests, embracing diversity and being more empathetic and understanding. For more information on other Sesame Street resources visit the Illinois Family Resource Center at www.illinoisfamilyresources.org.
---
June 2, 2020
Illinois DCFS to youth: You are Not Alone!
In response to your isolation and the COVID-19, the Department of Children & Family Services (DCFS) wants you to know you are not forgotten or alone. Check out the information from the Department of Children & Family Services regarding your options for safety. Teens & Young Adults page: Lifestyle Chat.
---
May 28, 2020
Self-Care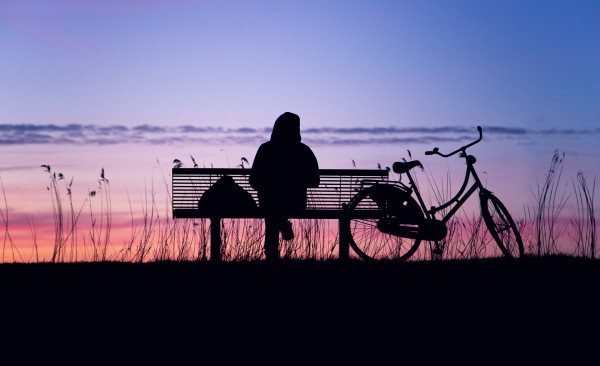 Addiction is often called a family disease. If you have a family member who has a substance use disorder (SUD's), or addiction, you may be experiencing your own chaos and unhealthy living. The sense of personal responsibility family often feels for the family member with SUD's, can lead to feelings of being victimized and angry. It impacts the physical, emotional and spiritual life of the family. If this describes what you are experiencing, remember it is important to give yourself some self-care. It is appropriate and deserving for you to take care of yourself no matter how the recovery journey for your loved one is going. There are a variety of resources to assist you in that effort. Some examples are:
Access family treatment services for yourself and family;
Find support in self-help groups such as Al-Anon, Celebrate Recovery;
Address your spiritual needs.
Give some of the suggestions a try and see how much better you may feel and how much better you handle the stressors. For more information regarding taking care of yourself in the chaos of a loved ones addiction, visit the Teens & Young Adults page, Recognizing Substance Use Disorders and the Families & Friends page, Recognizing Substance Use Disorders. Take care of yourself!!!
---
May 26, 2020
Be In The Know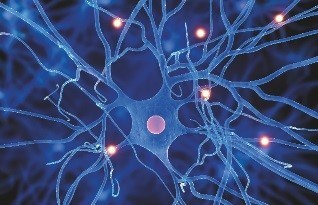 Be in the know as a parent and teen. Protect your teens developing brain. The brain science (research) tells us that prevention is especially important for young people. The National Institute on Drug Abuse (NIDA) has a series of You Tube videos to assist in understanding the issues related to the brain development of teens. Check out the series and learn how to help protect teen brains. Learn the difference between an adult brain and an adolescent brain. Acquire information about the biggest risks that young people face, especially in the isolation time we are experiencing with COVID-19. AND learn how to promote healthy living for your teens. Parents, take a few minutes and visit: https://www.youtube.com/watch?v=eikCOpF4au8. Teens, understand what you can do to take care of your brain. Visit: https://www.youtube.com/watch?v=EpfnDijz2d8&feature=youtu.be.
---
May 23, 2020
Feeding Your Family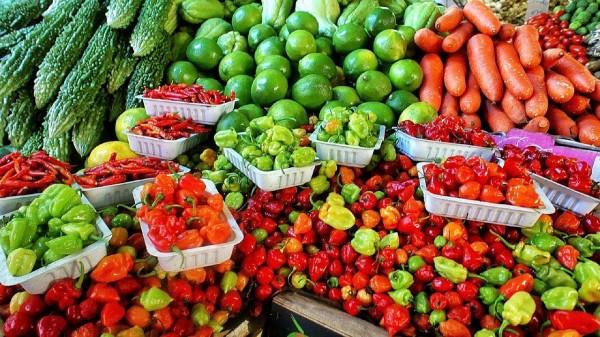 Are you having problems getting to the grocery store? Is the lack of a sitter slowing your lunch shopping down? Great news today for many of you stressed to get out for your groceries. Governor JB Pritzker announced an Illinois state plan to permit more than 1.8 million Supplemental Nutrition Assistance Program (SNAP) recipients to purchase food from participating grocery retailers online. Access will be provided automatically beginning June 2, 2020 to all existing Link card holders. Customers will not need to call or visit an office.
The online implementation plan gives SNAP customers the ability to enter their Personal Identification Number (PIN) to order groceries online. All SNAP recipients with Link cards in Illinois will be able to participate. Walmart and Amazon have agreed to accept online orders in Illinois once the program begins. Be safe and consider this an important part of your social distancing. For more information regarding social distancing strategies and safety issues to support you through the COVID-19 pandemic, browse through the Today's Hints listings here on the Illinois Family Resource Center website. Be Safe.
---
May 20, 2020
Keeping First Responders Safe.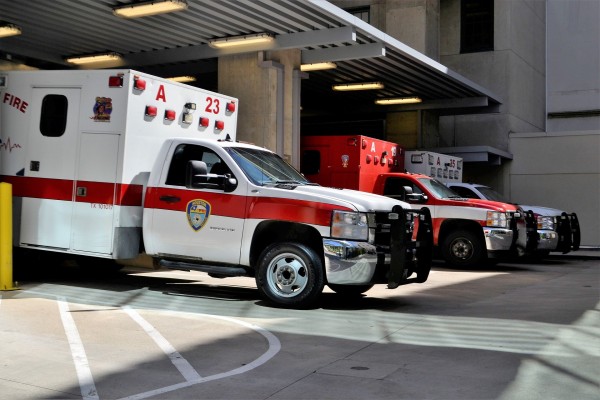 As reports indicate, substance use emergency calls for first responders has increased as isolation, social distancing and economic issues has evolved. In response the Substance Abuse & Mental Health Services Administration (SAMHSA) has recognized the tremendous work of the brave first responders and law enforcement officers who are expected take action when they encounter individuals who have overdosed. However, as the COVID-19 pandemic has spread, SAMHSA has received reports that some first responders and law enforcement officers have been reluctant to administer naloxone due to fear of potentially contracting the coronavirus. SAMHSA recognizes the concerns about COVID-19 exposure and has developed recommendations for first responder safety. Importantly, SAMHSA recognizes that not all naloxone products are available in some areas and they recommend the use of PPE regardless of the form of naloxone used. The COVID-19 pandemic brings important considerations and one that must not be forgotten is the concern of substance use disorder and drug overdose. We must not forget that individuals with substance use disorder still need help. To access the recommendations for first responders and law enforcement, visit: file:///E:/guidance-law-enforcement-first-responders-administering-naloxone.pdf. Thank you to those of you protecting us and providing for our safety. If you would like more information regarding naloxone, visit the Illinois Family Resource Center website page Teens & Young Adults: Lifestyle Chat. BE SAFE.
---
May 18, 2020
When Will This Be Over?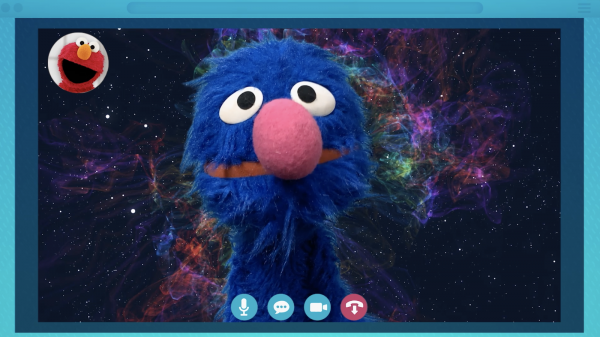 Parents, if you are honest, you may be struggling by now. You have spent two months juggling your parenting job as your children have been home and you became a "teacher," along with the other stressors. The uppermost question in the minds of many kids and grownups is, "When will the coronavirus crisis end?" The answer to that question has become a mystery as time passes. To continue support for your efforts, the National Public Radio (NPR) Life Kit team and Sesame Street characters have responded with two NPR Life Kits to help you and your children continue this journey. Take a visit to Sesame Street and the parenting Life Kit, When Will This Be Over? Sesame Workshop's Tips For Parenting During A Pandemic. To support your children, help them view Grover in their Life Kit, Sesame Street's Grover On Coping During Coronavirus: Just For Kids. For additional resources that address life issues from a child's perspective, visit the Sesame Street Communities website at: sesamestreetcommunities.org. Remember, it is okay to ask for support when you need it and BE SAFE.
https://www.npr.org/2020/05/08/853142325/when-will-this-be-over-sesame-workshops-tips-for-parenting-during-a-pandemic.

https://www.npr.org/2020/05/08/852941811/sesame-streets-grover-on-coping-during-coronavirus-just-for-kids?utm_source=npr_newsletter&utm_medium=email&utm_content=20200515&utm_term=4578807&utm_campaign=life-kit&utm_id=48602322&orgid=.
---
May 15, 2020
Homemade Cloth Face Coverings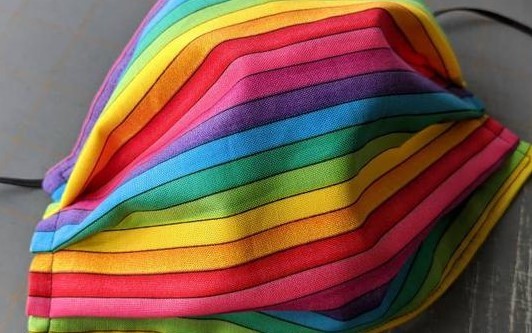 Are you looking for something to do this weekend? With some areas planning to allow more movement (with the recommendation of wearing a mask) consider using your weekend as a time to prepare for your safety of a mask. The Center for Disease Control and Prevention (CDC) recommends wearing cloth face coverings in public settings where other social distancing measures are difficult to maintain. There are many patterns and suggestions for constructing a mask. CDC recommends the use of simple cloth face coverings to slow the spread of the virus. This may help people who possibly have the virus and do not know from transmitting to others. Cloth face coverings created from common household items and made at home at low cost can be used. That includes using a bandana, a sock and fabrics of many fun designs. There are many patterns provided on the internet. Take a look and find one that may work for you. Challenge yourself to be creative and reduce your risk as you slowly enter back into the world.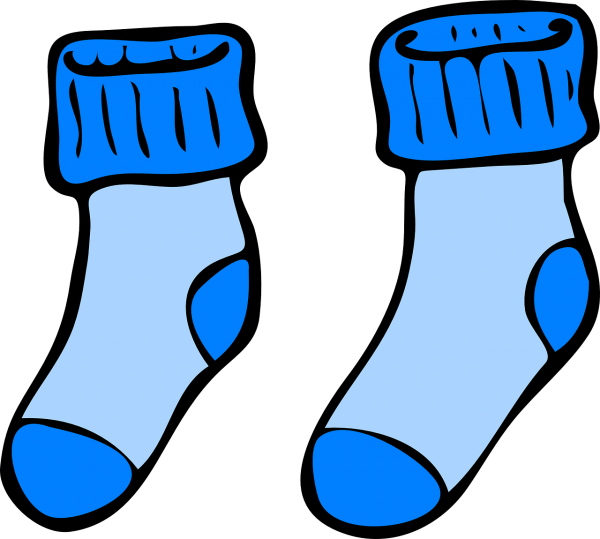 REMEMBER: Follow the guidelines of social distancing and be aware of how and when to use a mask.
For approved mask patterns from CDC, visit: https://www.cdc.gov/coronavirus/2019-ncov/downloads/DIY-cloth-face-covering-instructions.pdf.
---
May 14, 2020
Know the Risks of Marijuana
"Approximately 1 in 10 people who use marijuana will become addicted. When they start before age 18, the rate of addiction rises to 1 in 6." (SAMHSA)
Know the risks of marijuana use before you use. That is the challenge from the Substance Abuse and Mental Health Services Administration (SAMHSA) in regard to the use of marijuana. Marijuana use comes with real risks that can impact a person's health and life. Marijuana use in the U.S. is growing. Take the SAMHSA challenge and see how much you really know about the effects and risks of marijuana! You might be surprised. Let's test your marijuana IQ. Check out Families and Friends: Recognizing Substance Use Disorders.
---
May 12, 2020
Calling All Artists
The National Federation of Families for Children's Mental Health is launching a new mental health art gallery on their website. What a good way to help pass the time of social distancing. To collect submissions, they are announcing the Artivism: Create to Advocate Youth Art Contest being hosted this month with partners at Magellan Healthcare's MY LIFE, Youth MOVE National and Youth POWER! They invite you to create and share something that expresses what mental health and wellness means to you or what you think others should know about mental health. The new national art gallery page will showcase submissions from the contest as well as those shared with us after it is over.
Create: Make a drawing, painting, graphic art, photography, poetry, music or short video - under 1 minute.
Share: Submit your creation by email to [Please enable javascript.]" target="_blank" rel="noopener">[Please enable javascript.] by May 31st. Be sure to include your name, city, state and age in your email and post your creation on social media platforms with the hashtags #MH4Youth, #BeThe1To and #EveryDayInMay.
Shine: Creations will be displayed on the national mental health art gallery page and some will be selected to show during the Mental Health 4 YOUth – Virtual Youth Fest on May 21st. bit.ly/mylifeyouthfest
---
May 11, 2020
Smoking Cessation Training
The National Behavioral Health Network for Tobacco and Cancer Control, UCSF's Smoking Cessation Leadership Center (SCLC) and SAMHSA National Center of Excellence for Tobacco-Free Recovery (CTFR), along with the American Lung Association are offering a webinar on May 14 from 12 – 1:30 p.m. ET for Transforming Your Tobacco Cessation Practice with Telehealth. The webinar is led by a varied panel of tobacco cessation and telehealth care management experts and the webinar will explore ways to integrate best practices for telehealth services into your tobacco cessation efforts. The group will also release a complimentary resource guide to support behavioral health providers in the use of telehealth for providing tobacco cessation services.
For further information, go to the Provider web page. Add this information to your tool box of skills during this pandemic. BE SAFE.
---
May 5, 2020
The Mind Matters Series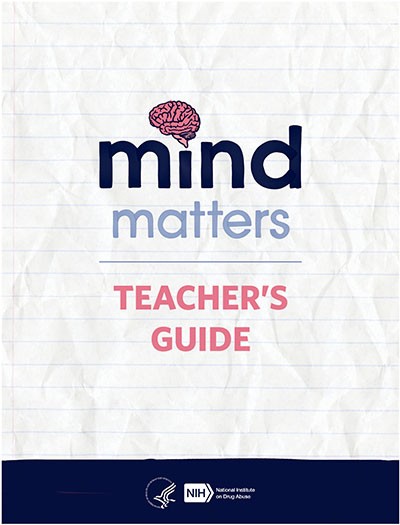 Providers, parents and community leaders, don't miss the new Mind Matters Series for teen education. The National Institute on Drug Abuse (NIDA) has launched a redesigned series of booklets geared towards educating middle school students about substance use. As substance abuse providers and community leaders, this is great information to have in your "tool box." Visit today's posting on the Provider page.
---
May 4, 2020
Check Your Self-care During the Pandemic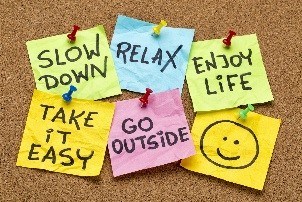 Are you managing your social distancing, quarantine and/or isolation in a healthy manner? Have you taken the time for self-care as well as those of your family? We are now into the second month of the COVID-19 crisis. The majority of us are staying at home. Some of you may work from home, some of you are spending your time being the "teacher" for your children and others of you are just trying to manage each day's stress, anxiety and for some, your recovery.
When the pandemic began, the Substance Abuse and Mental Health Services Administration (SAMHSA) published their guide, Taking Care of Your Behavioral Health, to help us all begin a plan for self-care and care of our families throughout this period. It is time to revisit the tips for social distancing, quarantine and/or isolation during an infectious disease outbreak. As we begin to move forward and guidelines loosen for stay-at-home rules, SAMHSA offers some tips for how to manage the mixed emotions and feelings you may experience. Remember, there is a variety of support provided virtually during pandemic. These resources include self-help meetings, hot/warmlines and professional resources for substance use disorder (SUDs), families of people with SUDs, mental health issues as well as other crisis related issues. BE SAFE.
Visit:
---
April 30, 2020
Get to Know the 3 C's.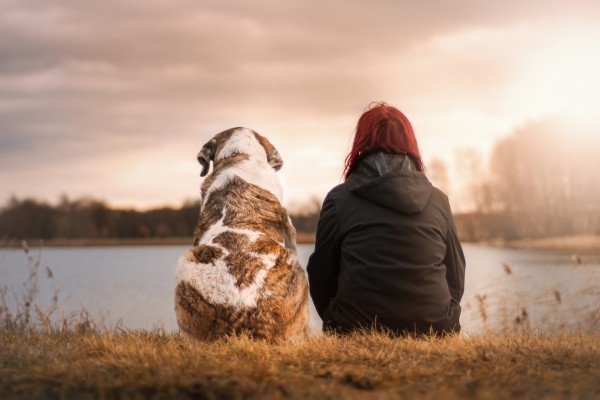 Visit the Family & Friends page: Recognizing Substance Use Disorders to learn about family support when substance use disorder is present in the family. The 3 C's are a great beginning to learn how families feel. Take a look and begin a journey if family recovery.
---
Stay Safe While in Isolation
April 2020
Is a partner using the COVID-19 crisis as a scare tactic to keep control of you?
Are you at risk of abuse by a partner who is using alcohol or another substance?
Are you frightened for you and your children's physical safety?
You are not alone! As the data from the pandemic evolves, the National Domestic Violence Hotline has published some guidelines for staying safe in a potential risky environment. They state, "Avoiding public spaces and working remotely can help to reduce the spread of COVID-19, but for many survivors, staying home may not be the safest option. We know that any external factors that add stress and financial strain can negatively impact survivors and create circumstances where their safety is further compromised."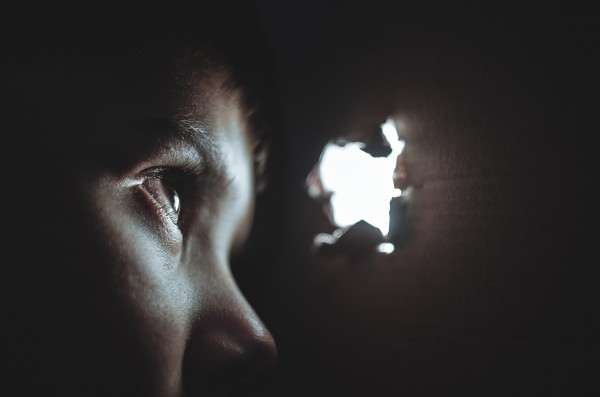 As a result, the National Domestic Violence Hotline has published guidelines for staying safe while having limited access to help. Recognizing that you may not be able to complete these hints now, take a look and implement those resources that you can. BE SAFE. The key topics the National Domestic Violence Hotline offers detailed suggestions for are:
Create a safety plan;
Practice self-care;
Reach out for help.
If you or someone you care about is in a risky situation, read the information on the link below:
---
April 28, 2020
Scavenger Challenge
Scavenger hunts are not just "kids play." They challenge a stressed brain to work on successful answers. They can become a fun challenge with family or friends through virtual contact/contest. A neighborhood challenge – obeying social distancing guidelines, wearing protective masks and in groups of 10 or less, may help relieve anxiety and stress as well as boredom.
A creative scavenger hunt is also a great way to entertain children both inside and out. It challenges the brain's problem-solving skills and hopefully gives a feeling of success when completed. Use your imagination, AND if stuck about how to develop a scavenger hunt, look at the resources provided below. Use your recovery tools daily as we work through this pandemic but remember, being a kid again for short moments each day is okay. Be safe.
---
April 27, 2020
Teens: Be Safe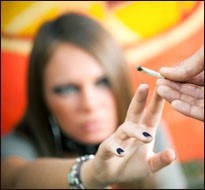 With the extended orders related to the social distancing and the stay-at-home order, domestic violence and substance use may increase. As a young person (pre-teen or teen), you may be the target of this stress. As parents become irritated due to several issues related to the current pandemic, violence and substance use may increase. These issues may be confusing to a young person. Issues such as being closed in with the rest of the family, having time on their hands due to a job loss or being bored as their outside contacts are gone, may create the risky and/or violent responses. Remember, there may be a good chance there are stockpiles of alcohol and other substances. Those already inclined to deal with stress by drinking and using are likely to indulge even more than usual. If you are living in anticipation of the next explosion, with nowhere safe to go and no one to talk to, there is help online. Through Alateen you can gain information and make a connection with other teens who have substance using parents. Remember, there are other young people the same age who are living through the same pain, experiencing the same issues. They can provide you with understanding and support to assist you in your situation. Alateen offers real hope. Help is available from Alateen.
---
April 25, 2020
Planting Hope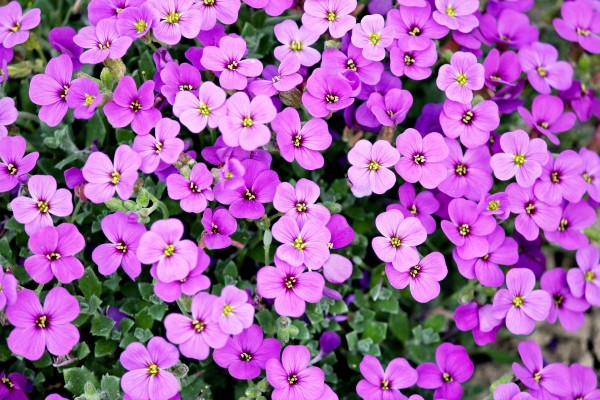 Happy spring. With the extended time of social distancing for Illinois, you may be looking for an activity to challenge you and your children and support your recovery journey. The National Public Radio (NPR) posted a great idea to give you a springtime weekend project that you can share with your children. (Don't tell them but it is a great learning project too.) The project: planting a COVID Victory Garden. According to Dr. Rupa Marya, a professor at the University of California, San Francisco's medical school, planting a garden is "a way to connect to something immediate here and now and watch it grow." NPR provides a short video to help you use the five step-by-step guideline NPR provides. Take time to get your hands dirty and enjoy the results as you and your garden begins bloom.
---
April 23, 2020
Provider Resources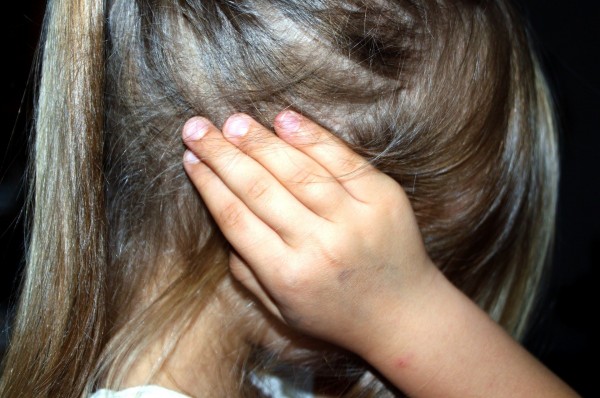 As the Division of Substance Use Prevention and Recovery (SUPR) providers and other human service workers deal with the challenging issues related to providing help during the COVID-19 pandemic, we must not forget the issue of isolation that social distancing does for those who are at risk of abuse and violence by those they are "isolated" with. This issue is especially important for our children who may be victims or witness abuse. To help you find resources that may support you in your pressured time, the visit the links on the Provider page. Thank you for your commitment to serving families and their children as they try to make sense of this new "normal" and move forward.
---
April 22, 2020
SafeLink Phone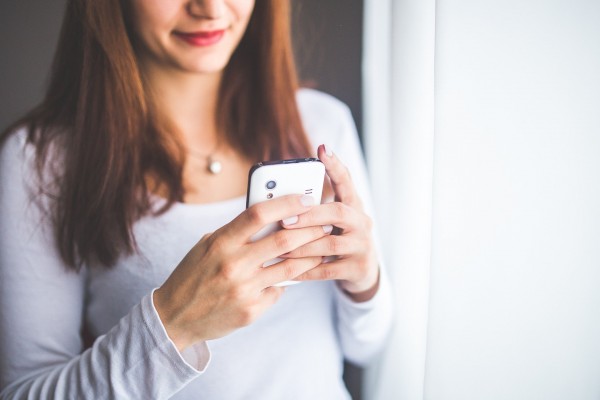 During this time of the COVID-19 "stay-at-home" orders, it is important that each of you have a way to connect with family, friends and safety resources if needed. If you are paying for phone service out of a limited income during this time, you can check and see if the SafeLink phone is available for you. If you are a customer of SafeLink phone services, visit their website to see the update on their extended services during the COVID-19 pandemic. Visit: https://media.tracfone.com/wps/wcm/connect/phones/safelink/covid
If you are not a customer but wish to see if you qualify for the cost free services visit: https://www.safelinkwireless.com/
Most important, BE SAFE.
---
April 21, 2020
Resources to Pass the Time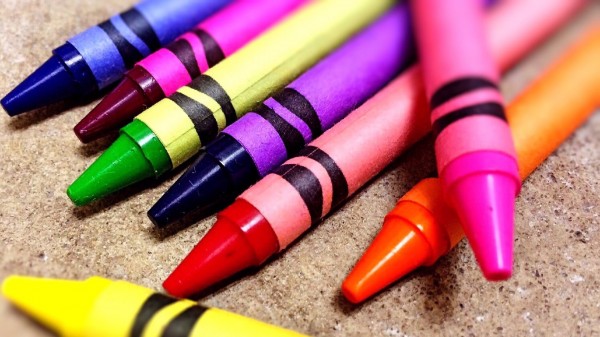 Last Friday the Illinois Governor announced that the Illinois schools will not resume this school year. With that in mind, those of you who are home schooling may be become limited in your resources to keep your children busy in off school hours. Butler Human Services posts activity sheets, coloring sheets and home school suggestions periodically. Today they offered two coloring sheets as resources. One set is for young children and a second one is for older children. Coloring is great fun, good for the brain and a good tool if you choose to incorporate them into your home school art class. To access these coloring sheets visit:
---
April 21, 2020
Renewing Your Mental Health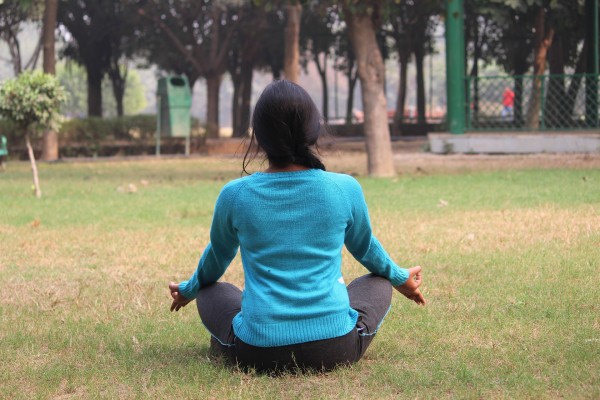 Staying in isolation or at best, following the "stay-at-home" recommendations, may have you ready for some relief. However, the "stay-at-home" recommendations are still in force so let's take a look at the suggestions offered today by ACE's Connection. Adverse Childhood Experiences (ACE's) is the body of research regarding trauma and the impact on a person's life. The ACE's Connection is an organization that informs its members of the up-to-date news regarding ACE's science, trauma-informed care and resilience building news. Today the Connection posted an article by Shelli Altopp-Miller, LCSW, titled Mental Health Renewal in the Midst of COVID-19. As you are seeking ideas for managing your stress, anxiety and boredom since you are not around others as you were prior to the pandemic, take a look at the simple but workable suggestions Ms. Altopp-Miller has to offer.
Here is an overview of her suggestions. Note that each strategy has additional related links for you to explore. Try these now and pat yourself on the back for taking care of yourself.
Get outside and go for a walk or just sit on the porch and watch the world. OR, take a walk in the rain and laugh.
Write down your feelings and thoughts in your own notebook. Just go with it and don't worry about spelling or punctuation. This stimulates your brain, especially the creative side.
Put on music and shake your body. No one has to see you, just let your body move.
Sing, loudly if you want.
Move your body by cycling, skating, yoga or swimming. Be a child again and try jumping the rope.
Practice mindfulness by hitting the pause button and allow yourself to be "in the moment."
Make something. Get your imagination going and be creative.
Grow something. Planting seeds and watching them grow is a refreshing feeling.
Make a fire and relax by the glow of the fire. Remember, you can make s'mores if you have the ingredients. YUMMY.
Get water in your life both as a drink and a river or lake to sit by and relax.
Stay connected with the people important in your life. Use your phone or computer to do face time if possible. However, the method, just connect.
Play a game. Be a child again. Have fun and laugh. Make a blanket fort, build castles or blow bubbles. These may be child like activities but healthy activities for adults too.
Be safe and remember these useful and inexpensive suggestions for managing your mental health.
To learn more about the above suggestions, visit:

https://www.acesconnection.com/blog/mental-health-renewal-in-the-midst-of-covid-19.
---
April 20, 2020
Vaping
Teens, check out the information on the Teens & Young Adults: What is Your Drug Fact IQ? page to learn the latest information regarding VAPING. Be safe.
---
April 16, 2020
Caring for Each Other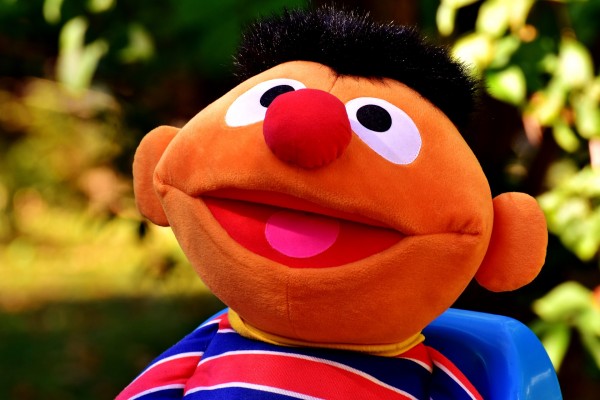 Caring for our children has been the role of Sesame Street for many years. The majority of parents with young children grew up with the help of the Sesame Street characters. Your child's friends on Sesame Street are once again here to support you and your children throughout the COVID-19 health crisis. Remember your children thrive with structure in their lives, and they learn best through play—even in our "new normal" times. The Sesame Street website is filled with ideas you can use to trigger lively learning and offers your children comfort. It also focuses on some support for you as a caregiver. As the Sesame Street friends work through their concerns and build their resiliency, your child can work along with them. Visit https://www.sesamestreet.org/caring each day and enjoy the new ideas and supports for you and your child during the COVID-19 pandemic.
Be sure to visit the Sesame Street in Communities website , for related videos, printables and learning-at-home resources for your family! (Visit Sesame Street en las Comunidades para recursos en español.) https://sesamestreetincommunities.org/
---
April 15, 2020
Resources Page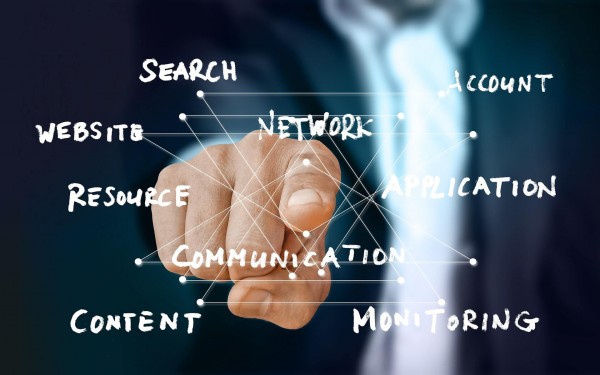 Visit the Resources page of the website. This page provides links to a variety of resources to build a healthy life.
---
April 15, 2020
Supporting Resiliency During the COVID-19 Challenges
To learn more about helping your children build resiliency through the pandemic go to the Family & Friends section, page Let's Talk. Support your family and children with an understanding of protective factors and the strategies to implement them.
---
April 14, 2020
Education at Your Fingertips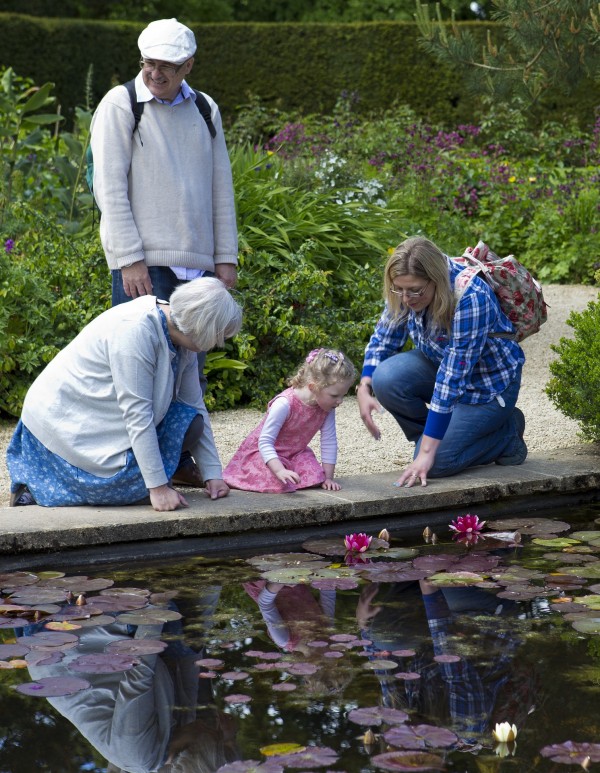 Join the University of Illinois Extension's Energy & Environmental Stewardship Team for weekly sessions on environmental topics. The webinars will both provide new information on natural resources and help you learn how to make small changes in your lifestyle to have a positive impact on the environment. What a great resource for your home school efforts, especially with the older students. Take a look at the topics ranging from lawn care, native plants, and managing home waste to understanding coyote behavior and atmospheric optics. Link on to lots of new information for your time at home. There is always new learning challenges.
The schedule of webinars is below and registration is free! Please register for each individual webinar you are interested in attending visit:
To find a library of resources, handouts, tip sheets, and more for Illinois families going through social distancing visit: https://extension.illinois.edu
---
April 13, 2020
Home School Hint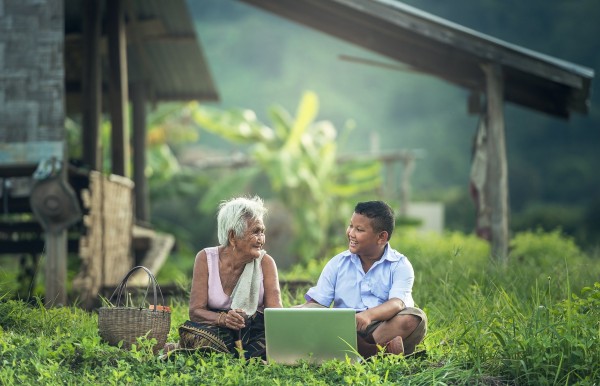 We are into another week of educating our children from home. By now both you and your children are probably looking for new ways to get the learning work done. Here are a couple of suggestions to make the time more exciting and you, the parent, saner. If you have two or more students working at home, use the older child as a "mentor" or teacher. It will make both your students feel valued. Being the "teacher" builds self esteem and challenges the older child to do their best. Being the "student" and having an older sibling helping you can make you feel special, a great feeling. Good bonding time.
Another idea is to plan a fun day. "Fun" can also include learning. Let your children plan. Set the guidelines and let them generate the ideas. They may range from having a pajama day and study animal sleep patterns or generate information about why sleep is important to health. you may have an indoor picnic. Plan a healthy meal along with planning some games that include handling "money" or tracking the score of cards, etc. Laugh, encourage, have fun and LEARN. Good job parents.
---
April 9, 2020
Home School Hint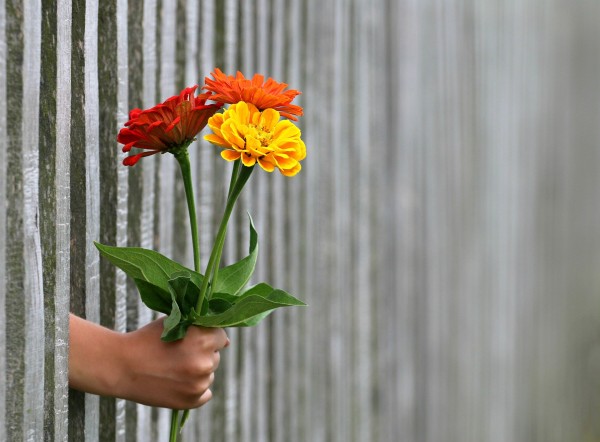 With important religious holidays upon us, our isolation if difficult. It is a time for family and faith get-togethers and this will happen less this year. A hint for a school project is to learn more about the history behind the holidays you celebrate. It is a time to use your imagination and decorate with home made items. Be creative and let your children research, share what they learned and be crafty using ideas from what they learned. To help you with your holiday creative learning efforts, visit the Homeschool Ideas website below. Enjoy your family togetherness and celebrate. Be safe and celebrate from home.
---
April 8, 2020
REMINDER: Virtual Support Communities for Individuals in Recovery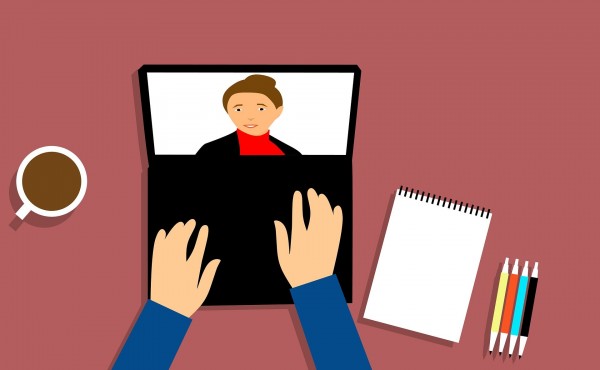 The Illinois Department of Human Services/ Division of Substance Use Prevention and Recovery (IDHS/SUPR) is dedicated to all of the Illinois residents throughout the state who use the services. With that in mind, they have developed resources to assist you through this challenging time. Social distancing for COVID-19 can be difficult, especially for those in recovery. Once again the Family Resource Center is posting these resources as a reminder to take care of yourself, and remember, taking care of yourself is also taking care of your family.
Please share this web page with friends, family, recovery providers, clients, and throughout your communities, wherever applicable.
---
April 7, 2020
Building Resiliency in Our Current Circumstances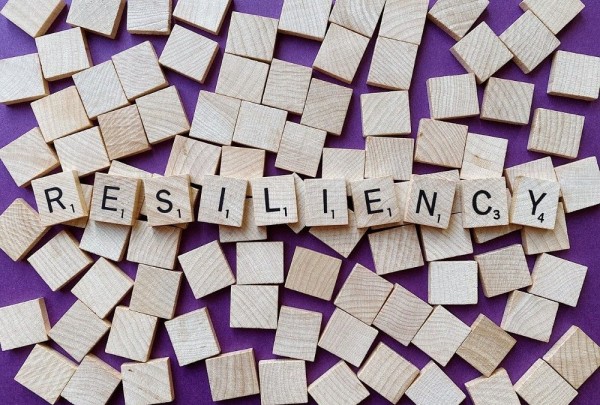 As we enter another week of the "stay at home" order, stress and anxiety build. This is especially true as you are separated from access to support if you experience mental health or substance use disorder issues. To address these feelings and move forward, visit Fift of Voice and print their helpful page called Emotional Resiliency Tips. As we go through this new normal, hopefully you will grow in strength and become stronger as we take care of ourselves using these suggested steps tips. Be safe.
---
April 6, 2020
Home School Ideas
As we enter the second and/or third week of educating our children from home, we will be posting ideas from a variety of resources. Take a look and use your imagination. Step into your childhood and back to your younger learning age to think about how these may fit for you. The ideas will hopefully test you to adapt and enjoy your efforts. Today the ideas are from the website www.successful-homeschooling.com. These ideas are very adaptable to working in the challenging times we are experiencing.
Spring is finally sneaking in. Go outside with your learning goals. Read or sit and complete lessons while enjoying the sun and spring breezes. Take your lunch and sit outside and discuss the birds you see or the types of trees and flowers you see popping up. Allow your wiggly students the opportunity of physical activity by riding your bike around home or taking a stroll through your neighborhood. REMEMBER: Follow the guidelines of social distancing as recommended at this time of COVID-10 threats. This may be a great time to talk more about what social distancing means to your child.
What a great time to begin a family journal to remind you of these eventful times in future years. One way of doing this is to "publish" a family letter. You may be a family of two or ten, but this can be an enjoyable way to learn and make memories. Include "articles" about family news, community events, hobbies, favorite movies and add artwork. Share how you are feeling and how you work together to make it through. Depending on the age, give your children the responsibility for certain sections. Share some of your past experiences dealing with life challenges and let them process in their family news. This is a project to continue forward. What a good way to collect family history and share with in the future with people entering your life
Family game night is always a good opportunity for family bonding, family fun and a good chance for learning. Look for board games that challenge your children's thought processes. Let them keep score and if they struggle, give them some assistance. This is a learning time and a good time to encourage your child. Remember, turn off the television, leave phones of vibrate or turn off and have fun. Pizza is always a good suggestion too. Fix this yourself and do some teaching as you measure and cook.



Ideas adapted from: www.successful-homeschooling.com
---
April 6, 2020
CDC Household Checklist can be found on Families & Friends page Here's the Latest
---
April 3, 2020
Empowering Teens: NIDA Toolkit for Out of School Time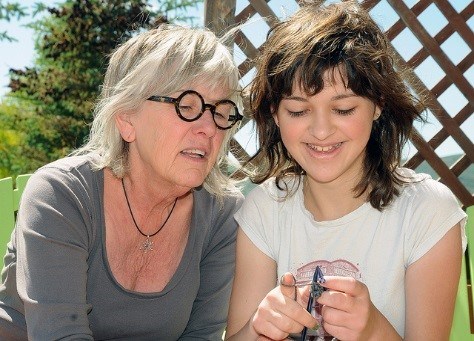 Your teens are out of school. A time for challenge at best, especially if you are dealing with a job loss or you are an essential worker. Keeping teens focused and interested in school work when they are questioning the environment as well as they may be frightened but not sharing, A MAJOR CHALLENGE. To assist you in supporting your teens learning during the time schools are not meeting face-to-face, the National Institute for Drug Abuse and Scholastics offers a unique toolkit for STEM (science, technology, engineering, and math) learning. This toolkit offers science-based activities and resources on drug use and addiction for educating teens during out of school time. The home setting is being used by many families during the COVID-19 crisis. The activities in this toolkit inspire learning and empower teens with the information they need to make informed decisions about drug use and their health. To help with your efforts to create a learning environment and motivating teens, visit:
---
April 2, 2020
Illinois Department of Employment Security (IDES)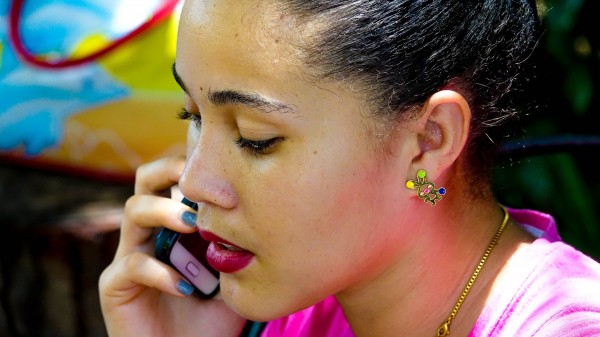 Illinois Department of Employment Security (IDES) announced they are taking steps to address the unprecedented volume of unemployment benefit claims the department has fielded as a result of COVID-19. If you are applying for unemployment in Illinois due to COVID-19, the following website offers you information and suggestions for the process. It also connects you to the online application. At this stressful time you need all the support you can have to take care of yourself and your family. Be safe.
Source: https://www2.illinois.gov/ides/individuals/UnemploymentInsurance/Pages/default.aspx
---
April 1, 2020
Recovery Support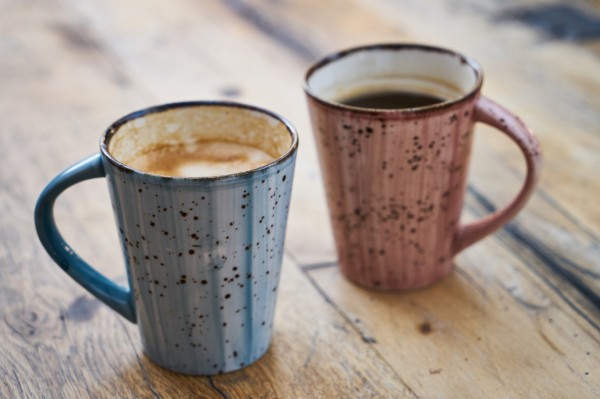 In an effort to work on a healthy recovery for yourself and our family, we are providing a variety of resources for you to access. Remember, keeping your mind and body as healthy as possible is primary now as we go through this new experience. Please check out the following information:
12 Steps.org
https://www.12step.org/social/online-meeting-calendar/
Al-Anon Electronic Meetings
https://al-anon.org/al-anon-meetings/electronic-meetings/
Alcoholics Anonymous Online Intergroup
http://aa-intergroup.org/directory.php
Smart Recovery
https://www.smartrecovery.org/community/calendar.php
https://www.smartrecovery.org/smart-recovery-toolbox/smart-recovery-online/
Adult Children of Alcoholics
https://adultchildren.org/quick-search/?audiobt=Click+Here
In The Rooms (Online Meetings)
https://www.intherooms.com/home/
Bridge Club Virtual Meetings
https://www.jointempest.co/bridge-club-events?tag=Virtual%20Events
Families Anonymous Virtual Meetings
https://www.familiesanonymous.org/meetings/virtual-meetings
The Temper
https://www.thetemper.com/online-recovery-meetings-groups/
My Recovery
https://www.myrecovery.com/online-meeting/
Narcotics Anonymous
https://www.na.org/meetingsearch/
Sober Grid
https://www.sobergrid.com
---
March 31, 2020
PBS In Home School Resources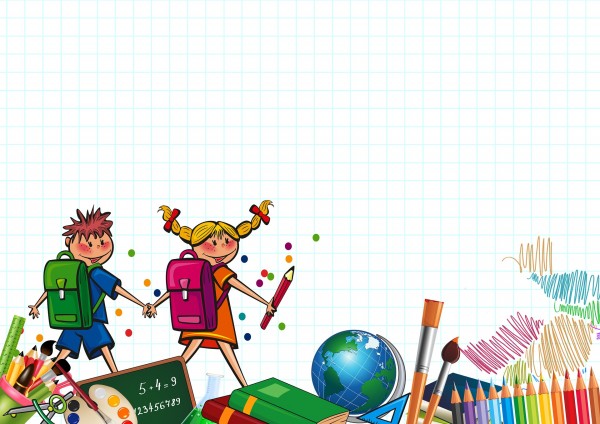 Homeschooling? Many of you, as parents and grandparents, ever thought you would become the primary school teacher for the children in your family. However, with the development of the pandemic of the coronavirus, schools in Illinois and other states have been emptied. Students were sent home for a long spring break and in many instances, they are not going back when planned. The Illinois Governor announced today that schooling is to be done at home through April 30, 2020 and possibly beyond. Wow, you may be thinking. Don't panic. Take a deep breath. You can do this with the assistance of resources that are appearing. To begin, check with the resources your own school system offers. Stay in contact with them and see what they offer online or in-home support packets.
Another helpful resource is the Public Broadcasting System (PBS). Beginning this week PBS has changed their programming schedule to support learning at home. Throughout the day programs are focused on age appropriate learning. To support their programming the network has handouts, games, puzzles and other challenging learning tools for you to use if you have computer access. PBS also offers a newsletter that provides homeschooling ideas for those of us working on educating our children. To learn more about these resources, please check out the PBS website: https://pbskids.org/
Check in here for more ideas throughout the week. Be safe and support each other.