Sometimes change happens an hour at a time
Today's Hints
Message from Nancy Phillips, M.S.Ed., CAADC, CFPP:
As Coordinator for the Illinois Family Resource Center (IFRC), I want to offer help and support to families as you go through the new normal lifestyle occurring as a result of the coronavirus. As a family member, many of you are dealing with concerns of substance use disorder and mental health concerns of a person you love as well as a new way to address life. There will be resources posted to assist you through this time and hopefully motivation to stand your best in a tough time. The page will also assist in supporting you who are addressing your own recovery journey. With that in mind, I wish the best for all families. Watch for "Hints" as we begin this process.
---
November 19, 2021
The holidays are coming, Traditions are an important part of family celebrations and making memories. For some, the traditions are not always a positive event. substance use and abuse may be a traditional part of the events in family and community. Come explore the dynamics of traditions and the impact on family and child relationships. The Resource Center is offering a webinar to learn more about how to enhance your traditions experiences and create healthy memories.
---
November 12, 2021
We so often her the term RECOVERY without understanding what it really means for those impacted by substance use disorders. To help define this term SAMHSA generated the following: Recovery is a process of change through which individuals
improve their health and wellness, live a self directed life, and strive to reach their full potential. Live your to the fullest.
Visit https://store.samhsa.gov/.../files/d7/priv/pep12-recdef.pdf.
---
November 3, 2021
---
November 2, 2021
Fall is here and the time outside will become more limited. As a family you can enjoy working with your child in learning about the responsibilities of being a part of the family. Teaching kids how to do household chores is a meaningful part of growing up. They teach practical life skills, as well as create a sense of responsibility and community. This is a healthy prevention strategy for future unhealthy behaviors. PBS KIDS has an age-appropriate checklist for chores to do with your family. Enjoy your fall and grow as a family.
Visit: Household Chores for Every Age Chart | Kids… | PBS KIDS for Parents.
---
October 27, 2021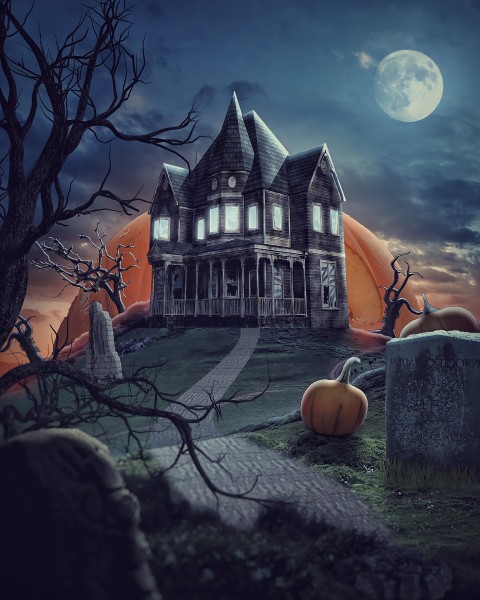 After a pretty low-key Halloween last year, and with precautions still in place, young zombies, unicorns, royals, and superheroes are all in planning mode for the upcoming spooktacular holiday.
With that in mind, NOW is a great time to talk to kids about making healthy decisions. Visit the Ask, Listen, Learn website for help in keeping our families on a healthy recovery journey this Halloween.
Check out: FAAR_2988 Halloween Infographic VER 2 (asklistenlearn.org).
---
October 25, 2021

Because of COVID-19, this year's Halloween celebrations are certain to be different. While many traditional events like parades, door-to-door trick or treating and trunk or treat may be canceled, the Public Broadcasting Service (PBS) has a list of activities you can do at home to make the best of Halloween this year. Like every year, the excitement of fun costumes, tricks, and treats is still all around. Fall and Halloween decorating have already begun in our homes and families can build fun recovery memories.
Take a look at the PBS website: Halloween Crafts and Costumes With PBS KIDS | PBS KIDS for Parents. Have a safe weekend.
---
October 10, 2021
Let's end the stigma and secrets associated with substance use disorder and mental health!!! Share your story, support others.
---
October 7, 2021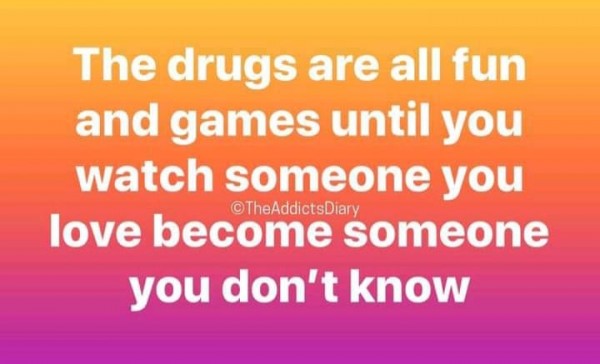 For families living with a substance use disorder, this is often very true. Just remember, recovery is possible! Recovery for your family and your loved one. Take a minute to wonder through the pages for Family & Friends and learn more about substance use disorder and how to move forward in a family recovery.
---
October 5, 2021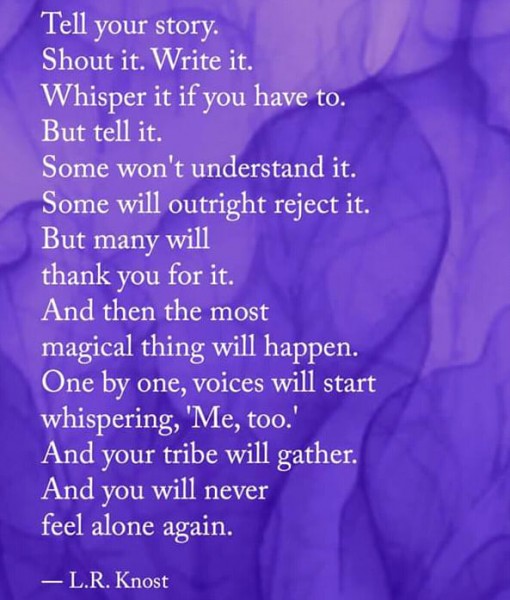 Helping others on their recovery journey is one of the most rewarding things you can do for your own Journey. Families need to know that they are not alone and that recovery is possible. Share your story.
---
September 21, 2021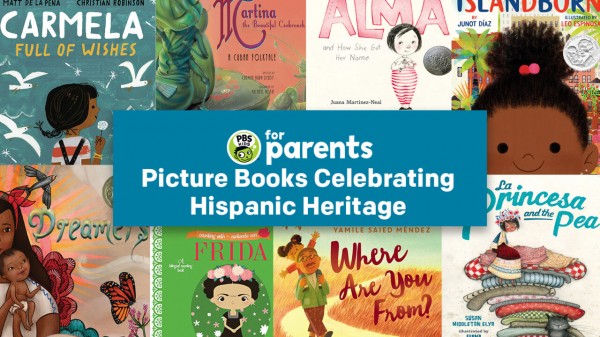 The Public Broadcasting Service (PBS) reminds us that the National Hispanic Heritage Month is celebrated between September 15 and October 15. It honors the many Latinos who have greatly contributed, influenced, and enriched our culture and society. They are honoring this month with a list of books to help children know their heritage. To help families continue to grow and be proud of their journeys, take a look at the book list. Building strong families is one protective factor to managing family substance misuse. Here are 11 children's books that celebrate Latino culture.
Visit 11 Picture Books Celebrating Hispanic Heritage… | PBS KIDS for Parents.
---
September 16, 2021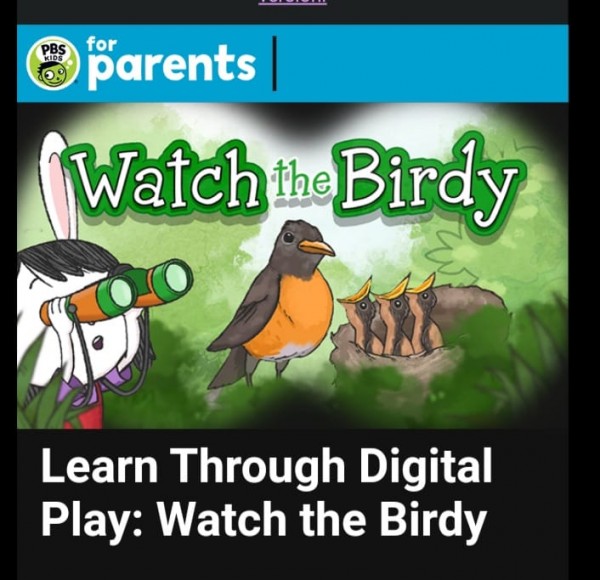 As we enter fall take time to enjoy the outdoor adventure with your family. Share memories. This offers a time for easy communication and learning skills to do the "drug talk." Visit www.pbs.org.
---
September 14, 2021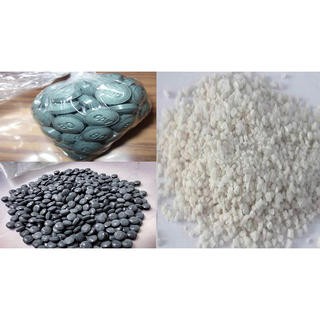 As we celebrate Recovery Month, take this time to learn more about the risks presented to our young people as they make decisions regarding substance use. With the opioid epidemic making headlines, we also hear a lot about the drug fentanyl. "What is it?" you may ask. Be aware that fentanyl is a synthetic opioid that is 80-100 times stronger than morphine. Many users believe that they are purchasing heroin and actually don't know that they are purchasing fentanyl – which often results in overdose deaths.
To learn more visit https://www.getsmartaboutdrugs.gov/drugs/fentanyl?utm_medium=email&utm_source=govdelivery.
---
September 9, 2021
September is Suicide Prevention Month. Suicide is the second leading cause of death among children, youth, and young adults aged 10-24. We can help prevent youth suicide by increasing access to effective, trauma-informed, and culturally responsive services and supports. Suicide Prevention Month is a time for us to join together in this shared purpose and goal. For the National Suicide Prevention Numbers and Chat lines, visit Suicide Prevention Month (nttacmentalhealth.org).
---
September 7, 2021
Sharing the family history and stories with your children and other family members, may help create a healthier future. Consider the following;
---
September 3, 2021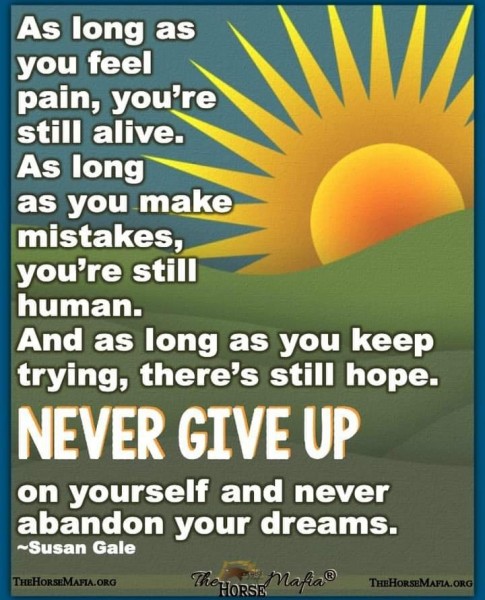 You and your family have a opportunities for the future. Recovery is possible. During this Recovery Month, learn more about the resources and the stories of recovery. Visit Home - National Recovery Month (facesandvoicesofrecovery.org).
---
September 2, 2021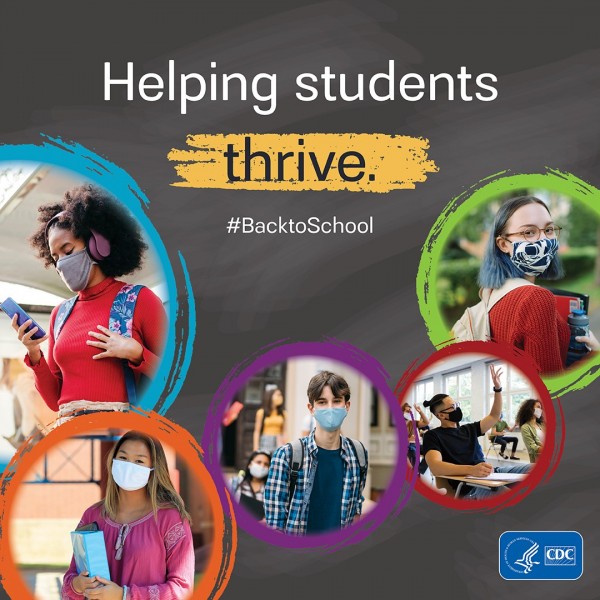 ---
August 31, 2021

---
August 28, 2021

---
August 22, 2021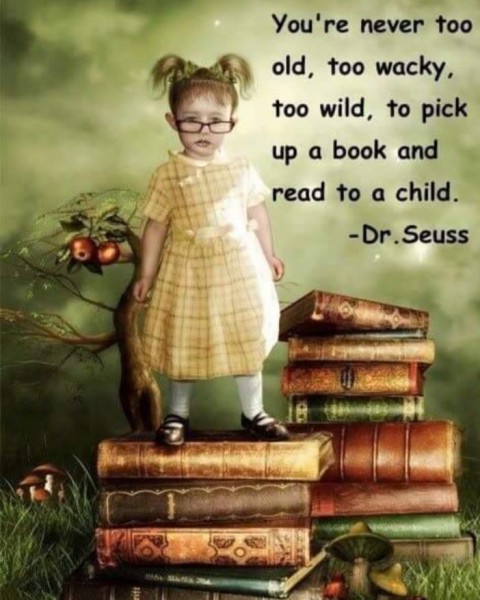 ---
August 20, 2021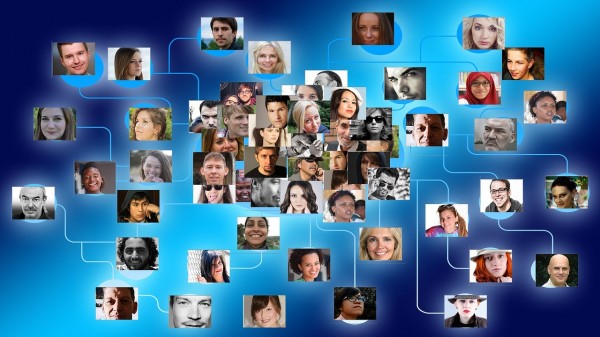 What Are the Twelve Steps of Alcoholics Anonymous? The Twelve Steps are a set of guiding principles in treatment of addiction. They offer a course of action for tackling problems including alcoholism, drug addiction and compulsion. If you or someone you care about is experiencing any of these issues, learn more about the 12-step support for a healthy recovery journey. Hazelden Betty Ford offers information to assist you and your loved one.
Visit Twelve Steps of Alcoholics Anonymous | Hazelden Betty Ford.
---
August 16, 2021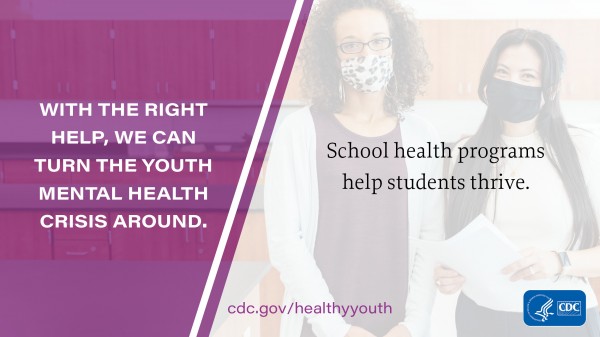 If you work in an environment that impacts our young people and their mental health, you can make a difference. If you are a human service provider working in child welfare, substance use disorder or mental health, take the time to review the materials provided by the Center for
Disease Control and Prevention (CDC). As a community organization link with your area school staff and train them to promote a safe and supportive environment for students. Learn more about what works as students head back to school. Visit: https://go.usa.gov/xFx6gexternal icon. For more information, visit the Provider web page. Have a healthy school year ahead.
---
August 10, 2021
Why do some people become addicted to drugs while others don't? The National Institute on Drug Abuse (NIDA) shares there is no one factor to predict if a person will become addicted to drugs. Risk for addiction is a combination of factors. The more risk factors, the greater chance taking drugs can lead to addiction. NIDA has important points to remember.
Visit Understanding Drug Use and Addiction DrugFacts | National Institute on Drug Abuse (NIDA) to learn more and lower the risk.
---
August 9, 2021
For those of you who love someone on a recovery journey. Today's Reminder: "It takes courage to step beyond what is comfortable, predicable, and known. Courage is a gift from my Higher Power that I find in the rooms of Al-Anon and in the hearts of its members. (The Courage to Change, Al-Anon)"
Visit: https://al-anon.org.
---
August 5, 2021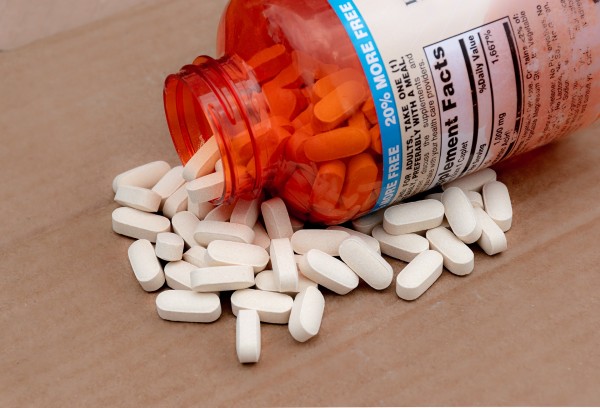 Do you need help with properly using over-the-counter medication? If so, KnowYourOTCs.org is a great resource. Here are just a few features: OTC Medicine Label Reader, Keep Track of Your Medicine and Dosing, and Safe Medicine Storage During Travel.
Visit Using Over-the-Counter Medication Safely | Get Smart About Drugs for assistance with your decisions.
---
August 2, 2021

Who are the Al-Anon members? Al-Anon members are people, just like you, who are worried about someone with a drinking problem. Even with our continuing challenge as we move out of time of the COVID-19 pandemic, al-anon.org shares that many Al-Anon groups have found ways to continue to meet and are continuing to meet online. Many groups are beginning to meet in person. If you are a newcomer, Al-Anon has a link to help you access the support even in this continuing stressful time. It is clear that Al-Anon is continuing to welcome newcomers and they offer hope and support in a variety of ways. Taking care of yourself is as important for you as recovery is for your loved one.
To begin, visit https://al-anon.org.
---
July 30, 2021
As we end the month of July, remember a little kindness goes a long way, especially for those impacted by substance misuse.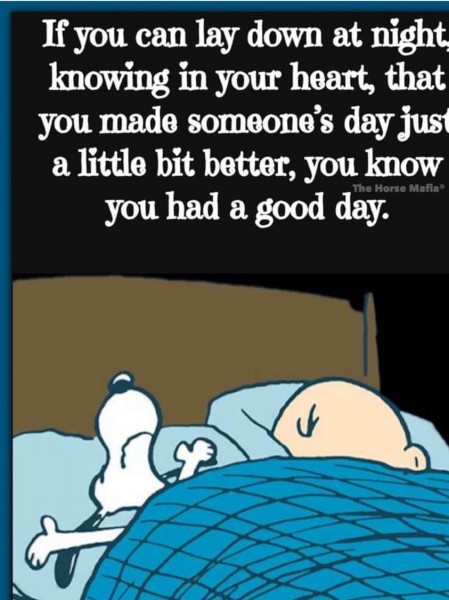 ---
July 25, 2021
As you worry and get frustrated with your loved one who is experiencing substance use disorder, just remember the following:
---
July 23, 2021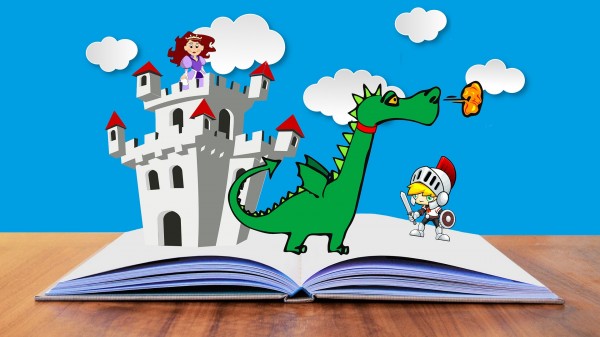 If your child loves story time at your local library or bookstore, they'll be excited to have story time at home too! Story time at home can be just as engaging and interactive. The Public Broadcasting Service (PBS) offers you a step-by-step guide to creating a story time similar to those your child has enjoys. Making your own stories is a great way to begin a new family tradition including your family history. Building strong memories in this manner supports ongoing conservations that may include information on substance use and risks. Have a healthy and fun summer.
Check out Reading and Sharing Stories | PBS KIDS for Parent.
---
July 19, 2021
If you have a teen or young adult and you are concerned about their substance misuse, visit www.samhsa.gov and learn more information about substance use and our young family members. There is additional data available from SAMHSA's National Survey on Drug Use and Health. The more information you gather, the more support you and your family have to move forward in a healthy manner. For more resources, scroll through the Illinois Family Resource Center pages for teens and families.
---
July 17, 2021
---
July 15, 2021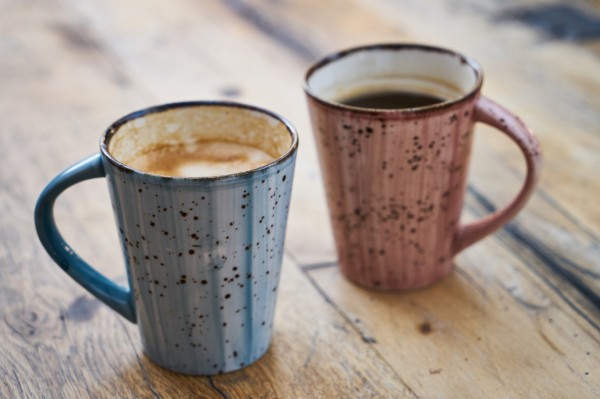 From Today's Reminder (Al-Anon): "My serenity does not depend on my winning every round in my battle with life. It does depend on my acceptance of others on their own terms. God grant me that serenity." To learn more about the steps of acceptance, visit www.al-anon.org.
---
July 12, 2021
If you are a parent, teacher, therapist or community member concerned about how to share the information related to alcohol/cannabis use decisions and our youth, the "Ask, Listen and Learn" website has a series about the effect of alcohol on the developing brain. The 7 lessons extends knowledge and gives even more reasons to remain substance-free. Everything you need is here from Educational Materials – Ask, Listen, Learn – Teaching Resources & More (asklistenlearn.org). Make your family summer a time to share a safe lifestyle.
---
July 5, 2021
This is the recovery journey of many families living with substance use disorder in their family. Check out the website pages for more information on the family impact. Have a safe week.
---
June 30, 2021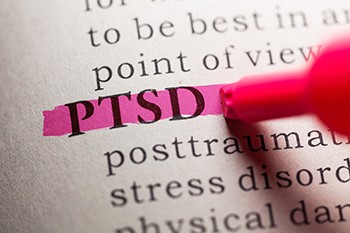 You hear the term PTSD and often misunderstand the issue. Many associate Post Traumatic Stress Disorder (PTSD) with veterans returning home from combat. However, PTSD actually affects between 7-8% of Americans at some point in their lives. Traumatic events, health issues, assault, or even an accident can cause a person to experience PTSD. Individuals often look for ways to cope and become more vulnerable to substance misuse. Learn more about PTSD and get resources for treatment by reading the latest post on our website.
Visit: What's PTSD? How is it Connected to Substance Misuse? | Get Smart About Drugs.
---
June 28, 2021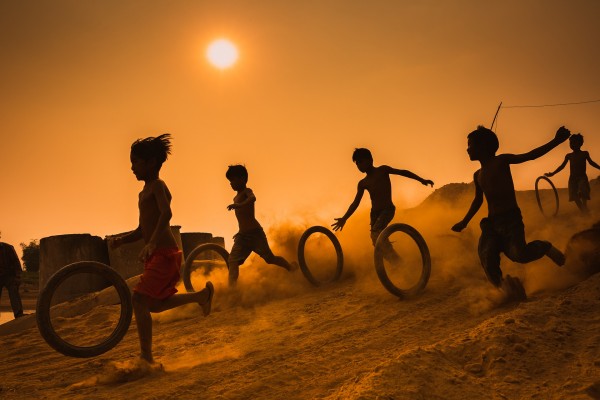 As our atmosphere begins to open up, safety is still our focus. As you monitor interactions, support your child as they play and learn this summer! Spark curiosity and creativity with hands-on activities from PBS KIDS website. Take a peek at the tips and games with different themes that support literacy, math, science, and life skills. Get started here with healthy summer fun for the whole family!
Visit Being a Good Friend and Neighbor | PBS KIDS for Parents.
---
June 25, 2021

Remember, RECOVERY happens with your support.
---
June 22, 2021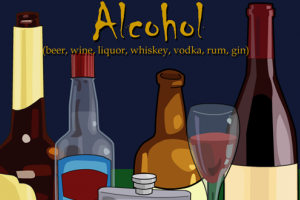 Are you an anxious parent of a teen? Does summer look long and challenging for filling the time? The National Institute on Drug Abuse teen website has some solutions. Challenge your teen. You may learn new information too. One of the resources is interactive games that explore what happens to the brain and body when drugs are used. Visit https://teens.drugabuse.gov/teens/games and fill summer time with learning fun.
---
June 18, 2021
Thank you dads from the Illinois Family Resource Center.
---
June 15, 2021

If you are struggling with the chaos of a loved one's substance use, find support. You deserve to take care of yourself. Review the resources on the various pages here on the IFRC website. There is information on how to take care of yourself, how to create positive relationships and a healthier lifestyle. Have a safe and healthy summer.
---
June 14, 2021
Have you had the talk? Summer is here and it is time to discuss at length the dangers of drug use. Remember it's normal for most teens or pre-teens to want to fit in with their peers. There are tools you may use to help your child withstand the peer pressure to use drugs. Get Smart About Drugs site has some resources for you to begin the discussion. This is especially important if your teen is part of a family or group experiencing substance use chaos.
To help keep your teen safe take a look at Teach Your Teen to Stand Up to Peer Pressure | Get Smart About Drugs. Enjoy a drug-free summer and a healthy family.
---
June 10, 2021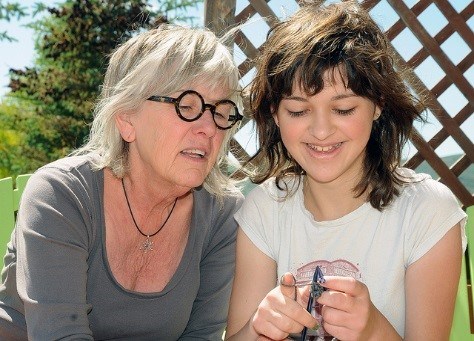 The ASK, LISTEN, LEARN, website offers a practical tool to start the talk with your children regarding healthy living this summer. Check out their site for more hints on talking with your child about the risk of using alcohol and drugs. (https://asklistenlearn.org/welcome_summer/). Check out the video on the effect of alcohol and marijuana on the brain at (https://asklistenlearn.org/materials/how-alcohol-effects-the-how-marijuana-affects-the-developing-brain-video/). Have a safe summer and keep the conservation going for a strong relationship.
---
June 2, 2021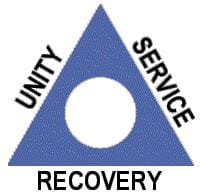 Today's Reminder for those of us living with substance use disorder in our family: Success with the Al-Anon program demands that we think, honestly and in depth, about our attitudes, evaluating our words and actions. When the attitudes change from hostility to forgiveness, from violence to quiet acceptance, our words and actions follow along. (From One Day At A Time in al-Anon). for more information on Al-Anon visit http://al-anon.org.
---
Memorial Day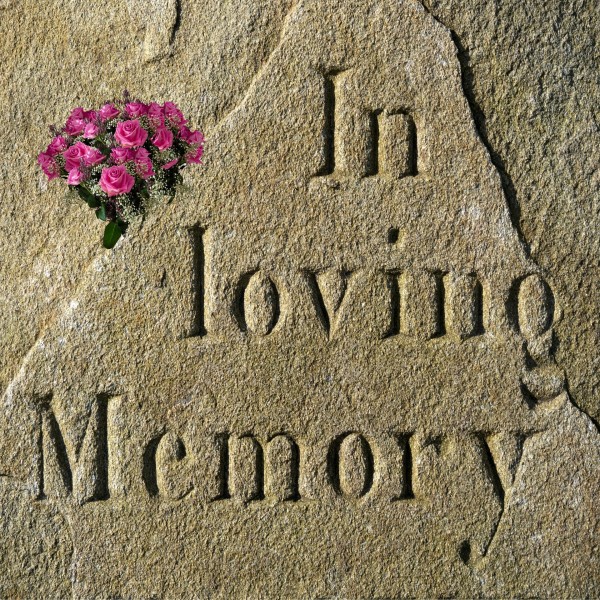 It is the end of May and we are getting ready for summer. As you celebrate Memorial Day, make memories, look through your pictures and honor those who have served our country with their life. Tell the stories and share the family traditions with those today with you. Be safe and take care of those you love.
---
May 28, 2021
From the Illinois Family Resource Center, THANK YOU to those who gave so much. Have a safe holiday. Build memories.
---
May 25, 2021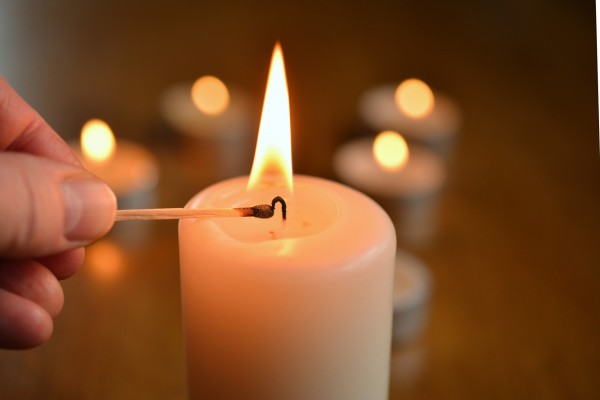 As we enter the last week of May and plan for the Memorial Day weekend ahead, plan to make healthy memories as you reflect on the past year's events. Remember to check out resources available for families addressing substance use disorder (SUDs) for help and support. Our environment may look different but you can keep your family's recovery journey focused. Access the 12-step programs of Alcoholics Anonymous (https://www.aa.org/) and Al-Anon for family and friends. (https://al-anon.org/). Since many meetings are not yet operating face-to-face, check out the links for virtual support and gain peace and calm for your holiday celebration.
---
May 19, 2021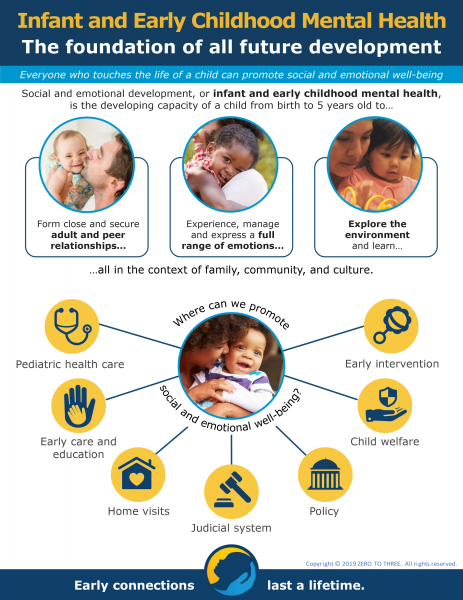 Welcome to the "5 Things Digest" from the National Training and Technical Assistance Center for Child, Youth, and Family Mental Health (NTTAC) Infant and Early Childhood Transformation Team. They are bringing you "5 Things" to know this May, as it is Children's Mental Health Awareness month. The website offers many resources for supporting our young children. Take a look at the link to social and emotional wellbeing offered by 0-3.
Visit: 3310c51d-29f2-4db1-a083-26a442286dec-original.jpg (2550×3300) (zero-to-three.s3.amazonaws.com).
---
May 17, 2021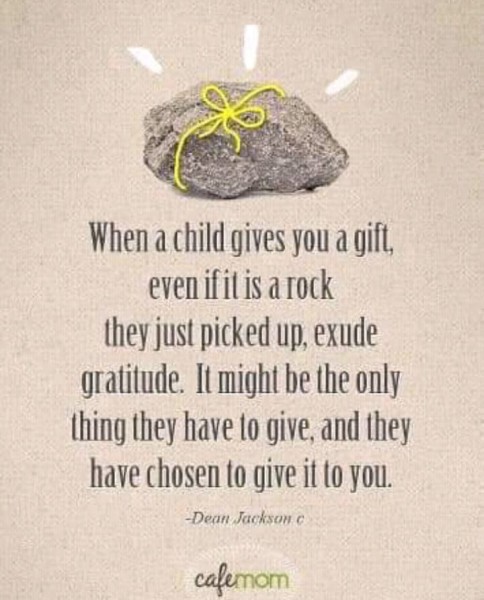 Remember during Mental Health Awareness Month, do not forget the pat year for our little ones. appreciate the small efforts for "normal" by our children. Visit the web pages for ideas to support our children.
---
May 14, 2021
Join Nancy J. Phillips, M.S.–PSY, CAADC, CFPP, coordinator of the Illinois Family Resource Center (IFRC) on May 27, 2021 at 11:00 CDT for an hour of exploring the issues related to family and substance use disorders. Learn more about what the IFRC has to offer. To register visit: https://bit.ly/3w2TyMd. We hope to see you then. contact Nancy Phillips, M.S.Ed. - PSY, CAADC, CFPP, Illinois Family Resource Center, Coordinator, 217-649-8812 (cell) or [Please enable javascript.] with questions.
---
May 12, 2021

May is Mental Health Awareness month. Building strong bonds and connecting to youth can protect their mental health. There is important work to be done to make sure families and schools across the country have what they need to support the health and well-being of our youth. Visit the Adolescent Connectedness | Adolescent & School Health | CDC page of the website for the Centers for Disease Control and Prevention. Connect and support our youth.
---
May 5, 2021
School is almost out for the summer, rather virtual or in person, teachers have been a vital part of the support for our children through the past year's pandemic. To show our appreciation for the dedication and perseverance shown to our students and community every day we say thank you. The past year has been a challenge for all and with the support and encouragement of our teachers and parents working together our children are moving forward.
For some ideas of how to say THANK YOU visit: teacher appreciation thank you note - Bing or https://futureofworking.com/teacher-appreciation-thank-you-notes/#:~:text=%231%20Thank%20you%20for%20being%20the%20best%20teacher,time%20in%20your%20classroom%20will%20last%20a%20lifetime.
---
Mental Health Month
May 2021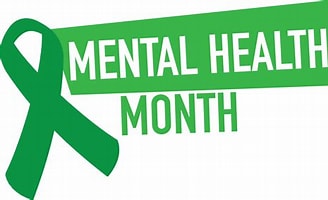 Welcome to the 72nd Mental Health Month! It was originally launched in 1949 by Mental Health America (MHA) and is the most highly known mental health awareness event in the nation. When MHA started Mental Health Month, they communicated the importance of mental health to overall health. Their annual toolkit helps develop and support the resiliency to move our families and communities forward. To access this year's toolkit, visit Full 2021 MHM Toolkit - Image Files Separate.pdf (mhanational.org) and support a healthy environment for you and your family. SO…Celebrate Mental Health Month by taking a few minutes each day for yourself. Whether it's a 5-minute meditation or walk around the block, be sure to prioritize your mental health.
---
April 29, 2021
Today's Reminder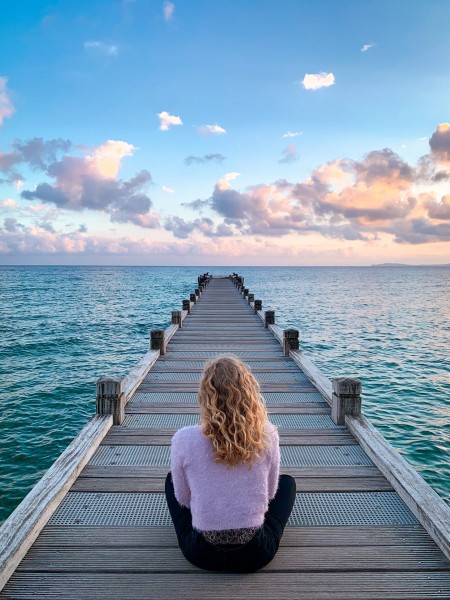 "I am a human being with strengths and weaknesses capable of achievements and mistakes. Because I accept this, I can look closely at myself. Today I will find something to appreciate and something to improve." Take a reflective moment and take care of your recovery journey. Daily reminders are helpful in the chaos of family substance use disorder issues. A great daily resource is the Al-Anon book, "The Courage to Change." For locating an Al-Anon meeting in your area go to: Find an Al-Anon or Alateen Face-to-Face, Phone, or Online Meeting. Have a great day!!!
---
April 27, 2021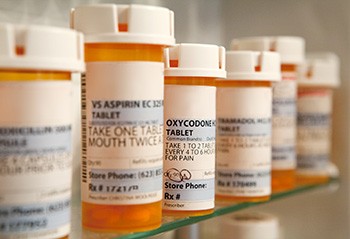 Did you miss the Drug Take Back Day this past weekend? The Drug Enforcement Administration (DEA) has some help for you. We know most people who misuse prescription drugs get them from family, friends, and acquaintances. You can make a difference in the safety of your family and community by keeping track of the medicine you have, by assessing where and how you keep your medications stored and by safely disposing of any unused medications. To safely dispose of unused or expired meds visit the DEA website and the get Smart About drugs publication. Two links to assist you are: How_To_Flyer (getsmartaboutdrugs.gov) and What Should You Do With Your Unused Meds? | Get Smart About Drugs.
---
April 26, 2021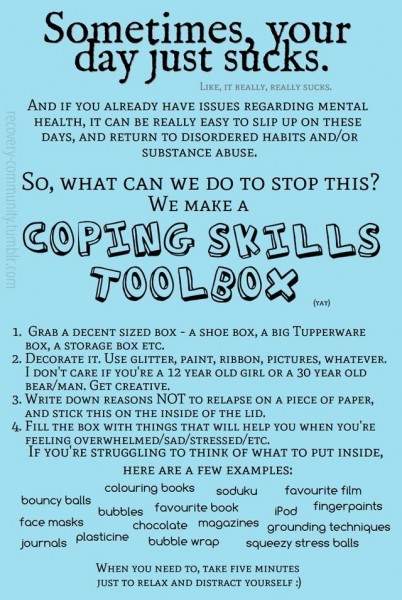 Some days are just better than others. That is especially true if you have a loved one addressing substance use disorder issues. Take time to take care of yourself. Let go of the negative behaviors and feelings that cause you relapse from moving forward. Develop a toolbox of coping skills that work for you. Visit our Illinois Family Resource Center website pages for more ideas of caring for yourself and your family.
---
April 20, 2021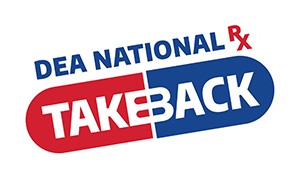 National Prescription Drug Take Back Day is April 24, 2021. It is a safe, convenient, and responsible way to dispose of unused or expired prescription drugs at locations in communities throughout the country. Most people who misuse prescription drugs get them from family, friends, and acquaintances. You can make a difference by keeping track of the medicine you have, by rethinking where and how you keep your medications in your home, and by safely disposing of any unused medications. Take Back Day is from 10 a.m. – 2 p.m. To find a prescription drug disposal place in your area, visit the Drug Enforcement Administration (DEA) website at https://takebackday.dea.gov/. Be responsible with your "left over" prescription drugs and learn how to make your home and community safe.
---
April 16, 2021
Remember as a family member of someone who is experiencing a substance use disorder, you may have these many feelings. BUT it is okay. These are survival skills you feel and and there is support for you as you manage your journey. Visit the Illinois Helpline at https://www.isp.state.il.us/docs/Helpline%20Fact%20Sheet.pdf for more information. Now is the time to take care of yourself in order to help those you love. For more information, visit the Illinois Family Resource Center website pages.
---
April 11, 2021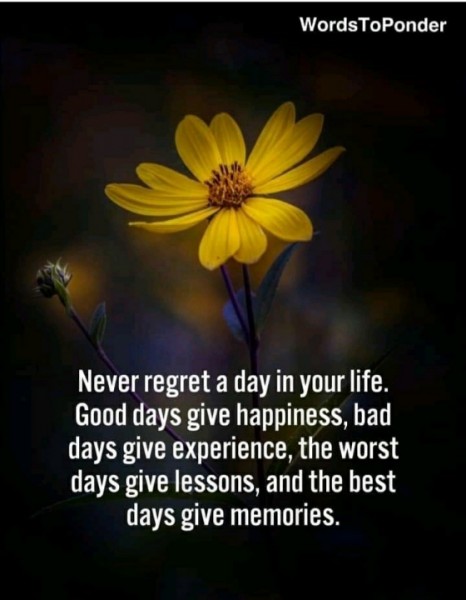 As you travel through the day, appreciate the lessons offered for your recovery journey. The attached saying supports the need for appreciating and learning from each day's experience. Scroll through the pages of the website and find tools for learning from each day.
---
April 9, 2021
T
he Illinois Family Resource Center encourages you to learn more about substance use disorders (SUD's). This month is Alcohol Awareness Month. What better time to educate yourself and your family on the disease and learn strategies for reducing the stigma associated with it. Partners in Prevention offers a link to an Alcohol Awareness Month toolkit to assist communities in supporting health and recovery of their families.
To learn more, visit: https://pipnj.org/aam2021.
---
April 8, 2021
As we, the family, navigate the journey of life and recovery with loved one, it is helpful to have reminders to guide us to our own health and sanity. One of the tested and true resources for support is Al-Anon. This self-help group is for family and friends of those experiencing substance misuse. Today, as we move forward into spring, it seems time to reflect on a Today's Reminder from One Day at a Time in Al-Anon. You have permission to take care of yourself. Read and reflect on your journey. From April 7 daily reading: "I want to remember, every time I'm tempted to take a heavy, somber view of what is happening, that it may not be so bad after all… I'll cultivate a knack for recognizing and enjoying humorous moment."
For more information visit [Please enable javascript.]" target="_blank" rel="noopener">[Please enable javascript.].
---
April 6, 2021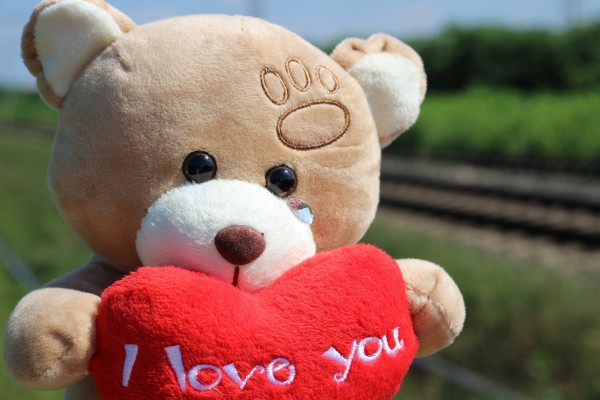 Prevent Child Abuse Illinois shares with us that Child Abuse Prevention Month is underway. They share that the COVID 19 pandemic has had a significant impact on our children and families. It has caused an increase in stress and a change in our normal routines and activities. We have also experienced a decrease in availability of services and support. That means this year, more than ever, it is important that we raise awareness about child abuse prevention and learn how we can create and sustain healthy and safe childhoods for all our children. To learn more about preventive strategies and support in our community's recovery journeys, visit Prevent Child Abuse Illinois and check out the activities and support available. Take care of our children.
---
March 31, 2021
If you are a teen, school is almost out. If you are a parent, hours without a plan may be scary for you. WELL… Are you ready for some fun drug-free outdoor fun? The Just Think Twice, Drug Enforcement Administration (DEA) website has some great ideas for your summer fun. For example, DEA suggests you have 5 or 6 friends meet in your backyard for quick dance party! Bring a tablet and take a dance class online. Try a sidewalk mural or update your camera skills. For more information visit: Are You Ready for Some Socially Distant Fun? | Just Think Twice. While there may be a few activities not available due to the pandemic, there are still a lot of socially distant ways to have fun.
---
March 30, 2021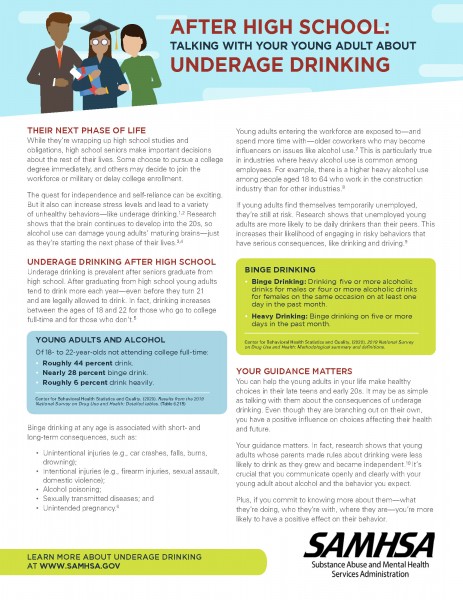 Is your young adult graduating from high school this spring? As a parent be aware that underage drinking is prevalent after seniors graduate high school. Even before turning 21 and being legally allowed to drink, young adults tend to drink more each year. You can help the young adults in your life make healthy choices in their late teens and early 20s. It may be as simple as talking with them about the consequences of underage drinking. Even as they are moving out on their own, you have a positive influence on choices affecting their health and lifestyle. Know your guidance matters. To learn ways to discuss decisions with your young adult, SAMHSA has developed guidelines to help.
Visit After High School: Talking With Your Young Adult About Underage Drinking | SAMHSA Publications and Digital Products.
---
March 26, 2021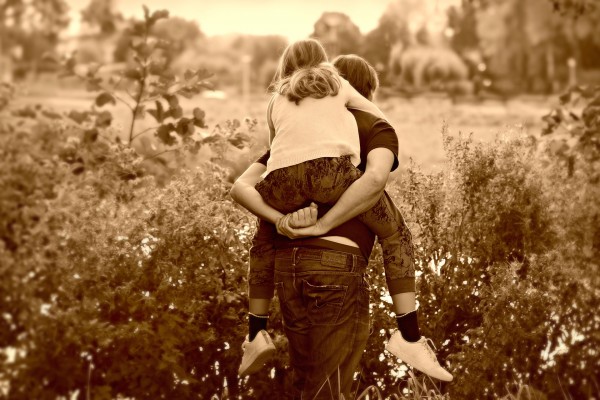 If you work with families within the welfare system, take time to review this resource. The National Center on Substance Abuse and Child Welfare helps communities move toward family-centered care. The NCSACW has prepared a tool to assist professionals gain a better understanding of the substance use treatment and recovery process. Professionals using this tool will be able to make informed referral decisions for services that are a good fit and meet the needs of the parents and families they work with. To review the tool, Understanding Substance Use Disorder Treatment: A Resource Guide for Professionals Referring to Treatment, visit https://ncsacw.samhsa.gov/topics/family-centered-approach.aspx. For more information regarding referrals for treatment services, visit our pages in the Family & Friends website.
---
March 18, 2021
Did you know there is help and support for persons experiencing issues related to gambling? This addiction impacts all the family, financially, emotionally and lifestyle. To learn more about the issues of gambling and the help available, visit Home | We Know the Feeling.
---
March 17, 2021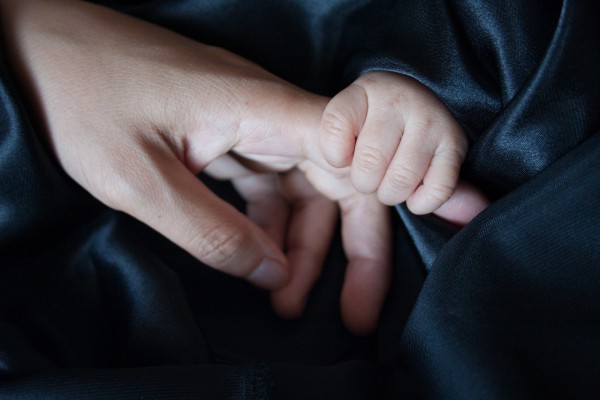 Everyone who works with families is experiencing many challenges. People have lost their incomes, while essential workers to go to work afraid of becoming ill and/or infecting their families. Parents are becoming the school teachers and stressed taking care of little kids too. Many are working from home if they still have a job and trying to balance their life. Children struggle too, especially when the persons hey rely on have strained interactions, relationships, lack resources. Research indicates sometimes even abuse and neglect are part of the environment. If this describes the families you are working with, take time to learn more about strengths-based practices. The Center for the Study of Social Policy, Strengthening Families Protective Factors Framework, offers a six-step tool to help you stay grounded in family strengths and help families succeed even in crisis. Explore the Strengths-Based Steps for Engaging with Families at Strengthening-Families-COVID-tool-for-workers-FINAL.pdf (cssp.org) or Strengthening Families | Center for the Study of Social Policy (cssp.org). Take care of yourself in this environment.
---
March 12, 2021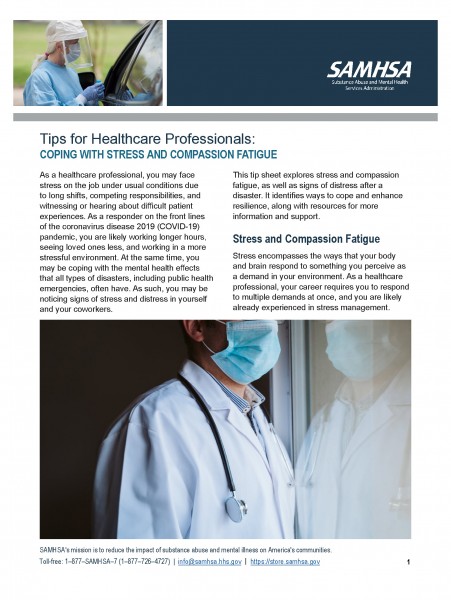 Are you a person providing healthcare in these times of the COVID-19 pandemic? With the continuing restrictions related to social distancing and masks, those of you providing the needed support services for our health may need your own support. The Substance Abuse & Mental Health Services Administration (SAMHSA) has developed a tip sheet, Tips for Healthcare Professionals: Coping with Stress and Compassion Fatigue, that explores stress and compassion fatigue, as well as signs of distress after a disaster. It identifies ways to cope and enhance resilience, along with resources for more information and support. Hint: If you are a volunteer in this environment, this tip sheet is a good resource for you too.
Here's the Latest. https://store.samhsa.gov/sites/default/files/product_thumbnails/PEP20-01-01-016%20-%20Thumbnail.jpg for more information.
---
March 2021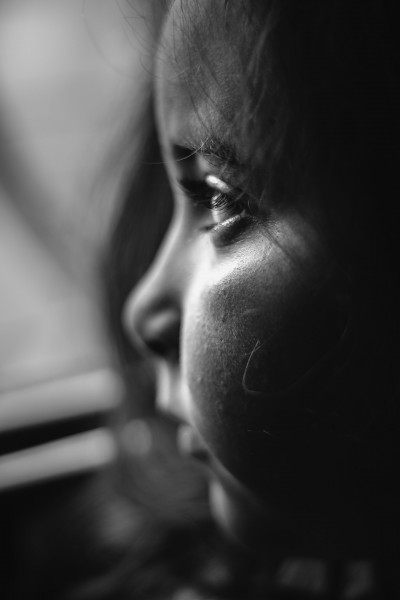 We are often reading or hearing about traumatic stress and the impact of the past year on our children and their families. You may not understand what "trauma" is or how it is defined. The National Child Traumatic Stress Network (NCTSN) describes it this way: "Children who suffer from child traumatic stress are those who have been exposed to one or more traumas over the course of their lives and develop reactions that persist and affect their daily lives after the events have ended." It is important to understand the issues related to trauma, especially if you are experiencing some life issues yourself related to a recovery journey for substances or mental health. Learn more about how to help your children and yourself in accessing support for trauma. Visit What is Child Trauma? | The National Child Traumatic Stress Network (nctsn.org) for more information.
---
March 4, 2021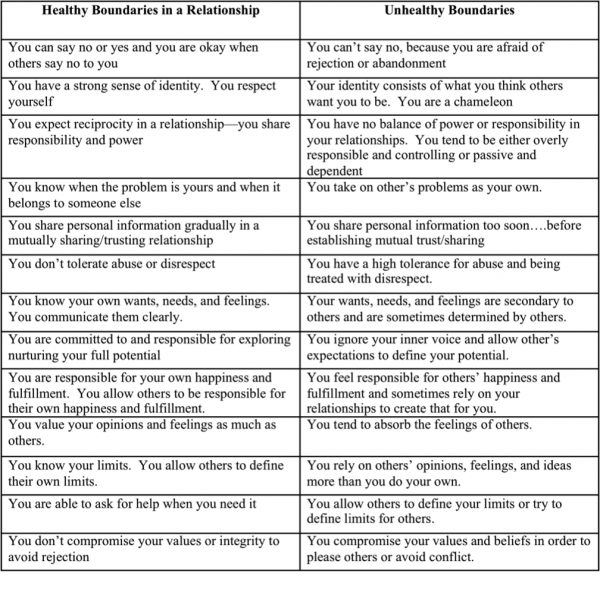 If you are a family member who loves a person with substance use disorder, keeping yourself healthy can be a challenge. The stress and chaos often found in relationships may test your physical and mental health. One way to address the issue and move forward in your life is to set healthy boundaries. Defining boundary for your situation is the key to implementing the action. Review the information below. (author unknown). Identify the issues you can work on to be a stronger, healthier family member. Learn more about family wellness and support at the Illinois Family Resource Center's Family & Friends page: Let's Talk.
---
March 3, 2021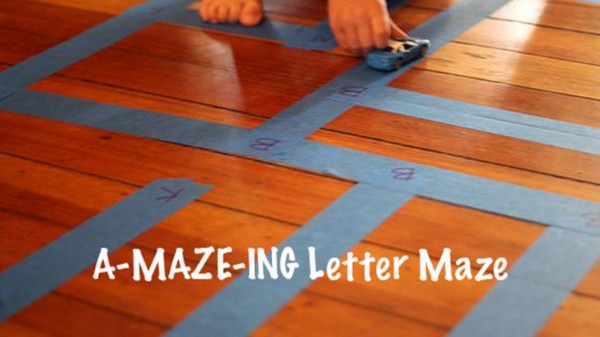 March is here and that means "spring break" is close for many young people and their caregivers. For many families, learning has been a combination of home schooling, classroom learning or both. For the younger children this may be a real confusing time since they are just learning about formal "learning." As a caregiver, especially as we continue to manage the new environment created this past year, the Public Broadcasting System (PBS) has some impactful activities for you to access and make your "spring break" a productive and fun interaction with the children. Making this a good time is part of supporting our younger ones who struggle feeling of confusion about the changes in family life and the stresses they witness. For a fun "break" visit check out the game and activity menu at Games | Sesame Street | PBSKids. Have a good "spring break."
---
March 1, 2021
As we enter March, the weather is warmer, the spring rains have begun and it is a time to look ahead with peace and hope for all who have struggled to manage the "new normal" we have experienced. This is especially true for persons on a recovery journey from substance use. Take a few moments this morning and think about the strengths you have shown during this time. Generate a "grateful" list and share in a peaceful moment with a person you love. Enter the coming spring with a new energy and find support on your recovery experience. For more support on your journey each day, review the Illinois Family Resource Center website pages for tips on taking care of yourself. Find peace and move into the new season in a healthy way.
---
February 24, 2021
God Grant me the serenity
To accept the things I cannot change;
Courage to change the things I can;
And wisdom to know the difference.
These words, known as the Serenity Prayer, provide peace and support to many members of 12-step and other self-help groups such as Alcoholics Anonymous (AA) and Al-Anon in their daily lives. The prayer helps people live a philosophy to assist in a balance between acceptance and change. These 25 words are just the beginning of the full prayer. For more information on the history of the Serenity Prayer, visit The Serenity Prayer and Twelve Step Recovery | Hazelden Betty Ford. Explore the peace and hope these words may bring to families impacted by substance use disorder.
---
February 23, 2021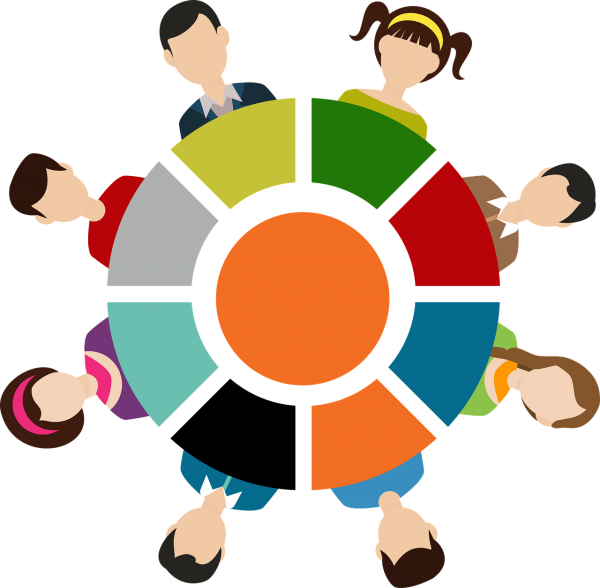 Are you concerned about a loved one's substance use? Remember, take care of yourself. Be aware recovery support groups can be beneficial for people whose loved ones have substance use disorder. You may benefit in talking with families who have loved ones struggling with addiction. Support groups within communities or offered virtually, may allow you to openly express your feelings. Counseling may also be helpful to learn how to manage your family chaos and move forward in a healthy way. Check out the following: Celebrate Recovery at Celebrate Recovery Locator Map (crgroups.info), Al-Anon at Al-Anon Meeting Search | Al-Anon Family Groups (al-anon.org), SMART Recovery at SMART Recovery Family & Friends | Addiction Help for Family Members - SMART Recovery, and Nar-Anon at Find a Meeting — Nar-Anon Family Groups (nar-anon.org).
---
February 22, 2015
Thank you to the author of the following thoughts. As a family member, it is often hard to focus on the disease rather than the behavior. Be caring of yourself and the ones you love. Review the variety of Illinois Family Resource Center website pages that address substance use disorder and the support for family.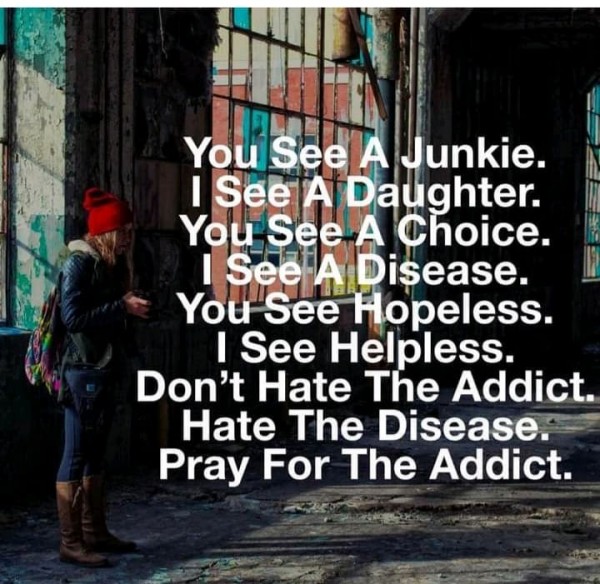 ---
February 19, 2015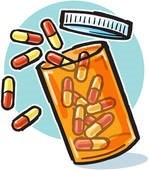 What are prescription opioids? We hear references and warnings regarding opioid drugs, especially prescription drugs. It important to understand the appropriate use and the potential risk with prescription opioids. The National Institute on Drug Abuse (NIDA) tells us that opioids are a class of drugs naturally found in the opium poppy plant. Opioids are prescribed as medicine because they contain chemicals that relax the body and relieve pain. Opioids are sometimes used for non-medical reasons because they can make people feel very relaxed and "high. This is dangerous because opioids can be highly addictive, and overdoses and death are common. Keep you and your family safe. Learn more about the use/misuse of opioids.
Visit the NIDA information at: Prescription Opioids DrugFacts | National Institute on Drug Abuse (NIDA).
---
February 17, 2021

February is Black History Month— and as we enter the last part of the month, the Illinois Family Resource Center encourages you to continue teaching your child about Black History. As you begin exploring the Black scientists, politicians, activists, artists, and more who have been a part of U.S. history, it is a good time to encourage your child's interest about their contributions. Discussing these achievements encourages understanding. It helps teach children how to connect their personal experiences with the experiences of others. The Public Broadcasting Service (PBS) offers many activities, age appropriate, to assist you in this endeavor. As a parent, these resources offered by PBS can enhance your opportunities to experience new areas of learning with your child.
Visit: Celebrating Black Leaders | PBS KIDS for Parents to appreciate more of our history.
---
February 12, 2021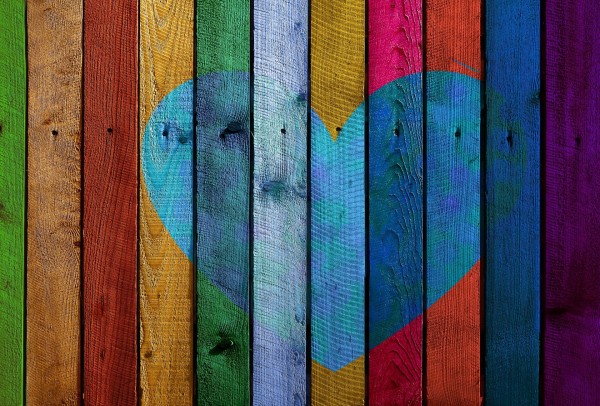 Loving someone experiencing a substance use disorder is difficult at times. Understanding and forgiving takes work but it is worth the effort to support those you love, including yourself. Valentines Day is this weekend. Take this day to let those you care about know you love and care. The Substance Abuse and Mental Health Administration has some resources to offer. Visit Parents and Families | SAMHSA to gather tools for understanding and moving forward.
---
February 10, 2021

Register Now for National Drug and Alcohol Facts Week® In these stressful times, our efforts to empower teens and young adults in making informed decisions about drugs and alcohol are more important than ever. The National Institute on Drug Abuse (NIDA) invites you to support our teens by joining the National Drug and Alcohol Facts Week® (NDAFW), March 22–28, 2021. NDAFW is a week-long national health observance that highlights the science-based facts about how drugs and alcohol affect the brain/body. You can support our teens by sponsoring a NDAFW group activity.
To find out more about this challenging week, visit Get Activity Ideas | NIDA for Teens (drugabuse.gov).
---
February 8, 2021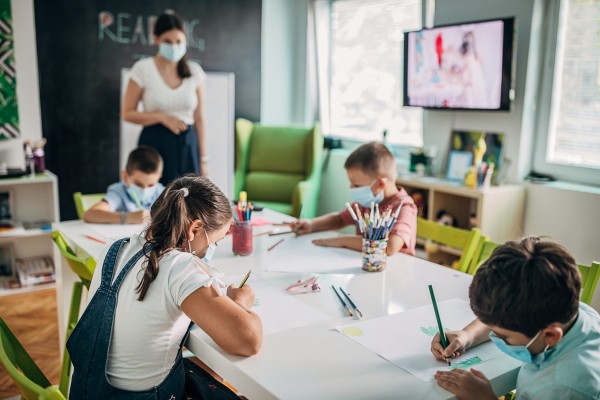 With COVID 19 continuing, schools and families are still struggling with how to best support our children as they are learning. Some children are in school, some virtual. The Centers for Disease Control and Prevention (CDC) has identified steps schools and parents can take to support healthy dietary behaviors and develop a positive social emotional climate for our children's learning. School nutrition policies and practices can impact the overall learning and social climate. They can support core competencies. As a parent or family member on a recovery journey, this information supports a healthier environment for recovery of all. Work with your schools in addressing these CDC policy ideas to enhance your child's learning. Go to the Friends & Families page: Here's the Latest. Learn how schools can support the learning process in the stressful times with dietary approaches.
---
February 5, 2021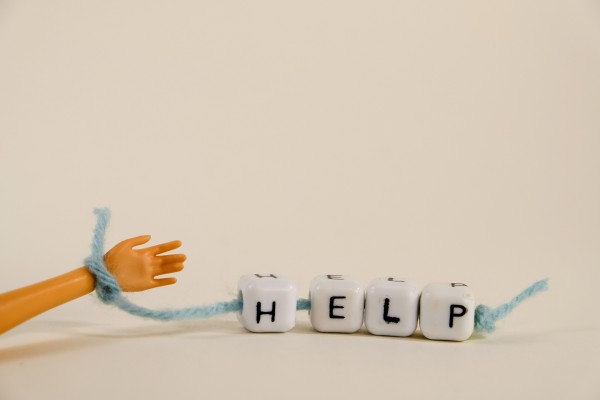 Do you suspect a family member is living with a substance use disorder (SUDs)? When a family member is experiencing SUDs, it can affect more than just the person in need of recovery. You, as family, are likely to notice when your loved one is experiencing changes in their mood or behavior. It is important to know you can help your loved one connect to treatment, resources, and services to begin and stay on their recovery journey. Remember, it is also important for you to understand the need to prioritize your own health as well, when supporting your loved one. For help with a substance use disorder, check out the Illinois Family Resource Centers Families & Friends web page Recognizing Substance Use Disorders.
---
January 29, 2021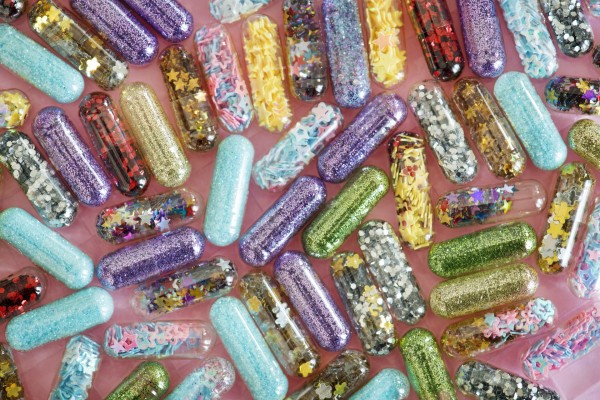 Remember: Sharing prescription drugs with family members or friends is illegal. Did you know that next to marijuana and alcohol, prescription drugs are the most generally abused substances by our teens? These can be addictive and have harmful effects such as an overdose. This is especially true when used along with other mood-altering substances. Many teens obtain prescription drugs from their family or friends. Teens find prescription drugs and over-the-counter (OTC) drugs wherever the medicine is kept, and they know where it is. Want to learn more? The Drug Enforcement Administration (DEA) has a publication, Prescription for Disaster, to help you understand the issues. Take a look.
You will find it at Prescription for Disaster: How Teens Misuse Medicine (getsmartaboutdrugs.gov).
---
January 28, 2021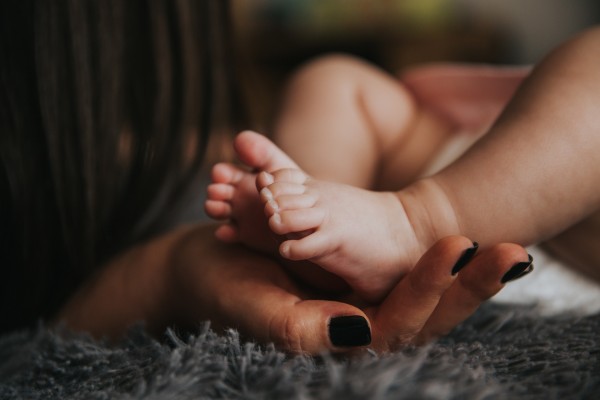 As we explore the impact of substance use disorder on our families, one of the most often misunderstood is the youngest family members, the children. The children may be impacted by caregiver's inability to parent and provide safe and nurturing structure. The National Alliance for Drug Endangered Children (DEC) works at bringing our communities and the professionals to address the needs of families and children in unique and new ways. Explore the work and training being provided by DEC. For a better understanding of the issues, visit National Alliance For Drug Endangered Children (nationaldec.org), (https://www.nationaldec.org). Learn ways to help protect our high-risk children in supportive and caring ways.
---
January 26, 2021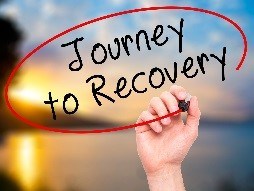 Having a family member or other loved one with a substance use disorder is tough. It's often confusing how you can help them with their issues. As family we want to help our children and keep them out of trouble. We struggle with not wanting to overstep boundaries. Be aware that enabling and helping are two different behaviors when addressing response to a loved one's disorder. The American Psychological Association defines enabling as "a process whereby someone (i.e., the enabler) contributes to continued maladaptive or pathological behavior (e.g., child abuse, substance abuse) in another person." Helping is supporting the treatment and recovery journey, setting boundaries to manage your responses in a healthy manner and allowing your loved one to address the consequences of their use. To find more information regarding family support, browse the postings.
---
January 25, 2021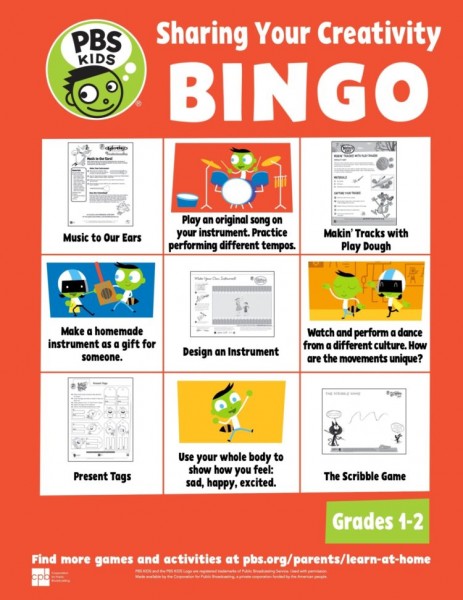 Do your kids finish activities faster than you can catch up with? With the continued COVID concerns, you, as parents, are more challenged to help your children learn and stay busy. If you are on your own recovery journey at this time, the extra demand on your resources adds stress. The Public Broadcasting Service, (PBS) offers printable activity packets you may download to keep your kids playing and learning for hours. The booklets are packed with crafts, games, and activities your family will love. Support your kids with interactive fun.
You will find these resources at: https://www.pbs.org/parents/printables/learn-along-bingo-for-ages-6-8-sharing-your-creativity.
---
January 19, 2021
The coronavirus and the ongoing predicament that's resulted has changed many things. It has created "new normal" for our daily lives. Just be aware that even during this time, your children are still developing by learning, and growing. Everyone, parents and caregivers, can help support a child's healthy development in just a few minutes at a time with some simple, free activities can make a difference. The Center on the Developing Child at Harvard University has compiled some suggestions to use to make this growth continue and possibly reduce some of your stress. Take a look at the resources offered on their website by visiting https://46y5eh11fhgw3ve3ytpwxt9r-wpengine.netdna-ssl.com/wp-content/uploads/2017/06/HCDC_ServeReturn_for_Parents_Caregivers_2019.pdf. Use the challenging times to promote your bonding and learning with your child.
---
January 15, 2021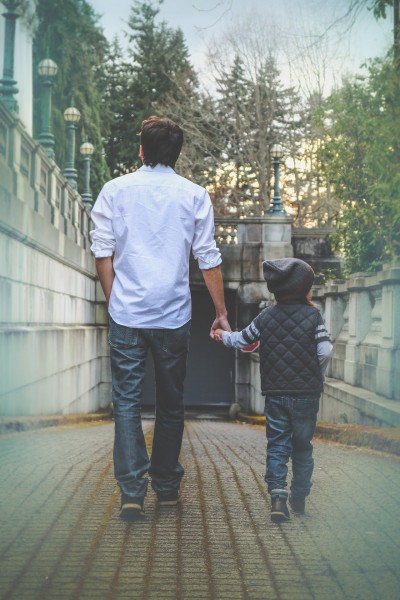 Are your children are looking for your help to understand what's going on with the riots at the U.S. Capitol last week? Having an open and honest talk with your children is important, but it's also important to take a moment for yourself before boarding this journey. The South Southwest MHTTC has some suggestions for you as parents. It's okay to not know all of the answers to your children's questions. Parents are having their own concerns. In addition, some are struggling with their own recovery journey and the stress the riots have created. It can be difficult to address these questions for anyone at any time. Get some direction and support. Visit: Talking With Your Children After Riots at U.S. Capitol | Mental Health Technology Transfer Center (MHTTC) Network. Give yourself credit for addressing and answering their questions. In addition, visit the other Illinois Family Resource Center website pages for more communication suggestions.