Sometimes change happens an hour at a time
Recognizing Substance Use Disorders
November 2021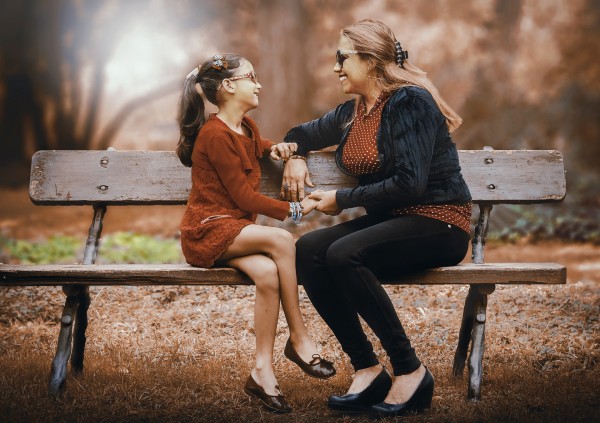 Addiction affects not only individuals, but the family members and friends of the person struggling with substance use disorder. A reminder that addiction is a family disease. As families join in the treatment process, it can be helpful for recovery of the entire family and the family's growth process as a supportive system.
Check out the information to assist families from Hazelden Betty Ford at Helping Families Cope with Addiction | Research Update | Hazelden Betty Ford.
---
October 29, 2021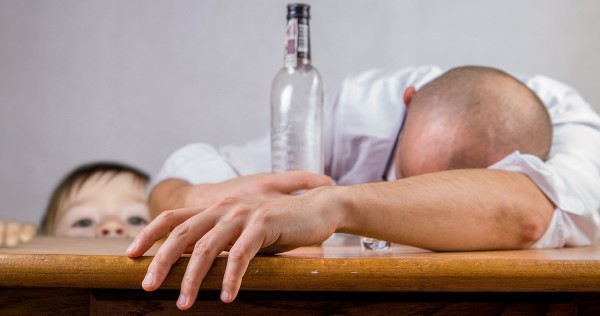 With the best of intentions, families can fall into unhealthy roles when attempting to cope with a loved one's alcohol or drug addiction. Enabling, denying, blaming and preoccupation are common coping behaviors. Hazelden Betty Ford offers an opportunity to learn more. Host William C. Moyers talks with therapists regarding how addiction affects the family system, what it means to "detach with love." They also discuss why helping a loved one who has addiction starts with getting help for yourself.
Visit Family Roles When Addiction Takes Hold - YouTube.
---
October 2021
What do you do to dispose of your unused medication? Do you know the resources for doing this in a safe manner? The Drug Enforcement Administration (DEA) challenges you to take a quiz and learn more about safe ways to accomplish this. Remember, many people who misuse prescription drugs get them from family, friends, and acquaintances. You can make a difference by properly disposing your unused medication. Take the challenge and learn: https://www.getsmartaboutdrugs.gov/.../quiz-proper-drug...
---
May 2021
Join Nancy J. Phillips, M.S.–PSY, CAADC, CFPP, coordinator of the Illinois Family Resource Center (IFRC) on May 27, 2021 at 11:00 CDT for an hour of exploring the issues related to family and substance use disorders. Learn more about what the IFRC has to offer. To register visit: https://bit.ly/3w2TyMd. We hope to see you then.
---
February 2021
Help for All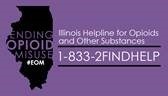 Do you suspect a family member is living with a substance use disorder (SUDs)? When a family member is experiencing SUDs, it can affect more than just the person in need of recovery. You, as family, are likely to notice when your loved one is experiencing changes in their mood or behavior. While there is no one-size-fits-all solution for helping a family member who is drinking too much, using drugs, or dealing with a mental illness, research shows that your support can play a major role in helping. It is important to know you can help your loved one connect to treatment, resources, and services to begin and stay on their recovery journey. It is also important to remember that the unique challenges that come from helping a loved one with a substance use disorder can be demanding, so you should take steps to prioritize your own health as well. The Illinois Family Resource Center encourages families to be open to the options of support groups or family therapy and counseling. This can improve treatment effectiveness by supporting the whole family. For help with a substance use disorder, check out the Illinois Helpline at: https://helplineil.org/ or the SAMHSA National Helpline at 1-800-662-HELP (4357).
Take a look at the SAMHSA Families Family Support Guide at https://www.samhsa.gov/families. for more help, visit Resources for Families Coping with Mental and Substance Use Disorders | SAMHSA.
---
January 2021
Helping Children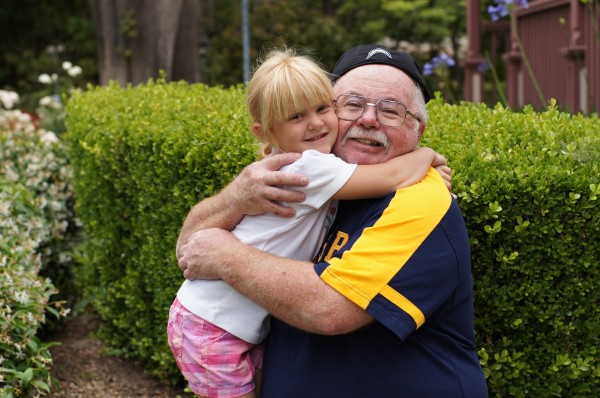 Who is there when parents are working on their recovery journey? When the parent focus is on sobriety, children can feel left out. Often the child turns to someone who has shared in some way that they are available making it feel safe for the child to talk. It could be a grandparent, the neighbor who cares, or a coach the child can trust with their "biggest worry." The goal is to put tools in the hands of caring family/friends they can be a consistent support and be an advocate for the child by helping the addicted parent on their journey. The National Association for Children of Addiction offers important information to support our families and their children. Visit The Power of Forgiveness in Family Recovery - Nacoa for more materials.
---
Recovery High School
December 2020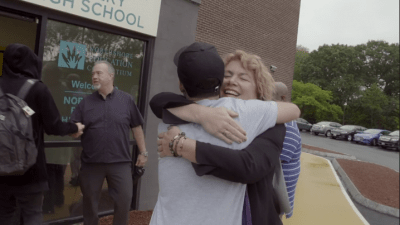 Did you know that there are some high schools actually designed for students who are recovering from substance use disorders? The National Institute on Drug Abuse features one school on their teen website. Take a minute to explore the following: "16 and Recovering": How One School Supports Students On Their Road to Recovery. View the video information that highlights Ms. Lipinski as she explains why she started the Northshore Recovery High School. You may not have this resource in your community but as a family member of a young person on a recovery journey, there may be some new concepts to support your young person.
Go to: https://teens.drugabuse.gov/blog/post/16-and-recovering-how-one-school-supports-students-their-road-recovery?utm_source=teenRSS&utm_medium=email&utm_campaign=teen-Blog.
---
Stop and Listen
October 2020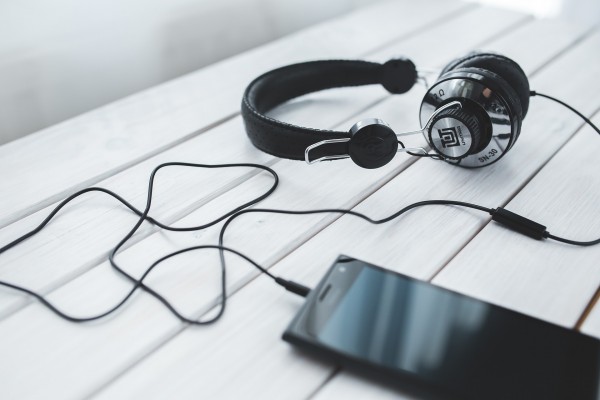 Sometimes understanding the chaos of being in a family or relationship with someone experiencing substance use disorder (SUDs) is overwhelming. AND, sometimes something as simple as listening to other's personal stories may help you through the roughest times. The Partnership to End Addiction offers a group of personal stories on their website. Take a minute to cruise the personal stories of those on a recovery journey if you are a person with SUDs or impacted as a family person. Learn you are not alone.
---
September 2020
National Institute on Alcohol Abuse and Alcoholism (NIAAA)
Step One
Are you concerned that someone you care about is struggling with a substance use disorder (SUDs) and you are not sure how to handle it during the COVID-19 issues? Over the next three postings the Illinois Family Resource Center will give you some resources generated by the National Institute on Alcohol Abuse and Alcoholism (NIAAA). Be aware that even during the COVID-19 emergency, you can get quality alcohol treatment through telehealth care. In your treatment search, ask providers if they provide virtual or phone sessions. There are thousands of SUDs providers nationwide. We'll show you how to search trusted directories to find some that meet your needs. There are three types of providers. You can compare all the options. For assistance, visit https://alcoholtreatment.niaaa.nih.gov/how-to-find-alcohol-treatment/step-1-search-trusted-sources-to-find-providers. Next time we will discuss the next step to trusted treatment services.
Step Two
As we head into the weekend, let's look at Step Two that the National Institute on Alcohol Abuse and Alcoholism (NIAAA) offers to assist you in accessing treatment services. After you've found some treatment options, set aside time to contact the providers on your list. NIAAA offers both what to ask providers and what to listen for in the answers. This will help you find higher-quality care that is a good fit for your situation. Visit https://alcoholtreatment.niaaa.nih.gov/how-to-find-alcohol-treatment/how-to-search-what-to-ask/step-2-ask-10-recommended-questions. For more information check out the Illinois Family Resource Center.
Step Three
Today we begin the last week of September. As we look into the fall and the coming holidays, the Illinois Family Resource Center wants to complete our look at the National Institute on Alcohol Abuse and Alcoholism (NIAAA) treatment steps. Step Three assists in finding quality care for families experiencing substance use disorder (SUDs) issues. With the COVID-19 matters, understanding the process of Telehealth for SUD's has become even more important. Treatment for alcohol use disorder (AUD) comes in many forms. How can you recognize quality care? NIAAA offers five signs to look for. Be aware that in many states, insurance companies and Medicaid now cover "telehealth" services. These are phone or video sessions for talk therapy or medical care. NIAAA offers the Navigator to support you finding higher-quality alcohol telehealth services. Regardless of where or how you seek treatment, it's important to look for approaches that are "evidence-based." This means the treatments are backed by large, well-designed studies. View Step Three at: https://alcoholtreatment.niaaa.nih.gov/how-to-find-alcohol-treatment/step-3-choose-quality-care.
---
Help with Virtual Al-Anon
September 2020
Who are Al-Anon members? Al-Anon members are people, just like you, who are worried about someone with a drinking problem. With our continuing challenge of living during this time of the COVID-19 pandemic, al-anon.org shares many Al-Anon groups scrambled to find ways to continue to meet and chosen to meet temporarily online. If you are a newcomer to this support organization, Al-Anon has a link to help you access the support even in this stressful time. It is clear that Al-Anon members realize the importance of welcoming newcomers and they offer hope to you despite the restrictions of the pandemic. Taking care of yourself is as important for you as recovery is for your loved one.
To begin, visit https://al-anon.org/blog/welcoming-newcomers-to-electronic-meetings/.
---
Why Do Our Youth Use Substances?
August 2020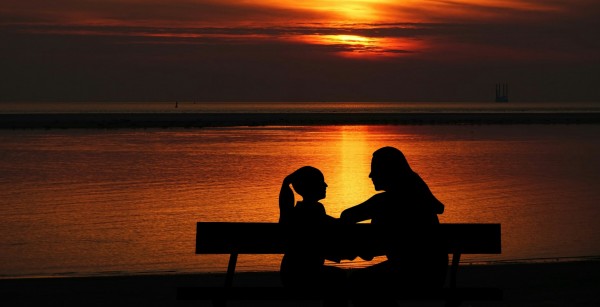 As a parent, grandparent or community member, do you ever wonder why teens use drugs? Understanding the reasons why our teens use may help us prevent the use and misuse of substances by our youth. Research indicates that the following has an influence of decisions of our youth:
Relieve boredom
Feel good
Forget their troubles and relax
Satisfy their curiosity
Ease their pain
Feel grown up
Show their independence
Belong to a specific group
However, we know effective drug prevention focuses on reducing the risk factors and strengthening the protective factors related to substance abuse. These factors influence your child's likelihood to use. To learn more about the risk and protective factors and the impact they have on our youth, access the Drug Enforcement Administration's booklet, Growing up Drug Free: A Parent's Guide to Prevention, at www.getsmartaboutdrugs.com or on the U.S. Department of Education website at http://www2.ed.gov/ about/offices/list/oese/oshs/growingupdrugfree.pdf. To begin your learning, take a minute to view the video, Understanding the "Why" Behind Your Child's Substance Use from Partnership for Drug-Free Kids. View at
https://www.getsmartaboutdrugs.gov/family/why-do-teens-use-drugs#WhyBehindSubstanceUse.
---
Cigarette Smoking: Is It Dangerous for Your Pregnancy?
July 2020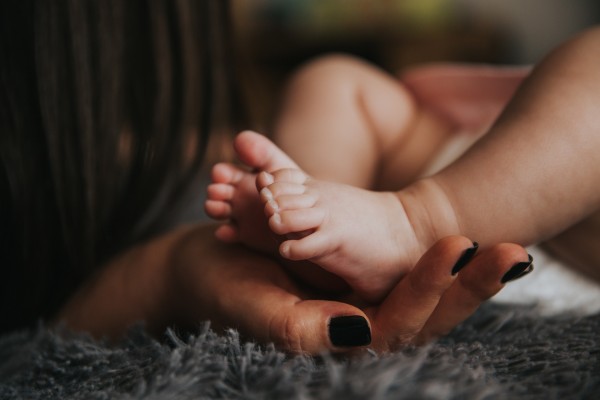 Are you a new mom-to-be? Are you on a substance use disorder (SUD's) recovery journey? Are you still smoking cigarettes as part of your recovery? If so, take a few minutes to learn some important information about smoking and pregnancy. Since cigarette use is often one of the last substances a person early in recovery is ready to address, let's explore. If you have questions such as:
Can cigarette smoke increase the chance for a miscarriage?
Can smoking cigarettes during my pregnancy cause a birth defect?
If I continue to smoke cigarettes at the end of my pregnancy, could my baby to have withdrawal after birth?
Can I smoke cigarettes when I am breastfeeding?
The MotherToBaby webpage has some responses to these and many other questions. To help you or those you love have a healthy and fun pregnancy experience, visit https://mothertobaby.org/fact-sheets/cigarette-smoking-pregnancy/. Be healthy, be aware and be safe for you and your baby.
---
PAWS
June 2020
PAWS… It's not your pet's feet! PAWS, Post-Acute Withdrawal Syndrome, is a family of lingering effects of drug and alcohol withdrawal. As a family member, the more you know and understand about the symptoms of early recovery, the more support you may be for your loved one and the less stress and confusion you may experience as you move forward. PAWS may be mildly unpleasant or seriously uncomfortable. They are withdrawal symptoms that often come with the territory when you're in early recovery from substance use disorder. More important, even though PAWS is a temporary condition, the symptoms can become a powerful relapse factor. This is true even for people who are fully devoted to staying clean and sober. Thus, your understanding and support is important.
Remember, PAWS symptoms are a passing occurrence. Withdrawal syndrome as the brain's way of correcting the chemical imbalances it suffered during active addiction. A few of the symptoms you may see in your loved one are:
Foggy thinking/trouble remembering
Urges and cravings
Irritability or hostility
Sleep disturbances—insomnia or vivid dreams
Anxiety or panic
Avoiding post-acute withdrawal syndrome isn't possible but you can learn how to support your loved one and help them through the process. They can learn to effectively manage symptoms, thus reducing the risk of relapse. While every person's withdrawal pattern is a little different, the process may take six months to two years before the brain again naturally produces the necessary chemicals of endorphins and dopamine.
---
---
May 14, 2020
Know the Risks of Marijuana

"Approximately 1 in 10 people who use marijuana will become addicted. When they start before age 18, the rate of addiction rises to 1 in 6." (SAMHSA)
Know the risks of marijuana use before you use. That is the challenge from the Substance Abuse and Mental Health Services Administration (SAMHSA) in regard to the use of marijuana. With recreational use of marijuana legal in Illinois for those over 21 years of age, it important to know the risk associated with using. That is especially true with our current social distancing status in Illinois. Marijuana use comes with real risks that can impact a person's health and life.
Marijuana use in the U.S. is growing. Marijuana use among all adult age groups, both sexes, as well as pregnant women is going up. The perception of how harmful marijuana use can be is declining and many young people today do not consider marijuana use a risky behavior.
Because today's marijuana is stronger than ever before, people can and do become addicted to marijuana. But there are real risks for people who use marijuana. Nationally, the reported use of all substances has increased with the pandemic and isolation. Take the SAMHSA challenge and see how much you really know about the effects and risks of marijuana! You might be surprised. Let's test your marijuana IQ.
You need 80% correct to pass. Good luck! Visit: https://www.samhsa.gov/marijuana-quiz
---
Don't Forget the 3 C's!!
April 2020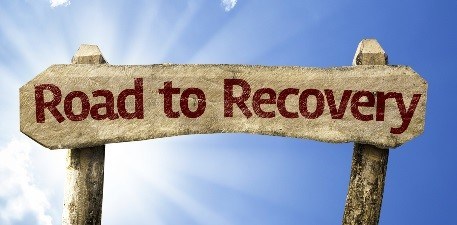 "I didn't Cause it;"
"I can't Control it;"
"I can't Cure it."
If you are a family member or a good friend of a person experiencing a substance use disorder (SUD's), remember the three C's that may assist you to cope with this situation. As we go through the COVID-19 pandemic, it is easy for those of us not in a relationship with an active substance using person to forget what the stress, worry and anxiety may be. Since we know persons with SUD's impact others' lives, it becomes even more important for us to offer support for taking care of yourself. One way is to offer education regarding SUD's. Learning what SUD's is and how it progresses will help you understand that you did not CAUSE their use no matter what your family member may accuse you of. As you move forward you most likely have tried some strategies to CONTROL your family members use, but without success. If you believe their continued use is your "fault," learn that this is not your failure. Understanding that SUD's is a chronic disease and there is no CURE that you can perform to solve the issue.
A healthy recovery journey is possible for both your family member and for you. It is important to know a healthy recovery is a lifelong process and is most successful with the support of 12-Step meetings or other recovery self-help groups. However, an important first step to consider is family treatment provided by a trained SUD's treatment provider. Take this opportunity to learn and to move forward. Treatment is available virtually, even in this COVID-19 crisis. BE SAFE.
---
Now What?
February 2020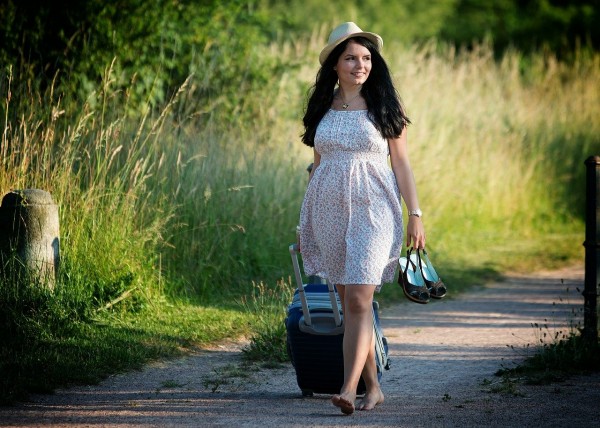 NOW WHAT? If your teen or young adult is coming home from residential treatment for substance use disorder services or completing outpatient services, this question is a valid one. Hopefully this resource will assist in giving you some direction. Early recovery is a scary time for those of us who love and care about a person beginning their recovery journey. Ideally, as a family member, you have also received some services to assist in addressing the chaos that SUD's creates in a relationship either as a parent, grandparent, sibling, child or friend.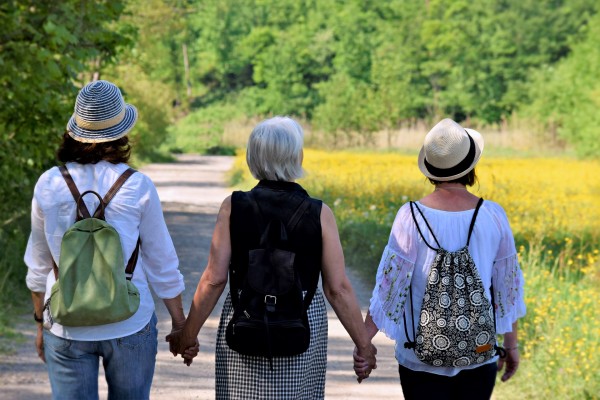 The Treatment Research Institute and Partnership For Drug-Free Kids has developed a resource guide to assist us in answering the NOW WHAT? question. The guide, CONTINUING CARE, A Parent's Guide to Your Teen's Recovery from Substance Abuse, offers us some ideas to implement as we move forward in our relationship. The guide is downloadable in PDF format. It covers what you need to know about how to best support your loved one after he or she finishes addiction treatment. Explore what this resource has to offer for a healthy future for you and your family.
---
Navigating Teen Substance Use Disorder Treatment
June 2019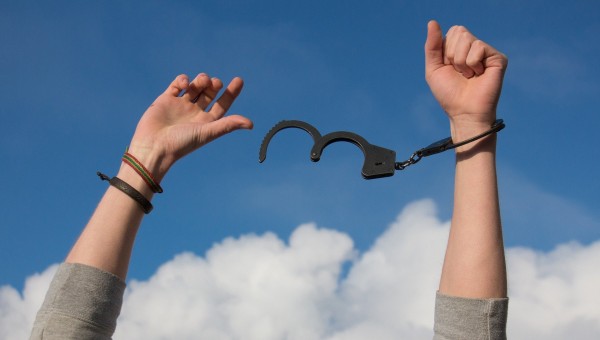 As a parent or significant other, realizing that your family member may be experiencing a substance use disorder can leave you feeling overwhelmed and bewildered. You may begin blaming yourself or others for the behavior. Not understanding what influences a person's decision can be frustrating. However, it is very important to move from blame into action. The research supports that the primary element influencing successful treatment and recovery for teenagers and young adults is parent and family involvement. (Illinois Division of Alcoholism and Substance Abuse/Illinois Federation of Families, 2008).
Often you do not know where to begin in the attempt to find help for your loved one. The National Institute on Drug Abuse (NIDA) and the Illinois Division of Substance Use Prevention and Recovery in collaboration with the Illinois Federation of Families (SUPR/IFF) have developed and published guidelines for navigating the journey. As your family member seeks help there are five recommended questions to ask:
Does the program use treatments backed by scientific evidence?

Effective treatments ideally include a variety of treatment settings and approaches.

Does the program tailor treatment to the needs of each patient?

No single treatment is right for everyone. The best treatment addresses each person's various needs.

Does the program adapt treatment as the patient's needs change?

Individual treatment plans and services must be assessed and modified to meet a patient's changing needs.

Is the duration of treatment sufficient?

Remaining in treatment for the right period of time is critical to recovery. It will vary for each patient.

How do 12-step or similar recovery programs fit into the treatment process?

Self-help groups complement and extend the effects of professional treatment.
Source; NIDA, 2013
Upon identifying an agency that provides appropriate services for a substance use disorder, the question becomes "What do I do next?" Knowing some facts about the process for may help you ask the correct questions. Upon contacting the agency, a preliminary screening may be performed by phone or in person. This 15 minute activity will determine suitability for the agency. Based on the screening, an assessment appointment may be scheduled to look at the extent of substance use and the appropriate services. The process may take one to three hours to complete. Recommended services for treatment will be based on the assessment outcomes. The recommendation could range from early intervention services to inpatient treatment services.
To make the assessment process less stressful, ask the following questions at the completion of the screening call:
Do you provide appropriate services?
Is there a cost for an assessment?
What do I need to bring to the assessment?
If services or treatment is recommended, is there a wait time?
Do you provide drug screens?
Depending on the treatment recommended, these may assist you in the journey:
How often will you be meeting with my loved one?
How long will my family member have to see you?
What is your background in treating adolescents and young adults?
How will you share with me about how treatment is doing?
What kind of services do you offer parents or significant others?
How often will you meet with family members?
What happens if he/she continues to use?
What happens if there is a relapse and he/she starts using again?
Once treatment needs are established, the issue of "cost" should be addressed. Most of these issues will be discussed at the assessment, but clarify the answers at that time. Here are some recommended questions to ask:
What is the cost of treatment?
How do I find out what insurance covers?
Will my insurance pay? If so, how many sessions?
What happens if I can't pay? (SUPR and IFF, 2008)
Contact the Illinois Family Resource Center at (217) 258-6018 ext. 525, if you need assistance in finding resources.
For additional information go to:

Source:

A Parent's Journey: Navigating Teen Substance Use. (2008). Chicago, IL: Illinois Division of Alcoholism and Substance Abuse and Illinois Federation of Families.
Seeking Drug Abuse Treatment: Know What to Ask. The National Institute on Drug Abuse (Revised 2013). NIH Publication No. 13-7764
---
"Just Stop!"
February 2019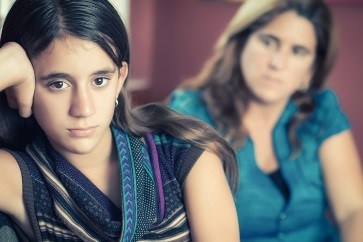 How many times have you heard someone say, "Why can't people with addiction "just stop" using drugs?" "It is just a matter of will power." Those are often comments from persons who do not understand the disease of substance use disorder (SUD's), usually called addiction by the general population. Families have so much hurt and confusion when a person they love is experiencing SUD's. It is easy to believe that their loved one could just "quit" if they really wanted to. However, the reason it's so difficult for people struggling with SUD's is that it isn't just a habit—it's a disease. When a person takes drugs or drinks alcohol over a period of time, it can change their brain circuits. In fact, substance use changes the way that essential parts of the brain function. The brain changes considerably so that the person has a very hard time stopping their use of drugs or alcohol—even when they want to.
To have a better understanding of the impact on the brain and to understand why people can't just "stop" visit the National Institute on Drug Abuse teen website at: https://teens.drugabuse.gov/blog/post/addiction-disease
---
Coverage for SUD Treatment
March 2018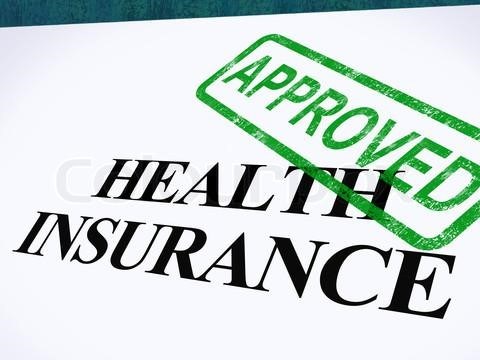 If you, as a parent or significant other, are struggling with the journey through the insurance payment process for a loved one's Substance Use Disorder (SUD), there is help. Too often insurance companies immediately deny coverage in part or in whole for addiction treatment. This denial may mean you are often faced with the possible burden of paying for the treatment services out-of-pocket. The alternative is to appeal in order to make sure your family member continues to receive the treatment he or she needs and deserves. Understandably, the appeals process can seem intimidating. However, the U.S. Government Accountability Office (GAO) found that 39 to 59 percent of internal appeals were reversed in favor of the consumer. (https://www.gao.gov/new.items/d11268.pdf).
To help guide you through the process, the Partnership for Drug-Free Kids website (https://drugfree.org) provides families with a guide for the appeals process. The guide provides links to information regarding patient rights as you appeal, necessary documentation needs, the review process, and the parity laws for insurance coverage for SUD's treatment services. To reduce your worry and concern about how to cover the cost of the needed treatment services go to: https://drugfree.org/parent-blog/i-just-got-denied-coverage-now-what-how-to-file-an-insurance-appeal-for-substance-use-disorder/?utm_source=email&utm_medium=parent&utm_campaign=insurance_appeal#more
---
Ready for Some Good News?!
January 2018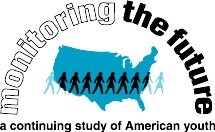 The results of the Monitoring the Future 2017 survey are ready for review. The Monitoring the Future is an annual survey of 8th, 10th, and 12th graders conducted by researchers at the Institute for Social Research at the University of Michigan, Ann Arbor, under a grant from the National Institute on Drug Abuse, part of the National Institutes of Health. As a parent or significant other to a teen or young adult, the news that use of many illegal drugs continues to decrease is great news. However, the use of marijuana is staying about the same and the use of if vaping and inhalants has shown a slight increase.
The survey indicates that overall teen use of illegal drugs continues to decrease and is now the lowest in the history of the Monitoring the Future survey. With today's concern about the opioid epidemic, it is interesting to see that the survey indicates that teens are misusing prescription opioid pain medications less than 10 years ago even though opioid overdose rates among adults remains high. The survey also shows that alcohol use has leveled out and is similar to 2016 level. Traditional tobacco use is also less. For example, in 1997 25% of the 12th graders reported smoking cigarettes but the latest survey indicated just over 4% smoking.
As a result of the survey, the National Institute on Drug Abuse (NIDA) noted that while more teens are aware of risky behaviors related to using opioids, alcohol consumption and cigarette/tobacco use, there is still serious prevention and education work to do in the areas of vaping, marijuana and inhalant use. To become more informed, go to the NIDA summary at: https://www.drugabuse.gov/related-topics/trends-statistics/infographics/monitoring-future-2017-survey-results.
More information in regard to the Monitoring the Future survey can be found at http://www.monitoringthefuture.org/data/17data.html#2017data-drugs
---
Searching for Help?
May 2017
Are you seeking substance abuse treatment information for a teen or young adult?
Are you experiencing problems with finding the best "fit" for your family member?
Are you disheartened and mixed up about what questions to ask regarding a treatment program?
As a parent and/or other family member, it is not unusual to be experiencing the above issues. Addressing treatment needs is a confusing experience amid the experience of living with addiction in the family. As a parent or significant other, knowing there are resources available to help you focus on the task of seeking help in support of your family member for treatment and recovery. Remember, one of the most important things you can do for your family is to ask the right questions that help you understand the program theory, their approach to recovery and how they address family involvement. This allows you to compare and select the most effective services for your family. TRI Science Addiction and the Partnership for Drug-Free Kids has developed a guide for parents seeking a substance abuse program for their teen or young adult. The guide was developed through a grant fund from the National Institute on Drug Abuse. The 35 page booklet provides hints for gathering information and worksheets to support the use of suggested questions. The booklet can be found at: http://drugfree.org/wp-content/uploads/2014/05/questions_to_ask_treatment_programs_and_staff.pdf.
As you begin the search, be aware the Illinois Division of Alcoholism and Substance Abuse (DASA) is the agency responsible for overseeing the licensure of treatment facilities providing services throughout Illinois. The DASA website will provide you with a directory of licensed facilities by city and county. Look at the services offered near you and begin your search for the best treatment services for you and your family. To access the directory click on: http://www.dhs.state.il.us/OneNetLibrary/27896/documents/By_Division/OASA/2017/Sites_by_County_City_Township_032017.pdf
---
Support Your Teens Recovery Journey
March 2017
When a teen is participating in a program to address Substance Use Disorder (SUD), managing the issues related to the rules or guidelines of the household may become challenging. As a parent, it is significant for your teenager to accept rules that support ongoing recovery and a healthy life style. The research indicates that teens value their parent's attitudes and beliefs about substance use. With recovery as the goal, it is important for families to establish rules that are consistent, clear, and understood by the teen. Dr. Christopher Hammond from John Hopkins Hospital, offers tips for setting "new" household rules in the article Resetting Household Rules Important for Teens With Substance Use Disorders. He identifies the most important rule to be the rule of no use of substances. He recommends rules be clearly explained as it is necessary to keep teens safe and healthy. The clause, found on the Partnership for Drug-Free Kids website, also contains other suggestions to serve you, the parent, in your support of your young person on the recovery journey. By going through these suggestions, your entire family will benefit with a firmer and healthier relationship. To learn about Dr. Hammond's suggestions, take a look at the article on http://www.drugfree.org/news-service/resetting-household-rules-important-teens-substance-use-disorders/.
---
The Advantage of Family Services
January 2017
If you have a teen or young adult who is experiencing issues with Substance Use Disorder (SUDs), most likely your life feels out of control at times and you don't know how to "fix" it. Not only does your teen or young adult need help by attending treatment services and 12 step programs but so do you, the family. By becoming involved in treatment services with your young person, the family can learn about addiction, begin to open the lines of communication, and learn how to support recovery efforts with realistic expectations. As a family member, your newly acquired awareness and education will support family healing and stronger family relationships. To learn more about family involvement in treatment services read: Family Involvement in Substance Abuse Treatment at: https://www.recoveryconnection.com/family-involvement-substance-abuse-treatment/.
The National Council on Alcoholism & Drug Dependence, Inc. also offers some good information for those of you who want to know more about the effects of Substance Use Disorder (SUDs) on the family. When you read "What Can Families Do?" you will learn how to begin the process to a better understanding of addiction and the impact it has on families. To access the information link to: https://www.ncadd.org/family-friends/alcohol-and-drug-abuse-affects-everyone-in-the-family.