Sometimes change happens an hour at a time
Family Tools: Recognizing Substance Use Disorders & Mental Health Concerns
---
February 2023
Teen Talk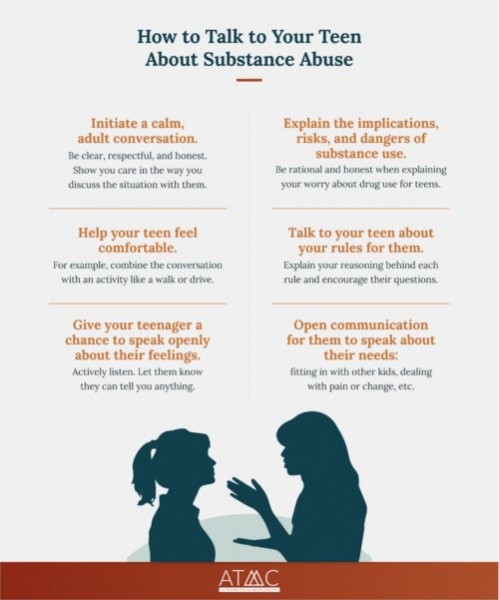 As you start spring, take a minute to spend time with your busy teen and share a conservation about substance use. It is easy to get distracted and not take the time that is so vital to a healthy family and community. With spring comes teen plans for summer fun. Protect your teen by talking, not just chatting but meaningful talk. Show respect as a person who makes choices and can show responsible decisions. One of the most important skills in "teen talk" is listening. Listening with your ears and your heart.
---
February 2023
Help from Sesame Street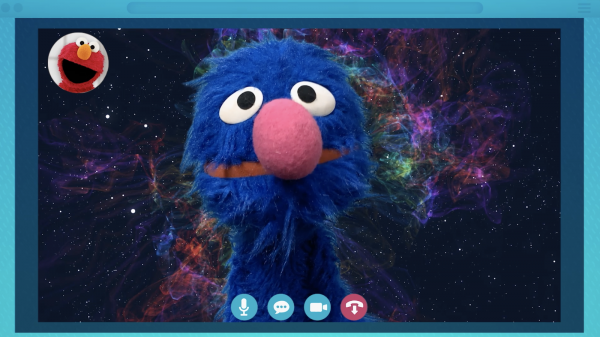 "When a family member struggles with addiction, the whole family struggles. Children often think it's their fault; they feel shame, embarrassment, guilt, and loneliness; they may feel invisible. It takes special effort to start important conversations and answer children's questions." With love and support, the family can cope with the challenges of addiction together. Sesame Street in Communities has resources to assist both families and professionals in working with children experiencing the chaos of substance misuse. Build a strong support as you visit the website.
Check out: Home - Sesame Street in Communities - Sesame Street in Communities
---
February 2023

---
January 2023
Join Us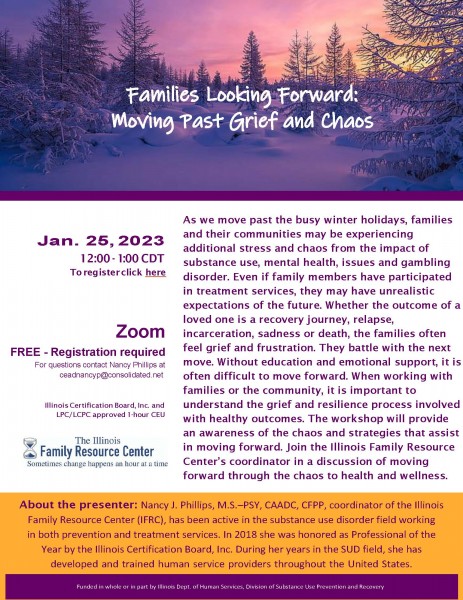 ---
January 2023
Know the Facts as You Plan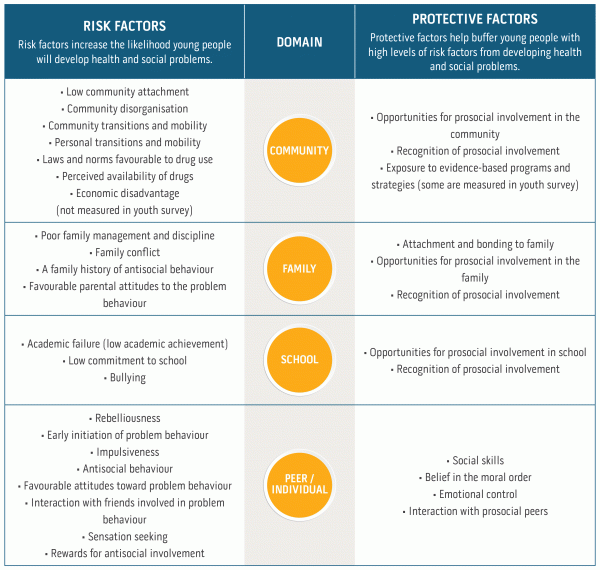 If you or a group you are working with are planning on building preventive programming for families and communities, take some time and learn about the research of risk & protective factors to be addressed. Learning about the issues to address as you plan and develop projects will help build a stronger effort and help with healthy outcomes. Take a look at the overview posted. For more information contact the Illinois Family Resource Center office.
---
December 2022
Sober Driving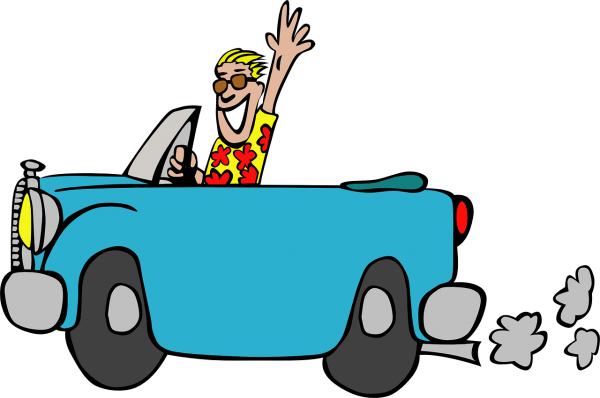 During the holiday season, many of us look forward to get-togethers with friends and family. Unfortunately, holidays can also be a dangerous time for alcohol- and drug-related traffic incidents. SAMHSA is observing National Impaired Driving Prevention Month in December to raise awareness of this deadly yet preventable problem. Did You Know?
Since the early 1980s, public policy changes, school and community interventions, and grassroots advocacy have significantly decreased alcohol-related driving fatalities. Yet, driving impaired (by alcohol or other drugs) continues to take lives.
About 30 percent of all traffic fatalities involve a driver who is alcohol impaired. Each day, about 32 people die in a crash in which at least one driver is alcohol impaired. That's one person every 45 minutes.
56 percent of drivers who are seriously injured or killed in a crash tested positive for at least one drug, according to preliminary data from an ongoing study.
It's illegal everywhere in the United States to drive under the influence of alcohol, marijuana, opioids, methamphetamines, or any potentially impairing drug.
Even in states where marijuana laws have changed, it's still illegal to drive under the influence of that drug.
Alcohol impairs the ability to drive — affecting our vision, reaction times, judgement, and ability to multi-task. Driving under the influence of other drugs can have equally deadly consequences. Visit: The Gift of Sober Driving | SAMHSA

---
November 2022
Parents, Check It Out: SAMHSA Tool for Health
Today, SAMHSA is pleased to announce an important resource to support youth and their families. Screen4Success, a NEW screening tool from SAMHSA's "Talk. They Hear You."® national prevention campaign, can help you better understand your child's health, wellness, and wellbeing and find useful resources to address their needs. Screening is a fast and easy way to learn if youth are at elevated risk for potential problems and where they can find support.
Screen4Success, a NEW screening tool from SAMHSA's "Talk. They Hear You."® national prevention campaign, can help you better understand your child's health, wellness, and wellbeing and find useful resources to address their needs. Screening is a fast and easy way to learn if youth are at elevated risk for potential problems and where they can find support.
Go to: talktheyhearyou.samhsa.gov.
---
October 2022
Traditions Build Strength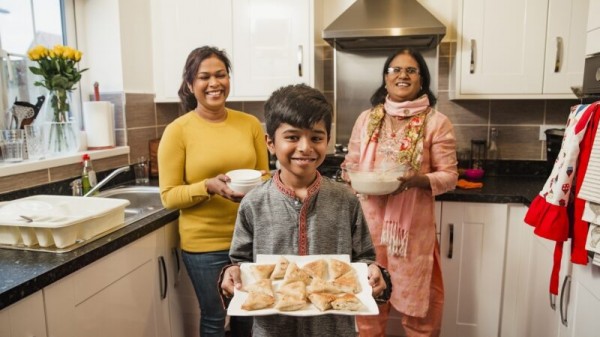 To build a strong family and be supportive of the culture, build and pass on family and community traditions. With that focus, PBS Kids invites you to celebrate Hispanic Heritage Month. Each year, Americans observe National Hispanic Heritage Month from September 15 to October 15, by celebrating the histories, cultures and contributions of American citizens whose ancestors came from Spain, Mexico, the Caribbean and Central and South America.
Honoring family traditions is important to kids and grown-ups across all backgrounds and cultures. This month we are celebrating the Hispanic cultures and traditions. Sharing special traditions can strengthen family bonds and create a sense of belonging to children and grown-ups. Traditions can help us connect with cultural or religious roots. They are often shared and passed on to others — sometimes through generations. Not all traditions are healthy. When the traditions include misuse of substances, triggers mental health issues or impacts finances, it can be stressful and unhealthy. To help families focus on creating and/or continuing the supportive traditions of their family and community, visit What Are Your Favorite Family Traditions? |… | PBS KIDS for Parents.
---
September 2022
Suicide Awareness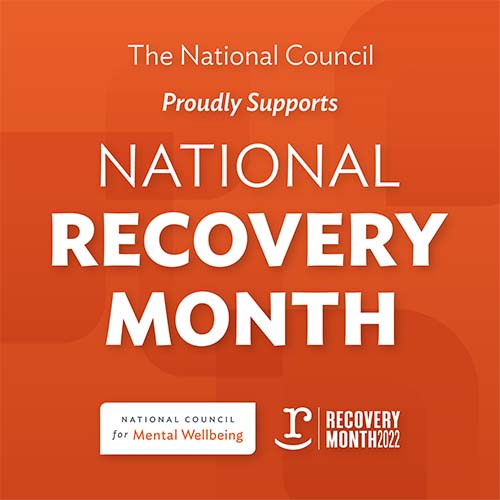 September is not only Recovery Month but also Suicide Prevention Awareness Month. Here are a few resources:
If you or someone you know is experiencing a mental health crisis, call or text 988
If you are uncomfortable texting or talking by phone, chat with the 988 Suicide & Crisis Lifeline at org.

For more information check out: National Recovery Month 2022 - National Council for Mental Wellbeing (thenationalcouncil.org).
---
August 2022
FASD Awareness Day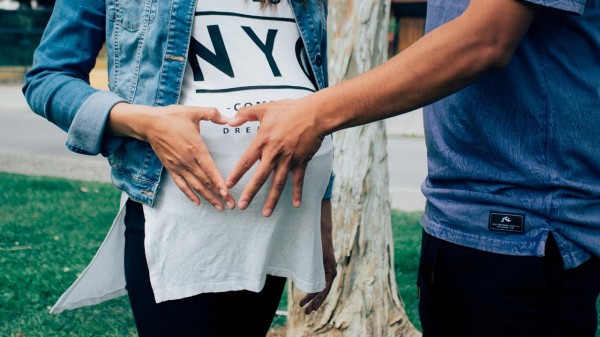 On September 9th each year, the National Institute on Alcohol Abuse and Alcoholism (NIAAA) recognizes International Fetal Alcohol Spectrum Disorders (FASD) Awareness Day. It is a reminder that FASD is preventable, and that there is no safe amount of alcohol consumption during pregnancy. FASD represents collective lifelong physical, behavioral, and cognitive impairments produced by prenatal substance exposure. These may contribute to issues such as learning disabilities, speech and language delays, visual and hearing problems, problems with critical organs, and social challenges throughout a person's life.
To learn more, review the updated information in the brochure Alcohol and Your Pregnancy (nih.gov). Keep our babies safe and a healthy start.
---
August 2022
School Time

It's time to get the kids back to school! These are exciting times—a new school year for our kids—a blank slate to define who they are and to set goals for this new chapter. The Ask, Listen, Learn organization offers you some great hints to make this next chapter a good experience. The FRESH START information is all about being ready to make good decisions, which is why communication is so important as the year begins. Visit Fresh Start to a New School Year: Parents! – Ask, Listen, Learn (asklistenlearn.org) to learn how to set a strong foundation for communication and responsible behaviors, especially for decisions regarding substance use. Learn about topics such as:
Avoiding situations where others might be engaging in risky behavior.
Knowing how to react when faced with peer pressure.
Maintaining open communications throughout the year and identifying a trusted adult to talk to.
These conversations are important, but so are modeling responsible behaviors.
Use positive talk and avoid gossip
Show confidence when you take action or make a decision—and voice your emotions about it
Role play with kids about how to find a safe contact, say NO, and advocate for themselves and others.
Never overconsume alcohol, especially around children, and always plan for a safe ride home from events where alcohol may be present.
Show your child that it's ok for anyone - including yourself - to refuse a drink or choose not to drink without giving an excuse or reason.
Never serve, purchase or supply alcohol to those under the legal drinking age. It's unsafe. It's illegal, and it's irresponsible.
Take a look at: Fresh Start to a New School Year: Parents! – Ask, Listen, Learn (asklistenlearn.org)
---
July2022
Learn About NAMI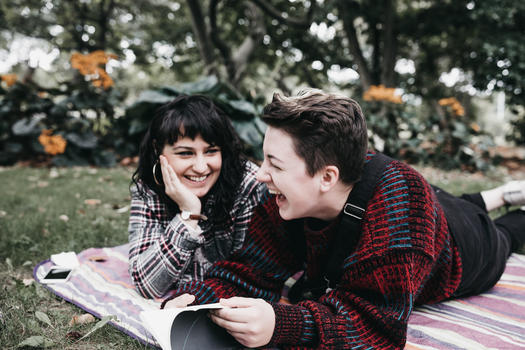 The National Alliance on Mental Health (NAMI) shares that Mental health conditions are far more common than you think. This is mainly because people don't like to, or are scared to, talk about them. Be aware however:
A mental health condition isn't the result of one event. Research suggests there may be multiple, linking causes. This doesn't mean that you're broken. It doesn't mean that you, or your family, did something "wrong." Mental illness is no one's fault. For many, recovery —is possible, especially when you start treatment early and play a strong role in your own recovery process.
If you or someone you care about is struggling with mental health issues, NAMI is a good resource for help and support. Receive hope, connection and progress as well as get mental health community news, stories, and resources delivered to your inbox once a month.
Subscribe to: NAMINow|NAMI: National Alliance on Mental Illness.
---
July 2022
College Days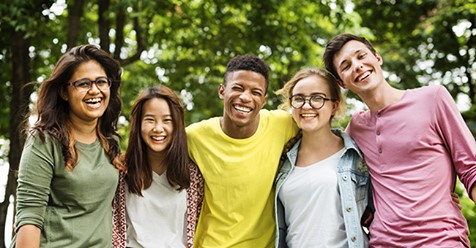 Fall is approaching. As you prep for your teens move to college, don't forget about a discussion with your young college student about alcohol use and the risky behaviors that often accompany. NIAAA has a collection of data, resources and conservation guide to help you with this "touchy" topic.
Check out College Drinking, Changing the Culture (collegedrinkingprevention.gov).
---
July 2022
National Minority Mental Health Awareness Month is observed each July to bring awareness to the unique struggles that racial and ethnic minority communities face regarding mental illness in the United States. During the month, the HHS Office of Minority Health (OMH) will focus on tools and resources addressing the stigma about mental health among racial and ethnic minority populations.
To learn more, visit: National Minority Mental Health Awareness Month — Resources and Publications (hhs.gov)
---
June 2022
Healthy Recovery Journey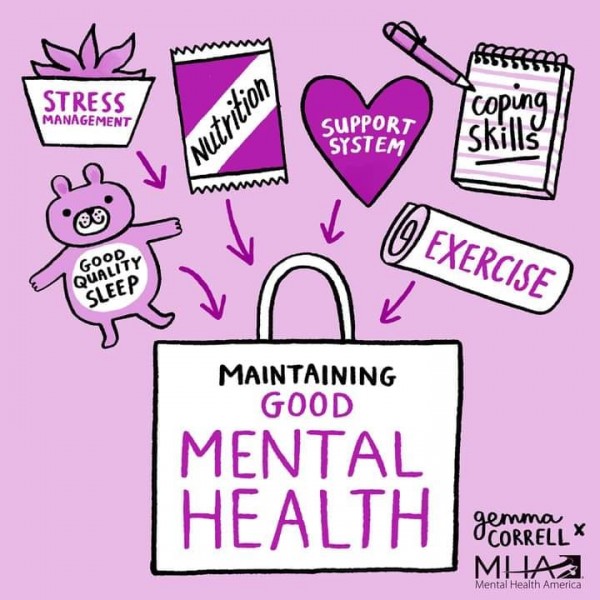 An important part of a successful recovery journey from substance use disorder and mental health issues is a heathy nutritional plan. Mental Health America shares some ideas for maintaining good mental health. Check out the recovery suggestions to implement along with good nutrition.
Focus on your strengths.
Focus on solving problems,
Focus on the future instead of hurts from the past,
Focus on your likes instead of your illness.
Taking Good Care of Yourself | Mental Health America (mhanational.org)
---
May 2022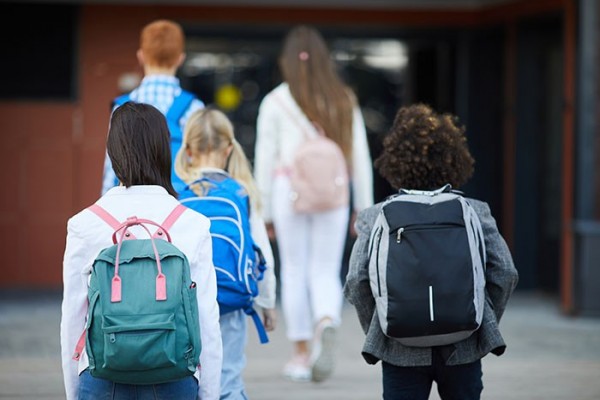 The CDC reminds us that after a disaster our children may experience anxiety, fear, sadness, sleep disruption, distressing dreams, irritability, difficulty concentrating, and anger outbursts. Learn the signs of children's mental stress to help them cope. With the recent school losses in the news, check in with your child and their feelings.
Visit: Children's Mental Health & Disasters | CDC.
---
May 2022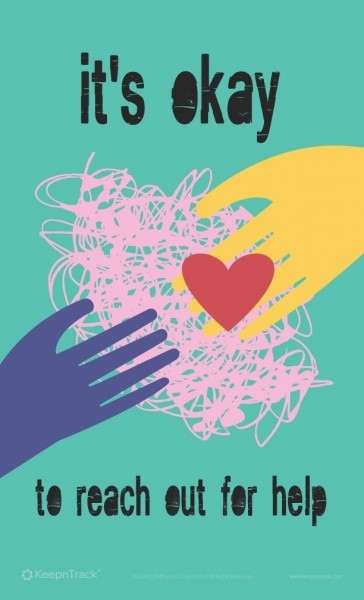 May marks Mental Health Awareness Month, a time dedicated to raising awareness and reducing stigma. We can all recognize that the stigma still prevents people from seeking help. With the COVID-19 pandemic, the stage for long periods of emotional and physical isolation has helped lead to people experiencing worse mental health outcomes and increased substance use causing elevated suicidal thoughts. Approximately 50% of the people experiencing serious mental health issues also experience substance use disorder. Learn the relation between co-occurring disorders by visiting: Substance Use Awareness for Mental Health | Gateway Foundation. Learn, support and grow as a healthy family.
---
April 2022
Alcohol Awareness Month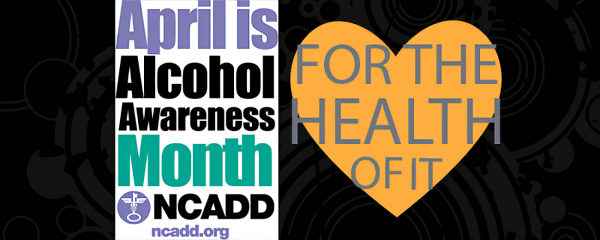 Alcohol Awareness Month is a public health program organized by the National Council on Alcoholism and Drug Dependence as a way of increasing outreach and education regarding the dangers of alcoholism and issues related to alcohol. The program was started in April 1987 with the intention of targeting college-aged students who might be drinking too much as part of their newfound freedom. It has since become a national movement to draw more attention to the causes and effects of alcoholism as well as how to help families and communities deal with drinking problems.
Learn more at What Is Alcohol Awareness Month?
---
February 2022
Help for All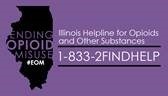 Do you suspect a family member is living with a substance use disorder (SUDs)? When a family member is experiencing SUDs, it can affect more than just the person in need of recovery. You, as family, are likely to notice when your loved one is experiencing changes in their mood or behavior. While there is no one-size-fits-all solution for helping a family member who is drinking too much, using drugs, or dealing with a mental illness, research shows that your support can play a major role in helping. It is important to know you can help your loved one connect to treatment, resources, and services to begin and stay on their recovery journey. It is also important to remember that the unique challenges that come from helping a loved one with a substance use disorder can be demanding, so you should take steps to prioritize your own health as well. The Illinois Family Resource Center encourages families to be open to the options of support groups or family therapy and counseling. This can improve treatment effectiveness by supporting the whole family. For help with a substance use disorder, check out the Illinois Helpline at: https://helplineil.org/ or the SAMHSA National Helpline at 1-800-662-HELP (4357).
Take a look at the SAMHSA Families Family Support Guide at https://www.samhsa.gov/families. for more help, visit Resources for Families Coping with Mental and Substance Use Disorders | SAMHSA.
---
January 2022
PAWS. It's Not Your Pets Feet.

PAWS, Post-Acute Withdrawal Syndrome, is a family of lingering effects of drug and alcohol withdrawal. As a family member, the more you know and understand about the symptoms of early recovery, the more support you may be for your loved one and the less stress and confusion you may experience as you move forward. PAWS may be mildly unpleasant or seriously uncomfortable. They are withdrawal symptoms that often come with the territory when you're in early recovery from substance use disorder. More important, even though PAWS is a temporary condition, the symptoms can become a powerful relapse factor. This is true even for people who are fully devoted to staying clean and sober. Thus, your understanding and support is important.
Remember, PAWS symptoms are a passing occurrence. Withdrawal syndrome as the brain's way of correcting the chemical imbalances it suffered during active addiction. A few of the symptoms you may see in your loved one are:
Foggy thinking/trouble remembering
Urges and cravings
Irritability or hostility
Sleep disturbances—insomnia or vivid dreams
Anxiety or panic
Avoiding post-acute withdrawal syndrome isn't possible but you can learn how to support your loved one and help them through the process. They can learn to effectively manage symptoms, thus reducing the risk of relapse. While every person's withdrawal pattern is a little different, the process may take six months to two years before the brain again naturally produces the necessary chemicals of endorphins and dopamine.
---
December 2021
A Family Disease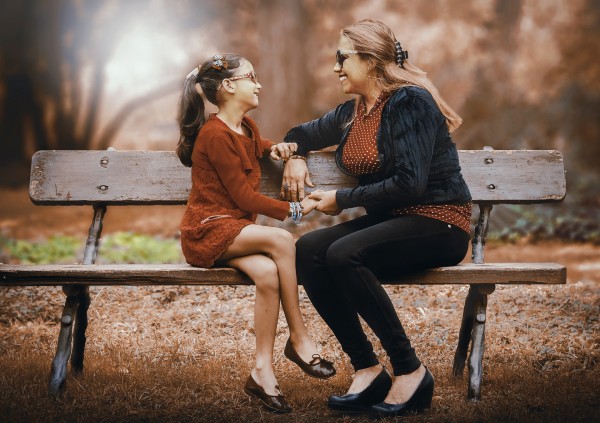 Addiction affects not only individuals, but the family members and friends of the person struggling with substance use disorder. A reminder that addiction is a family disease. As families join in the treatment process, it can be helpful for recovery of the entire family and the family's growth process as a supportive system.
Check out the information to assist families from Hazelden Betty Ford at Helping Families Cope with Addiction | Research Update | Hazelden Betty Ford.
Help with Virtual Al-Anon
November 2021
Who are Al-Anon members? Al-Anon members are people, just like you, who are worried about someone with a drinking problem. With our continuing challenge of living during this time of the COVID-19 pandemic, al-anon.org shares many Al-Anon groups scrambled to find ways to continue to meet and chosen to meet temporarily online. If you are a newcomer to this support organization, Al-Anon has a link to help you access the support even in this stressful time. It is clear that Al-Anon members realize the importance of welcoming newcomers and they offer hope to you despite the restrictions of the pandemic. Taking care of yourself is as important for you as recovery is for your loved one.
To begin, visit https://al-anon.org/blog/welcoming-newcomers-to-electronic-meetings/.