Sometimes change happens an hour at a time
Family Tools: Family Recovery
---
April 2022
Support Your Teens Recovery Journey
When a teen is participating in a program to address Substance Use Disorder (SUD), managing the issues related to the rules or guidelines of the household may become challenging. As a parent, it is significant for your teenager to accept rules that support ongoing recovery and a healthy life style. The research indicates that teens value their parent's attitudes and beliefs about substance use. With recovery as the goal, it is important for families to establish rules that are consistent, clear, and understood by the teen. Dr. Christopher Hammond from John Hopkins Hospital, offers tips for setting "new" household rules in the article Resetting Household Rules Important for Teens With Substance Use Disorders. He identifies the most important rule to be the rule of no use of substances. He recommends rules be clearly explained as it is necessary to keep teens safe and healthy. The clause, found on the Partnership for Drug-Free Kids website, also contains other suggestions to serve you, the parent, in your support of your young person on the recovery journey. By going through these suggestions, your entire family will benefit with a firmer and healthier relationship.
To learn about Dr. Hammond's suggestions, take a look at the article on http://www.drugfree.org/news-service/resetting-household-rules-important-teens-substance-use-disorders/.
---
February 2022
Tell Your Story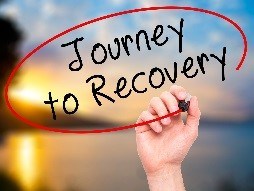 Sometimes understanding the chaos of being in a family or relationship with someone experiencing substance use disorder (SUDs) is overwhelming. AND, sometimes something as simple as listening to other's personal stories may help you through the roughest times. The Partnership to End Addiction offers a group of personal stories on their website. Take a minute to cruise the personal stories of those on a recovery journey if you are a person with SUDs or impacted as a family person. Learn you are not alone.
---
January 2022
"I didn't Cause it;" "I can't Control it;" "I can't Cure it."
If you have a family member or a good friend experiencing a substance use disorder (SUD's), there is most likely chaos in your life. Sometimes it is a good idea to revisit lessons learned by those who have had the experience before you. Remembering the three C's may assist you to manage and move through the chaos. As we continue through the COVID-19 issues, it is easy for those not in a relationship with an active substance using person to forget what the stress, worry and anxiety may be. Since we know persons with SUD's impact others' lives, it becomes even more important for us to find support from others. Learning what SUD's is and how it progresses will help you understand that you did not CAUSE the substance use no matter what your family member may accuse you of. As you move forward you most likely have tried some strategies to CONTROL your family members use, but without success. If you believe their continued use is your "fault," learn that this is not your failure. Understanding that SUD's is a chronic disease and there is no CURE that you that can solve the issue. However, know a healthy recovery journey is possible for both your family member and for you. A healthy recovery is a lifelong process and is most successful with the support of 12-Step meetings or other recovery self-help groups. However, an important first step to consider is family treatment provided by a trained SUD's treatment provider. Take this opportunity to learn and to move forward. Treatment is available virtually in even in our current environment. BE SAFE.
---
January 2022
Taking Care of the Future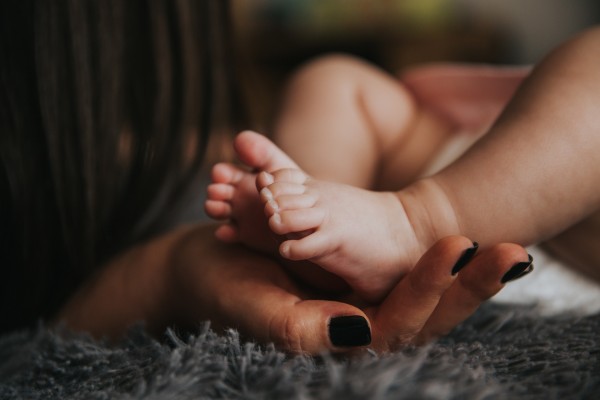 Are you a new mom-to-be? Are you on a substance use disorder (SUD's) recovery journey? Are you still smoking cigarettes as part of your recovery? If so, take a few minutes to learn some important information about smoking and pregnancy. Since cigarette use is often one of the last substances a person early in recovery is ready to address, let's explore. If you have questions such as:
Can cigarette smoke increase the chance for a miscarriage?
Can smoking cigarettes during my pregnancy cause a birth defect?
If I continue to smoke cigarettes at the end of my pregnancy, could my baby to have withdrawal after birth?
Can I smoke cigarettes when I am breastfeeding?
The MotherToBaby webpage has some responses to these and many other questions. To help you or those you love have a healthy and fun pregnancy experience, visit https://mothertobaby.org/fact-sheets/cigarette-smoking-pregnancy/. Be healthy, be aware and be safe for you and your baby.
---
December 2021
Finding Help
Are you seeking substance abuse treatment information for a teen or young adult?
Are you experiencing problems with finding the best "fit" for your family member?
Are you disheartened and mixed up about what questions to ask regarding a treatment program?
As a parent and/or other family member, it is not unusual to be experiencing the above issues. Addressing treatment needs is a confusing experience amid the experience of living with addiction in the family. As a parent or significant other, knowing there are resources available to help you focus on the task of seeking help in support of your family member for treatment and recovery. Remember, one of the most important things you can do for your family is to ask the right questions that help you understand the program theory, their approach to recovery and how they address family involvement. This allows you to compare and select the most effective services for your family. TRI Science Addiction and the Partnership for Drug-Free Kids has developed a guide for parents seeking a substance abuse program for their teen or young adult. The guide was developed through a grant fund from the National Institute on Drug Abuse. The 35 page booklet provides hints for gathering information and worksheets to support the use of suggested questions. The booklet can be found at: http://drugfree.org/wp-content/uploads/2014/05/questions_to_ask_treatment_programs_and_staff.pdf.
As you begin the search, be aware the Illinois Division of Alcoholism and Substance Abuse (DASA) is the agency responsible for overseeing the licensure of treatment facilities providing services throughout Illinois. The DASA website will provide you with a directory of licensed facilities by city and county. Look at the services offered near you and begin your search for the best treatment services for you and your family. To access the directory click on: http://www.dhs.state.il.us/OneNetLibrary/27896/documents/By_Division/OASA/2017/Sites_by_County_City_Township_032017.pdf