Sometimes change happens an hour at a time
Teen Life: What is Your Drug Fact IQ?
---
July 2023
Talk, Share and Listen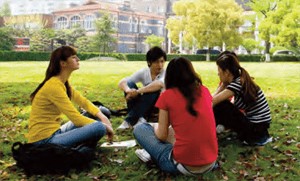 With the end of July, families are preparing for the beginning of the college school year. Have a conservation with your student. Help them be prepared for the decisions they may make regarding parties and their use of alcohol. Share the consequences of Harmful and Underage College Drinking. Some of the topics to include are:
Death
Assault
Sexual Assault
Academic Problems
Alcohol Use Disorder
Other consequences include suicide attempts, health problems, injuries, unsafe sexual behavior, and driving under the influence of alcohol, as well as vandalism, damage, and involvement with the police.
For more information, please visit: https://www.collegedrinkingprevention.gov/CollegeAIM
---
June 2023
A Short Guide to Productive Conversations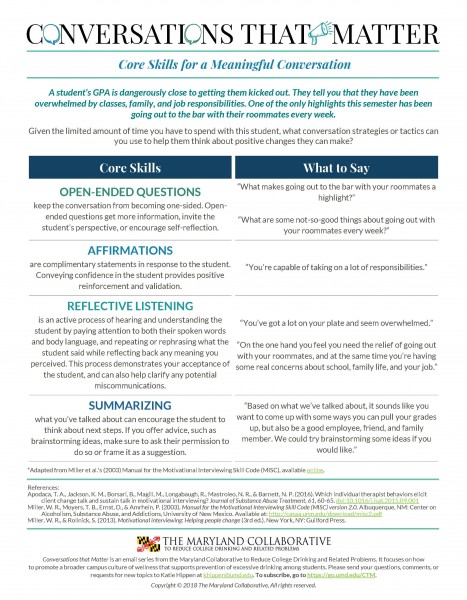 If you have a young college student who is home for the summer or one beginning college this fall, check out the guide to start the conservation regarding your general values about behavior decisions your student may be faced with. The summer quarterly newsletter from the Maryland Collaborative is designed to reduce college drinking and related problems.
A few general principles to keep in mind during conversations with your student:
Pick a calm time and setting to have these discussions.
Avoid distractions, other people, and situations where you might have to cut the conversation short.
Focus on listening without judgment when possible.
As your student continues transitioning into young adulthood, giving them room to share their thoughts and experiences builds trust.
Ask open-ended questions to gain more insight. Starting questions in a curious way, with words like "what" or "how", will give you richer information than those that lead to one-word answers, such as "do you" or "will you".
A Short Guide to Productive Conservations is available on: Core Skills for a Meaningful Conversation (mailchi.mp)
---
June 2023
Is Marijuana Addictive?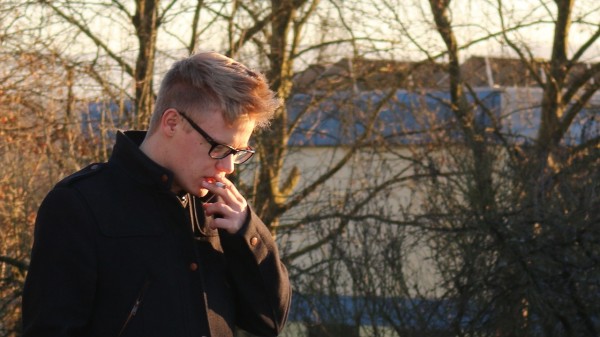 As Illinois is experiencing new issues related to the legal use of marijuana, often there is the question: "Is marijuana addictive?" According to information offered on The Partnership to End Addiction, the short answer is "Yes". Some people will develop Cannabis Use Disorder (CUD), which is the clinical name for marijuana addiction. The website shares research showing the use of marijuana before the age of 18 is worrisome as teens are 4 to 7 times more likely to develop CUD than adults. Marijuana use is identified as the current primary reason young people enter substance use treatment. If there is a teen you are concerned about, it is important to learn more and take action.
For more information, including the signs of Cannabis Use Disorder, check out: Is Marijuana Addictive? - Partnership to End Addiction (drugfree.org).
---
April 2023
Fact or Fiction? Take the Drug Quiz!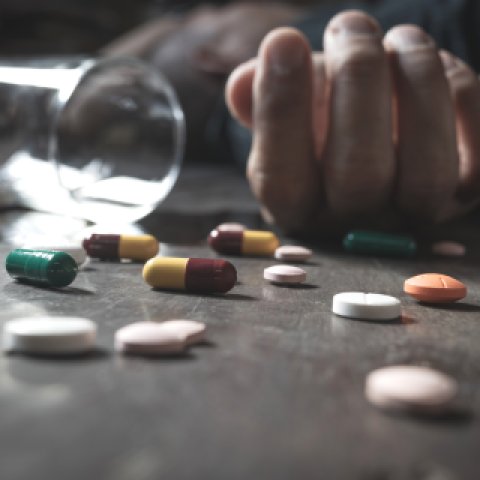 Do you know what percent of teens and adults have a substance use disorder? How about the effects of a heroin overdose? Test your knowledge with Get Smart About Drugs' new Fact or Fiction drug quiz. Get Smart About Drugs (DEA website) also challenges you to the Fentanyl Quiz. Be safe and know the facts!!
Fact or Fiction? Take the Drug Quiz! | Get Smart About Drugs
---
March 2023
NDAFW

The National Institute on Drug Abuse (NIDA) offers you some challenges during the National Drug and Alcohol Facts Week®. The National Drug & Alcohol IQ Challenge and the Coping with Stress Kahoot! quizzes. Any one of these are great activity options for your class or group or family to help share the science and empower youth to make healthy choices during National Drug and Alcohol Facts Week®, March 20-26, and beyond!
Check out: Play the new NIDA Kahoot! during NDAFW! (govdelivery.com).
---
February 2023
Opioid Concerns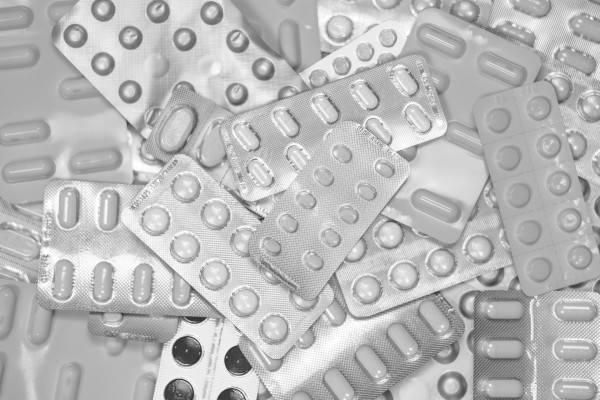 When an opioid is prescribed for my child, what should I do? Parents may face this question with situations or ailments for which opioids may be recommended. These may include accidental injury, after oral surgery to remove wisdom teeth, sickle cell disease and other pediatric chronic pain conditions. If your health care provider recommends or prescribes an opioid for your child, there are important questions to ask, risks to be aware of and safety precautions to take. The Partnership to End Addiction provides information to assist caregiver's decisions. Take a look:
What are some common opioid pain relievers?
Why is the misuse of opioids so dangerous?
What questions should you ask if an opioid is recommended?
What if an opioid has been prescribed?
What are some signs of misuse or dependence?
Keep your child safe. Learn more at: What Parents Should Know When Their Child Is Prescribed Opioids - Partnership to End Addiction (drugfree.org)
---
January 2023
Planning NDAFW 2023 Event
Join NIDA for National Drug and Alcohol Facts Week® (NDAFW)—to be held March 20-26, 2023—and plan an event or activity to empower the teens and young adults in your community to make informed decisions about alcohol and other drugs. It takes five steps to get started in creating an opportunity for community connection and unified action toward raising awareness of and preventing substance use among teens in communities nationwide.
Step 1: Learn about NDAFW with NIDA as your guide. NIDA offers a host of resources to help you and your planning team make the most of this annual, weeklong health observance that inspires dialogue around the science of drug use and addiction among youth.
Step 2: Plan your NDAFW event using inspiration from NIDA's many activity ideas. From videos and quizzes to lesson plans and conversation starters, NIDA resources are tailored for teens, parents, and educators to explore and interact.
Step 3: Register your event! It only takes a few minutes to complete and gets your event listed on the NIDA events map online.
Step 4: View NIDA's Research Topics to find the science on specific substances or other areas of interest. Secure the science with the help of NIDA. View lessons and conversation starters to help further education and conversation.
Step 5: Promote, promote, promote! Whether it's via email, social media posts, or pitching local news to cover it, you can amplify your community activity or event to increase participation and spread the science.
Keep an eye out for the next email featuring more activity spotlights to help you turn your plans into action. It will include insights on spreading the word about your big event before NDAFW kicks off March 20-26!
Check out: [Please enable javascript.]
---
November 2022
Parents With Addiction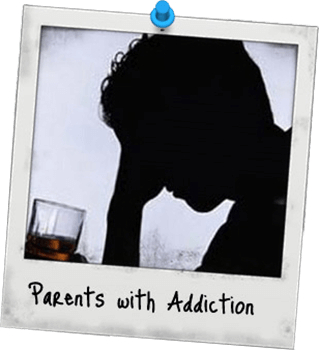 Many teens think they are alone – but they are not. There are many families across the United States where one of the parents is an alcoholic or drug addict. Teens may feel like they are the reason why a parent has an alcohol or drug addiction – but that is not true. Nothing they do caused the parent to drink or do drugs. It is first important to understand the effects the alcohol or drugs will have on a person. By understanding, you will better understand why a parent is acting the way they are.
To learn more, check out: SafeTeens: Parents with Addiction - How to Deal With it
---
August 2022
The Adolescent Alcohol Use Impact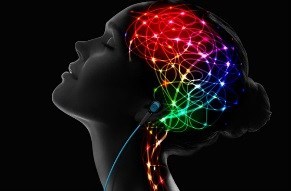 The past 50 years of research supported by the National Institute on Alcohol Abuse and Alcoholism (NIAAA) have resulted in an accumulation of valuable information that addresses the multifaceted problems surrounding underage drinking. Youth use of alcohol remains a persistent social and public health concern in the United States. It is a leading cause of disability and mortality during adolescence. Alcohol use in adolescence has a distinct pattern from adult drinking. Adolescents may have fewer drinking occasions but they consume relatively high levels per event often referred to as binge or heavy episodic drinking. Binge drinking is defined as consuming four or more standard ethanol alcohol consumption units per occasion for females and five plus units for males.
To learn more about the impact of adolescent alcohol use visit: Alcohol and the Adolescent Brain: What We've Learned and Where the Data Are Taking Us | Alcohol Research: Current Reviews (nih.gov).
---
February 2022
Are the Non-addictive Drugs Safe?
Do all drugs lead to addiction?
Do all medications have a side effect?
Is it safe to take more than one over-the-counter medication at a time?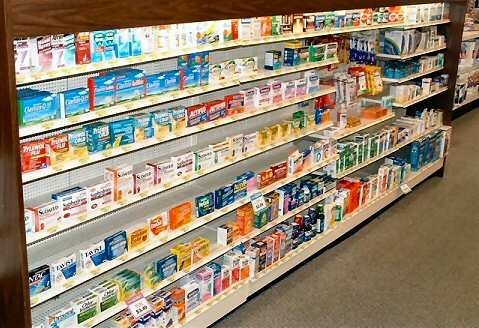 These are all good questions. Understanding the potential for addiction or side effects to any medication, over-the-counter (OTC) or prescribed medication is important. There are myths about the safety of taking OTC medicines since they do not require a prescription. To better understand the risk of abusing OTC or mixing with other medications, either prescription or OTC, visit the National Institute on Drug Abuse website for Teens at: https://teens.drugabuse.gov/blog/post/non-addictive-drugs-are-they-always-safe.